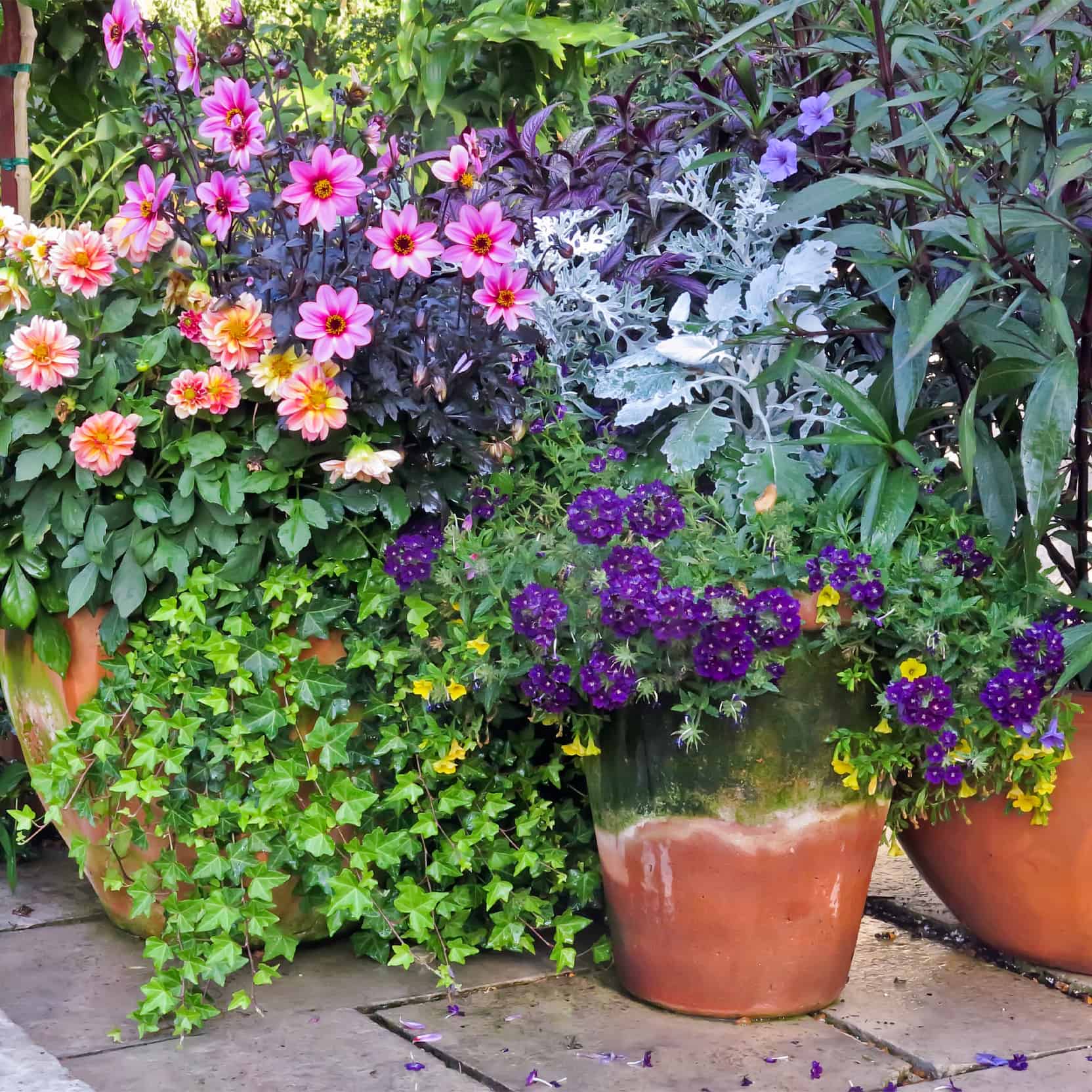 Last Updated on September 2, 2022
Summer is such a fun time to play up your curb appeal. Whether you choose to accessorize with bright florals, play up the red, white and blue theme or just keep it simple, decorating your front porch is a great way to create a space you and your guests will feel inviting.
Even if you're not selling your home this season, you can still get in on all the fun with these festive front porch design ideas!
Summer florals
As the cool air becomes a distant memory it's time to show some love to those planters that have been sitting empty on your front porch since the fall.
Create a front porch display that will make the neighbors green with envy when you follow the "thriller, filler, spiller" technique for planting flowers in a pot.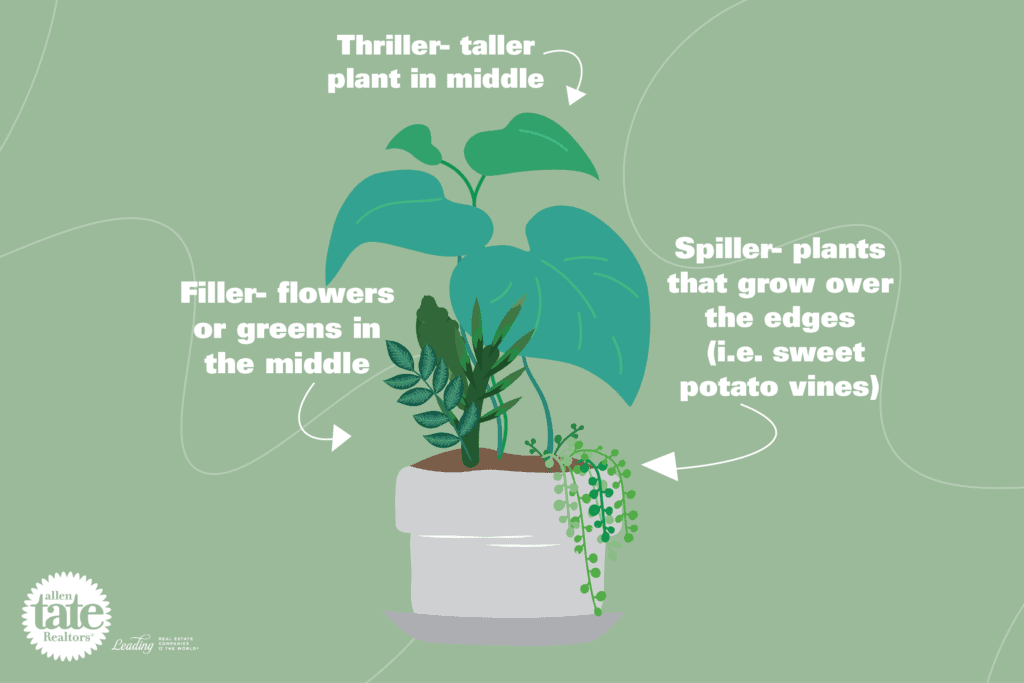 Patriotic porch
Play up the Fourth of July and then leave up your red, white and blue decor up through Labor Day when you take a cue from this amazing display.
Play it up with paint
Sometimes the easiest way to enhance your front porch design is to put on a fresh coat of paint.
You'll be amazed at what two coats of a vibrant hue can do to your front door–just look how elevated this porch looks with this beautiful peach door to greet guests.
Related reading: Best paint colors to make your front door pop
Go with green
When in doubt, go with bright green ferns to dress up a bare front porch. Perfect for porches, ferns thrive in shade, and while they aren't completely foul-proof, they tend to do well with little maintenance.
Regular watering (especially during those hot, hot days) routine fertilizer and indirect light are all ferns need to thrive!
Create a seating area
Entertain guests, take a phone call or simply relax with a good book when you create a comfortable seating area on your front porch.
Decorate the space with colorful outdoor throw pillows, lanterns, a rug, and even a few hanging and potted plants.
Keep reading:
11 summer wreath ideas for your front door
Visited 1,830 times, 1 visit(s) today