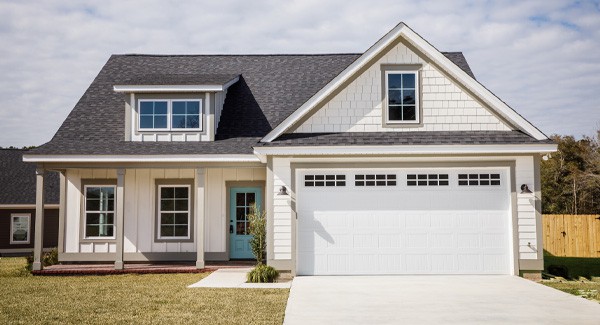 Last Updated on February 1, 2023
Now that spring has officially sprung in the Carolinas, it's the perfect time to get outside and refresh your home's exterior.
Giving your front door a colorful coat of paint is a fun weekend DIY project and an easy way modernize your curb appeal. Bring the personality of your home onto the front porch so your guests feel at home before they even step inside.
Cheerful yellow
A timeless partner to a blue brick home, a yellow front door is always a burst of sunshine. Whether you opt for a pale buttercream or a more vibrant and glowing shade, yellow is the best way to make a bright first impression. Add some honey charm with SW 6903 Cheerful.
Rustic or bright red
A rustic, sun-baked red is a charming way to achieve that farmhouse look you may be going for. This warm shade is such a classic choice that it's practically a front door neutral. If you're looking for more of an eye-catching shade, opt for a fiery, tulip red, which is sure to to be the cherry on top of your front porch. Try SW 7593 Rustic Red or Benjamin Moore's Vermilion.
Black magic
High contrast has come into the spotlight this year. What better way to follow the trend than by painting your door a dramatic shade of black? This familiar color can often seem like a safe choice, but against the right backdrop, a black door can give your home that bold and sophisticated "hello." Try SW 6991 Black Magic.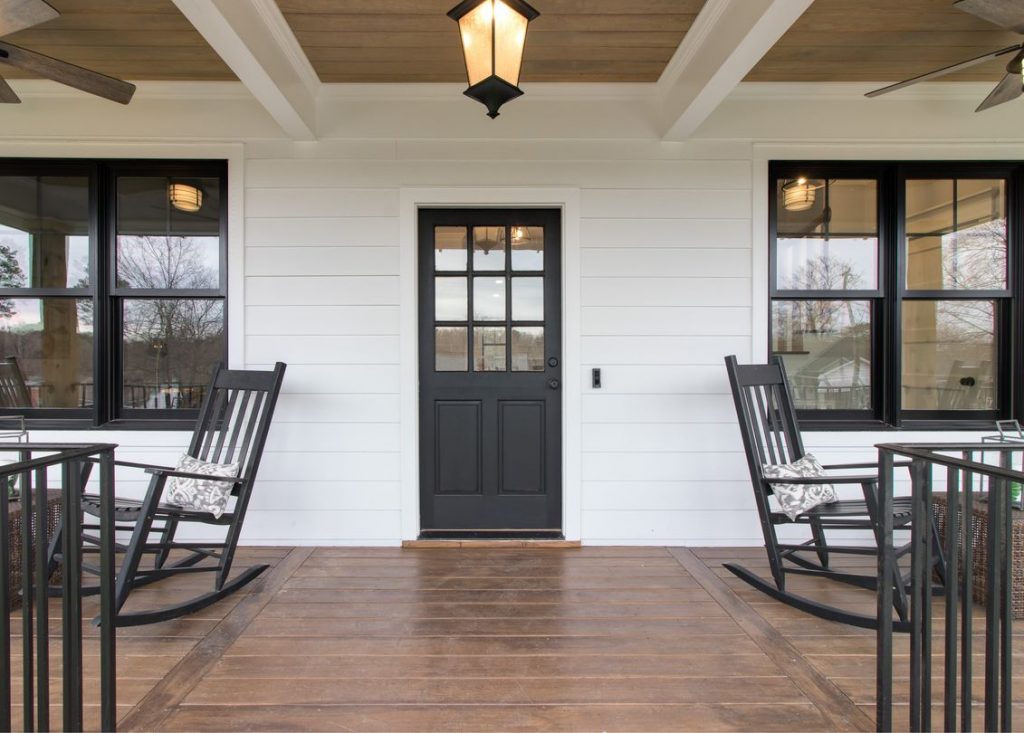 Beautiful blue
Give your friends and family a peaceful and inviting welcome as they step through your blue front door. An easy and elegant way to refresh your exterior, blue will brighten your entry and create an exciting pop of color. For a bright and free-spirited hue, try Behr's Partly Cloudy or Valspar's Celestial Blue.
Go green
Green offers subtle hints of spring and foliage and is the color of good fortune. Green is the perfect color to experiment with both neutral and vibrant tones. A pale, muted green creates a polished look while a vibrant green is more playful and bold. Try SW 6732 Organic Green or Benjamin Moore's Shades of Spring.
Keep reading: 5 design trends inspired by HGTV's 2021 Dream Home
(Visited 4,242 times, 2 visits today)