Last Updated on June 15, 2023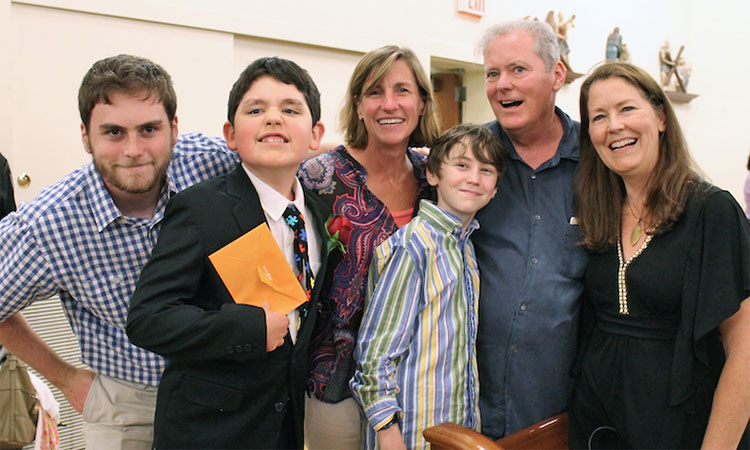 Did you know that one in every 58 children in North Carolina is affected by autism? That's nearly 180,000 people predicted to be on the autism spectrum in our state alone!

Raising a child with autism can be difficult. Luckily, there are organizations in our community that understand it takes a village to raise a child. We invite you to learn more about the programs provided by St. Gerard House in Hendersonville and how you can help them succeed in their mission.
What is St. Gerard House?
Since 2010, St. Gerard House in Hendersonville has helped individuals with autism and their families experience more joy and achieve meaningful life outcomes. The organization provides evidence-based treatment and programs for individuals of all ages with Autism Spectrum Disorder (ASD). They also offer programs for family members, guardians, caregivers, teachers, and others involved with caring for individuals on the spectrum.
What services do they offer?
St. Gerard House provides Applied Behavior Analysis (ABA) therapy, prevocational training, social skills classes, and a wide array of other services for individuals with autism. They also make it a priority to provide a wide array of support to the families and professionals who are integral to the life of an individual with autism. 

Among the services they provide are:

The Grotto Center – Full-day, year-round educational and ABA therapeutic services for children aged 2–12 with ASD and other developmental disabilities. Grotto students receive individualized academic, behavioral, and social skills training.

Grotto II Therapeutic Center – A year-round extension of the Grotto program serving school-age students (ages 8+) with ASD, developmental disabilities, and other learning styles. Behavior technicians use a combination of discrete trial teaching, incidental teaching, and structured teaching.

Connect – A summer camp focused on building and polishing social skills for young people ages 6–19. Connect promotes wellness support for all children, regardless of diagnosis, and helps participants build their social and emotional toolboxes.

Family Group Night – Free monthly meetings that begin with a family meal and split into groups to share stories, play games, and gather resources.

Parent Training – Sessions that teach parents how to utilize the therapies offered at St. Gerard House at home with their children. Offered in private or in group settings.

Consultative Services – Onsite or in-home consultations for parents looking for support and a deeper understanding of autism and how it can impact their children.
Party to support St. Gerard House
This year, St. Gerard House will again be hosting their annual Mardi Gras party and fundraiser. Join them on February 25, 2020 for holiday fun, festivities, and face painting. While you're there, buy a 50/50 cash prize raffle ticket to win up to $10,000 in prizes! Only 300 tickets are available and proceeds benefit St. Gerard House's programs. 
Get more by giving back
Every day, our agents and staff impress us by their involvement in strengthening community efforts through service and financial support. We encourage you to get involved, too.

Help support local children on the autism spectrum and their families now and in the future! Give of your time and money to an organization that means something to you. Reach out to St. Gerard House or contact your Allen Tate/Beverly-Hanks agent to learn about local efforts to make a difference in the lives of people in our community.
St. Gerard House
620 Oakland Street, Hendersonville | (828) 693-4223
Visited 1 times, 1 visit(s) today