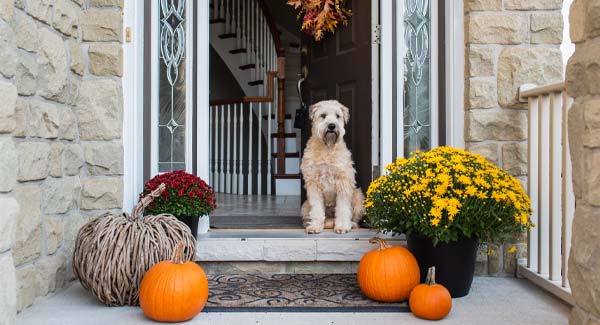 Last Updated on September 8, 2022
We can hardly believe it, but summer is quickly coming to a close. The kids are back in school, apple-picking is on the weekend agenda, and pumpkin is starting to show up again in the local grocery stores! While the world around you is transforming for the new season, it's also important to make your home look the part.
We love fall because it gives us the opportunity to really make our homes feel cozy with throws, wreaths, autumn-scented candles and warm decor. In our opinion, it's the most wonderful time of the year.
We spoke to Lauren Nicole Designs — a talented interior designer based in Charlotte, North Carolina — to get the inside scoop on current design trends and what is coming up this fall. Lauren has 12 years of interior design experience under her belt, and she's been featured on the Best of Houzz for both design and service! If anyone knows how to make a home look warm, cozy and picture-perfect for the season, it's her.

Allen Tate Companies: What are some home decor trends you have been noticing this year?
Lauren Nicole Interior Design: ​Bold colors are everywhere — from fabrics to paint colors to accessories. Colors like kelly green, shades of magenta and tones of brown — yes, brown — will be big this fall. And plan to see a lot of yellow, too! Richer wood tones (not as light and gray) are making a comeback. And as always, statement lighting will continue to be a focal point. ​


AT: What is one trend you are really excited about as we move into fall?
LN: ​I am most excited to see the color brown making such a big comeback! I think the many shades of tan, beige, greige and even darker into chocolatey brown in paint, fabrics and wood tones is very exciting. Brown can certainly be paired ​with gray (the dominant color as of late), but it offers such a warmth and becomes such an anchor for other rich colors, and I think will flow so nicely with the color stories of this coming fall fashion and home decor palette.


AT: Do you have a signature style in your designs?
LN: ​I really do not because I design for each project, but I often hear my work described as a fresh and current take on traditional ​style.
AT: If you could do just one thing to add warmth to your home for the season, what would you do?
LN:​ I would change out my accent pillows and throws in my living room. Those two changes immediately​ bring fall into my home!

AT: What are some simple ways to make a room feel cozy?
LN: ​Window treatments such as roman shades or stationary side panels are always a sure way to add warmth to any space. Additionally, layering accessories with metallics, woven textures, greenery and personal touches such as picture frames for family photos is a great way to warm up the room! ​And again, adding exciting throw pillows and a textured throw goes a very very long way.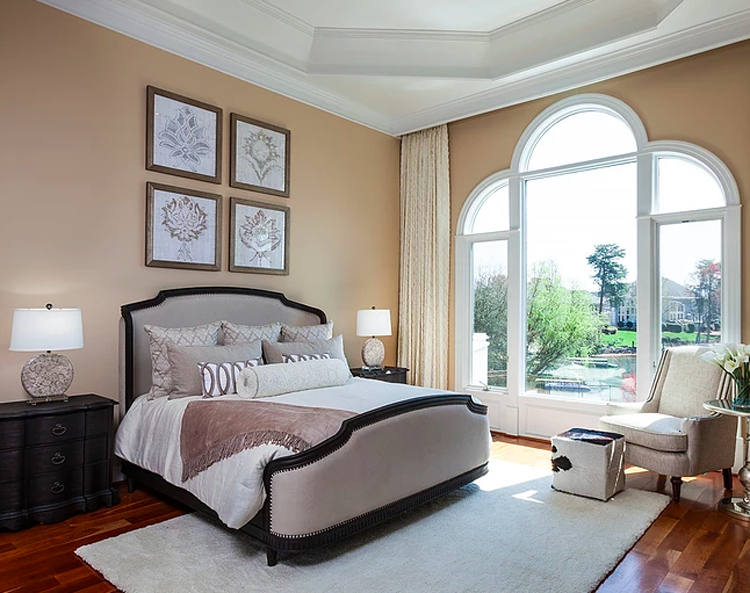 AT: What is your favorite textile to work with during the colder months?
​LN: I love — and I mean love — a fur throw in the fall and winter.​
AT: What is your favorite fall candle smell?
LN: ​Heirloom Pumpkin by Park Hill is hands down my favorite fall scent. I am giddy just thinking about burning this candle!​
Have fun decorating!
What are some tricks you use to transform your space? Share tips and tricks with us in the comments!
All photos are courtesy of Lauren Nicole Designs. See her full portfolio here.
Visited 66 times, 1 visit(s) today