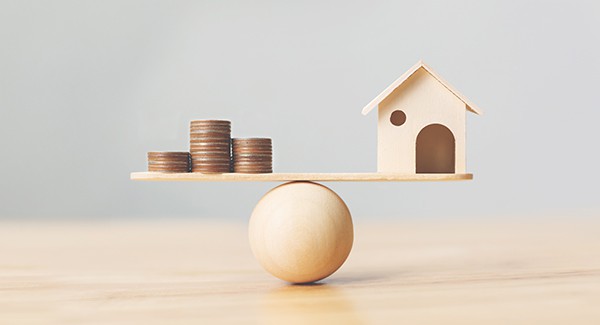 Last Updated on September 8, 2022
Yes, I know. There are plenty of lists online about which home improvements will give you the greatest return on investment. There are TV shows, past and present, from Biggest Bang for the Buck to Flip or Flop. Pinterest, Houzz and other social sites are full of ideas and opinions. Feeling a bit overwhelmed, I turned to an expert to get the real scoop on the subject.
It turns out Allen Tate Realtors® President Phyllis Brookshire has a lot to say on the topic. You might be surprised when you find out her point of view on what to do, and what not to do, when it comes to getting the biggest ROI when it comes to home improvement.
"For the most part," Phyllis says. "Buyers today don't have the patience, appetite or resources to fix the things that need fixing. There are not as many DIY people as HGTV and the DIY Network would make you think. There are actually very few Joanna Gaines out there. Most of us are all about moving in with everything being in perfect order."
In the short-term.
Phyllis advises that if you are looking at the short term—selling your home within six months—you don't want to take on costly projects such as a room addition, because it lessens your chance of ROI. The more money you spend likely means the less chance for a decent ROI.
That means your focus should be on curb appeal and taking care of the maintenance of the house, then neutralizing colors for showing. When your buyers walk in the door, they'll respond favorably to fresh colors, new carpet and the news that nothing needs repairing or updating. (Think of every showing as the "big reveal") Give attention to replacing old siding, updating a front porch—things a buyer just doesn't want to have to do.
That new HVAC may not be sexy, but it's expected.
Structural or functional projects, such as a new roof or HVAC system are also very important to buyers and can help with the appeal of a house, whether it's a sellers' or buyers' market. Phyllis offers this easy-to-remember formula: "Systems and Structures before Aesthetics."
"We're never going to tell a homeowner to skip the structural elements," Phyllis went on to say. "If you don't prioritize your list to structure and maintenance first, you could be disappointed by a smaller number of interested buyers as well as what they are willing to pay for your house. The buyer will expect to have those kind of items done."
Know your neighborhood.
Phyllis also recommends calling a Realtor® before you start any big improvements, even for the long-term, for guidance in your particular area, city or neighborhood, because ROI can vary depending on location and other factors that the online lists can't factor in. A Realtor can tell you how your house fits in with the other houses in your neighborhood and at your price point in the market, and may keep you from making a costly home improvement mistake in one area, while drawing your attention to another project that is an ROI slam dunk.
For example, she says Carolinians are lifestyle-focused, but also more practical than buyers in other parts of the country. "Our area has a distinct look and feel, and buyers like to keep with that," Phyllis continued. "Buyers are looking for outdoor living spaces, so don't forget about outdoor areas as a places for improvement, such as a patio with fire pit or a screened porch."
There's a pool, then there's a buyer pool.
And speaking of outdoor improvements, what about a swimming pool? Phyllis advised that if a pool is important to your family and your lifestyle, and you're going to be in your house for a while, great. However, be aware that in the Carolinas, it could shrink your buyer pool, totally eliminating some buyers before they even look at your house.
So I asked Phyllis to dive a little deeper (so to speak) into what she means by buyer pool. She explained that it simply means the greater the buyer interest in your house, the greater the value. A supply and demand kind of thing. Or, in terms of real estate, your house could sit on the market for longer than average, or you could have multiple offers as soon as it's listed, depending on the pricing, location, condition of the home and updates.
And by updates we're talking about those things that put a twinkle in everyone's eye, such as a sparkling new bathroom or a fancy kitchen update. Surely those types of improvements yield major ROI while increasing the buyer pool.
"It depends," Phyllis says. "If you re-do a bathroom and enjoy it for 2 or 3 years before selling, you should consider that enjoyment as part of your ROI."
What?! It isn't just about the money?
"No, it may not be," Phyllis reminds me. "While your home is typically our biggest financial investment and asset, it's also an important emotional part of our lives. ROI can be tangible and intangible."
Visited 34 times, 1 visit(s) today