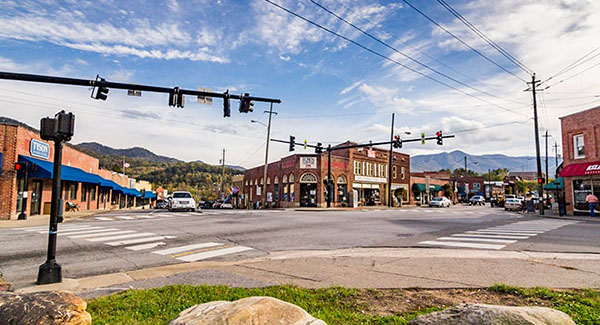 Last Updated on April 25, 2023
Nestled at the eastern edge of Buncombe County, Black Mountain is colloquially known as the "Front Porch of Western North Carolina." This Swannanoa Valley community has long welcomed travelers into the region who climb over the Swannanoa Pass into WNC. Today, the historic small town still prides itself on its sense of community and friendly atmosphere.

If we had to break it down, the essence of Black Mountain would be divided into four distinct but complementary strengths: its sense of entrepreneurship, proximity to outdoor wonders, culture and arts, and its community spirit.

But don't take our word for it! The owners of Dynamite Roasting Company tell us why Black Mountain has been their home of choice for more than 10 years. Here's everything you need to know about Black Mountain, NC, according to the locals.

---
---
Black Mountain entrepreneurship
As a Certified Entrepreneurial Community, Black Mountain's quaint commercial center is noted for its cultural and recreational offerings. Downtown is home to many eclectic, locally-owned shops and unique farm-to-table restaurants. Whether you're looking for a classic ice cream parlor or a trendy art gallery, there is something for every taste.

"I think a lot of people come to visit us in Black Mountain because of the cute downtown," says Andy Gibbon, co-owner of Dynamite Roasting. "There's lots of great shops, lots of window shopping—all easily walkable right downtown."

"The music scene is very strong," continues Gibbon. "The restaurants are great, even for a small town like Black Mountain. We've got everything you need in this small, little town."
Outdoors in Black Mountain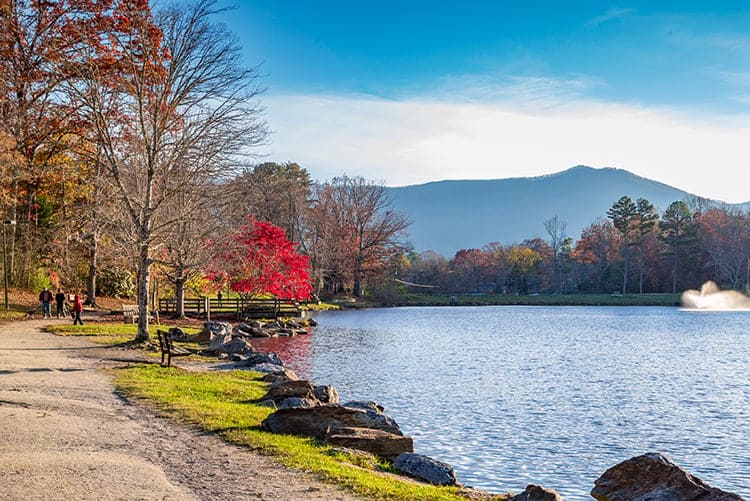 Black Mountain also enjoys proximity to nearby mountain vistas, rivers, and trails, which impacts the culture and lifestyle of the area. The town is conveniently located at the edge of Pisgah National Forest, as well as near the Blue Ridge Parkway, a sightseer's and cyclist's haven.

"We love the close proximity to the mountains," says Gibbon. "You can be on the trails up in the mountains within five minutes out your back door."

Outdoor recreation is one of Black Mountain's hallmarks, and nearby fishing holes abound. Just north of town, the 10-acre Lake Tomahawk and its bankside walkways are a favorite spot for a stroll, fishing off the peer, or a non-motorized boat ride.

"The greenway system in Black Mountain is excellent," says Gibbon. "Lots of parks, playgrounds for the kids, paved walkways and bike paths down by the river. Down at Lake Tomahawk is a great little path to go feed the ducks and go fishing, or take a canoe out. Everything's really accessible."
Black Mountain's arts history and culture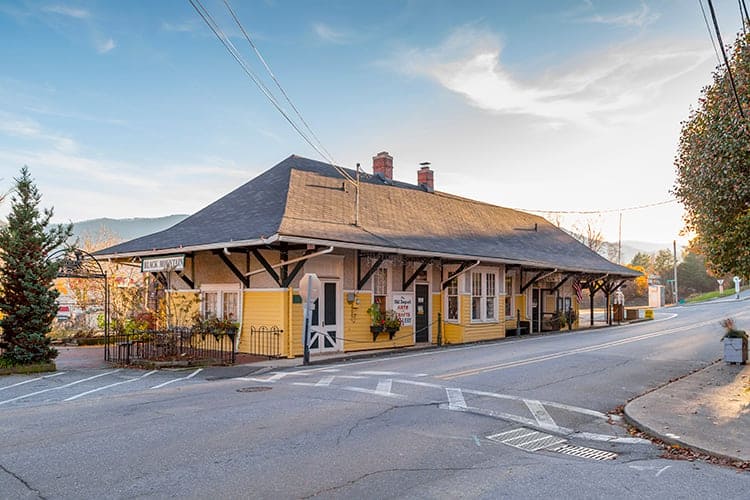 Black Mountain hosts many summer festivals and conferences each year. Events like the bi-annual LEAF Festival and the annual Sourwood Festival draw more than 40,000 visitors each year. Several local summer camps are among the longest operating in the area.

"There are so many people who are drawn here, not only for the culture, but to create the culture," says Josh Gibbs, co-owner of Dynamite Roasting Company. "And so, there are a lot of artisans at work all the time. It's a very supportive environment for everyone."

Black Mountain also attracts lovers of all types of art. The town's distinguished history as an arts destination goes back nearly 100 years. The avant-garde Black Mountain College was located next to Lake Eden from 1933–57. Students of and visitors to the college included art and thought celebs like Buckminster Fuller, Josef and Anni Albers, John Cage, Allen Ginsberg, Albert Einstein, and Jack Kerouac.

The town's historic feel is enhanced at local institutions like the Swannanoa Valley Museum & History Center. The two-story museum is located in the former Black Mountain Fire Department building, which was designed by Richard Sharp Smith (project architect for Asheville's Biltmore Estate) in 1921. Also downtown is the nicely preserved historic train depot, which is now run as a gift shop and event space by a crew of volunteers.
Community is key in Black Mountain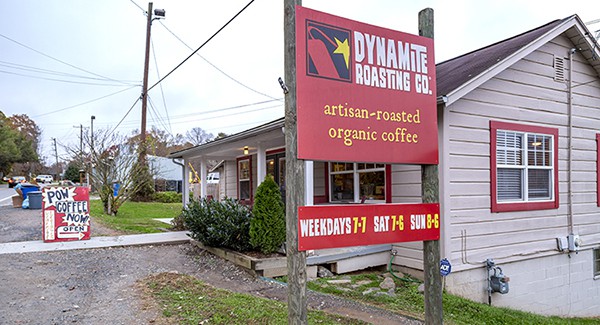 "One of my favorite parts about being a small business in Black Mountain is that we get to see all our old friends frequently," says Gibbs. "We have a lot of great customers, just a lot of great folks that we know who support us. But it's also a destination where a lot of people travel through. We see a lot of new faces all the time."

Gibbon echoes his thoughts. "I think what makes Black Mountain a really interesting place to live and work is that there's such a mix of different people here—from young families to retirees, locals, recent transplants from other parts of the country, vacation home owners. It's great to be a part of the community both as residents and as business owners."

"We just really love the Black Mountain area because of the ability to live and work and raise a family all in the same place," says Gibbon.

But when you want to see the "big city" lights in your eyes, Black Mountain offers easy access to I-40, US Highway 70, and NC Route 9, with direct routes to Asheville and Lake Lure.

"My family found Black Mountain just as a quieter corner of the county," says Gibbon. "It's got that charming, small-town feel, that real sense of community, slower pace of life than the bigger city of Asheville. But at the same time, it's just a ten-minute drive into the big city for all the big-city sort of things that you want to do."
Visit Black Mountain today
Black Mountain is a community that breathes with a particular kind of mountain energy. Learn more about how it embraces both its natural surroundings and its tastefully configured, small-town urban core.

See the culture of Black Mountain for yourself! Read more about Black Mountain, see more photos, or search for homes in the area, from our detailed Black Mountain community page. Search now for Black Mountain, NC real estate.
Visited 1,135 times, 3 visit(s) today