Last Updated on May 31, 2023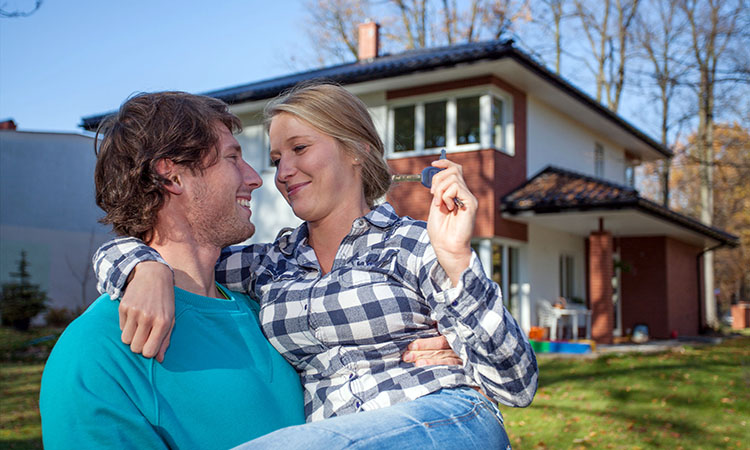 Did you know that every state approaches the home buying process a little differently? Luckily, the North Carolina home buying process is one of the most buyer friendly in the United States.

Our Allen Tate/Beverly-Hanks agents are uniquely equipped with evaluation techniques and market analysis tools to help you research and confidently answer all of your real estate questions. But before you get started, it's best to fully understand the North Carolina home buying process.

Here's a complete guide for how to buy a home in North Carolina in 12 easy steps.
1. Reach out to your REALTORⓇ
Are you looking for a second home, retirement community, new build, urban condo, or traditional single-family home? Whatever the case, there's an agent out there who knows more about those kinds of listings than his or her peers. At beverly-hanks.com, you can filter our agents by specialty, designations, neighborhoods, and interests. Allen Tate/Beverly-Hanks' agent profiles allow you to get to know our agents before you even make contact.

Read More: 4 Valuable Traits that are Must-Haves for Your Buyer's Agent
2. Determine your needs and priorities
A successful real estate buying experience is dependent upon a proactive relationship with your Allen Tate/Beverly-Hanks agent. Be ready for a lot of questions. There simply is no better way to learn about your needs and priorities. We'll ask you about your favorite features, home style, accessibility, acreage, privacy, proximity to town, and much more. After all, our goal is to help you find the perfect property for you.

Read More: How do You Know When You've Found "The One"?
3. Get pre-approved for your mortgage
Set yourself up to be the strongest buyer in competition for your dream home—someone the home seller can't help but say "yes" to. Get pre-approved for your home loan. To a seller, a lender's pre-approval letter is considerably stronger than a pre-qualification letter. If a seller knows your financing is secure, your offer is taken more seriously. In a strong seller's market like the one we're in now, that can make all the difference between having your offer accepted or rejected.

Read More: These 6 Factors Help You Determine How Much Home You Can Afford
4. Search for your best home
Not all real estate websites are created equal. At beverly-hanks.com, we provide you with the most complete and accurate real estate information possible. With only a verified email, you have access to the same tools our agents use to price homes, examine trends, and research every property available, including enhanced display of all listings available in the Multiple Listing Service (MLS).

Read More: Live Abundantly in these 11 New Home Communities
5. Analyze the listing
Buyers shopping for real estate prefer different information sources during each stage of the home buying process. Allen Tate/Beverly-Hanks provides a suite of search and research tools to provide as much or as little assistance as you need. Ask your agent to demonstrate one or all of our complementary tools, including the Market Research Center, Quarterly Market Report, Welcome magazine, and news feeds.

Read More: Conquering the Big Three: Finding the Right Home
6. Put in an offer to purchase
Priced correctly and marketed aggressively, most homes will draw a timely offer. The proper handling of negotiations can substantially affect your home purchase. Your Allen Tate/Beverly-Hanks agent is focused on achieving your real estate goals and ensuring a fluid process along the way. Review with your agent a sample Offer to Purchase and Contract to get a feel for the terms that you and the seller will need to agree upon.

Read More: Conquering the Big Three: Making the Right Offer
7. Negotiate with the sellers
Having your offer accepted is just the beginning of what a full-service real estate firm offers. The services of an Allen Tate/Beverly-Hanks agent can help put your mind at ease and bring order to a process that frequently overwhelms even the most organized. Proactive management and attention to detail will help make your purchase efficient and seamless.

Read More: Your Allen Tate/Beverly-Hanks Agent is by Your Side—From Contract to Closing
8. Satisfy all contingencies
Before you invest your hard-earned down payment on a property, make sure you know exactly what you're getting. Schedule a home inspection, pest inspection, and any other reviews of the property that may be necessary. These inspections will be your responsibility during closing cost discussions unless otherwise negotiated.

Read More: Your RealtorⓇ can Help You Nail These 15 Home Services
9. Get your mortgage approval
Congratulations! If you were pre-approved for your mortgage in Step 3, you don't have much to worry about here. Contact your loan officer and make sure all the paperwork is in place for your mortgage approval.

Read More: 4 Mortgage Mistakes to Avoid for a Stress-Free Process
10. Secure your title insurance
When you buy a property, the previous owner conveys the title to you as evidence of your full legal ownership. Occasionally, a hidden defect in the title or a mistake in a prior deed, will, or mortgage may give someone else a legal claim against your property. If such a claim is made, title insurance saves you time and money by covering legal expenses and any claims that arise from issues prior to your ownership.

Read More: First-Time Buyer Tips: What do My Closing Costs Mean?
11. Go to the pre-closing inspection
Feel strongly about that chandelier in the dining room or the basketball hoop attached to the garage? Don't skip this step! Walk through the home before your closing to make sure all fixtures are in place unless otherwise negotiated. Check for any substantial damage from the sellers' move out, and make sure any repairs were made that were discussed in your initial negotiations.

Read More: Conquering the Big Three: Knowing the Home is in Good Condition
12. Close on your new home!
You did it! Your dream home is all yours. Now, move in and get acquainted with the neighborhood!

Read More: Make Moving Day Easy with this Calendar Checklist
All real estate is local. In order to make confident real estate decisions, we believe it is important for you to have timely and neighborhood-specific information. If you would like more information about buying a home in NC, our experts at Allen Tate/Beverly-Hanks are here to help. Contact us today to speak with an Allen Tate/Beverly-Hanks real estate agent about buying homes and land in Western North Carolina.

Visited 1,075 times, 4 visit(s) today