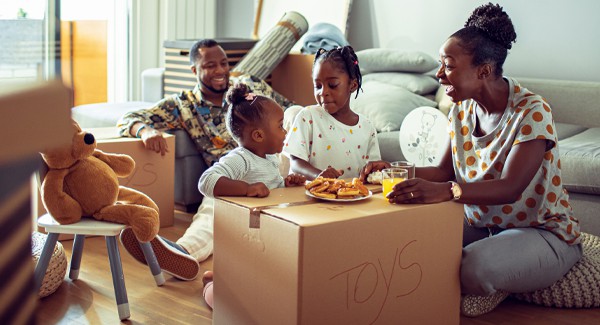 Last Updated on October 20, 2022
Regional events provide resources to help local students, teachers
Each fall for the past 22 years, Allen Tate Realtors® and employees have raised money for public education in the Carolinas through the Allen Tate FUNday event. This year, the company raised more than $144,000, bringing the FUNday lifetime total to $2.35 million.
FUNday is a fundraising event where agents and professional staff come together in a social setting, with vendor sponsors. For the first time this year, five regional events were held throughout Allen Tate regions in North and South Carolina.
This fall's events included a New Orleans-themed soiree, "Let the Good Times Roll" at The Colonnade at Revolution Mills in Greensboro, N.C.; a Halloween party "Spirit of Giving II" at The Garden on Millbrook in Raleigh, N.C.; a sports-themed event, "Touchdown for Education" at The Rutherford in Greenville, S.C.; and two Charlotte, N.C. area events: "An Evening Well Spent" at Providence Country Club in South Charlotte and "Country Club Par-Tee" at Northstone Country Club in Huntersville.
Nearly 1,200 Allen Tate Realtors, employees, vendors and guests attended.
Festivities included silent and live auctions, raffles, wine pulls, games, live music and other activities to raise funds for local schools and educational foundations.
"It's amazing what can happen when we all come together for the common good. Each year, Allen Tate makes this commitment to public education, and each year, Tate people and community partners give it their all. I am so, so proud," said Pat Riley, president and CEO, Allen Tate Companies.
FUNday is part of the Tate Cares giving initiative, along with the company's annual giving campaigns to benefit arts and cultural organizations and United Way agencies. The lifetime Tate Cares contribution since 1998 is $5.36 million.
More than 40 local school systems, foundations and education organizations in North and South Carolina receive support from Allen Tate FUNday.
In September 2018, Allen Tate Realtors joined forces with Howard Hanna Real Estate, the third largest real estate company in the United States and the largest home seller in Pennsylvania, Ohio and New York. This partnership created the #1 privately owned real estate company in the nation, with more than 11,000 agents and employees in more than 300 offices in 10 states.
Visited 748 times, 1 visit(s) today