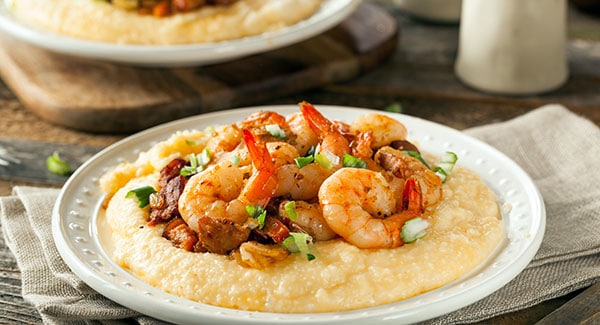 Last Updated on May 11, 2023
As one of the largest port cities in the South, Wilmington, NC is a hotspot for coastal and Southern cuisine. Innovative chefs and restaurateurs make use of seasonal and local products—especially the bounty of seafood available year round.
Here are 35 of the best restaurants in Wilmington, NC.
---
Skip ahead! Find the particular cuisine you're looking for:
---
Seafood restaurants in Wilmington, NC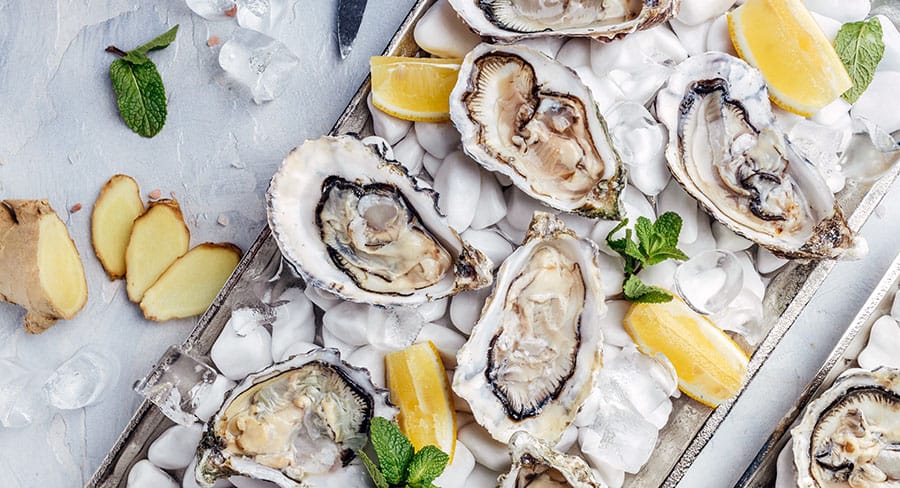 Catch
This award-winning restaurant offers up a modern seafood feast for the senses. Chef Keith Rhodes is a James Beard Foundation semi-finalist for Best Chef: Southeast and also competed on season nine of Bravo TV's "Top Chef." At Catch, he has supported local fisheries and organic farmers since 2006.
6623 Market Street, Wilmington | (910) 799-3847 | catchwilmington.com
Ceviche's
If you're looking for fresh fish in Wilmington, NC, it doesn't get any fresher than Ceviche's! Owner and chef Hunter Tiblier grew up in Panama fishing with his dad. Now, he brings the same fresh, sustainable approach to Panama cuisine to the NC coast. "Diners, Drive-Ins, and Dives" calls their hot sauce "game changing".
7210 Wrightsville Avenue, Wilmington | (910) 256-3131 | wbceviche.com
Circa 1922
Open daily for dinner, Circa 1922 takes traditional dishes and elevates them to a modern experience. Their ever-changing, seasonal menu is sourced from highest quality, local products—often straight off the boat! If you can, save room for a decadent dessert crafted by their in-house pastry chef.
8 N Front St, Wilmington | (910) 762-1922 | circa1922.com
Elijah's
Since 1984, Elijah's has been downtown Wilmington's premier outdoor dining destination. There are expansive indoor seating options, but on nice days, you'll want to choose the outdoor waterfront dining with panoramic views of the best sunsets around. Enjoy their raw bar and extensive dinner menu, but don't forget to save room for dessert!
2 Ann Street, Wilmington | (910) 343-1448 | elijahs.com
The George on the Riverwalk
Dock and dine at The George on the Riverwalk, a true Wilmington restaurant in the heart of downtown on the bank of the historic Cape Fear River. Their menu covers the best in Southern Coastal cuisine, including fresh local seafood, steaks, pasta, chicken, and salads. Complimentary parking is available at this dog-friendly restaurant.
128 S Water Street, Wilmington | (910) 763-2052 | thegeorgerestaurant.com
Marina Grill
Located on the north end of the riverwalk, Marina Grill's menu was inspired by their setting. Enjoy Southern hospitality for lunch, brunch, or dinner, served up in the form of the freshest seasonal ingredients. You can often find live music in their large outdoor space. House favorites include the spicy tuna nachos and the hot chicken and grits.
18 Harnett Street, Wilmington | (910) 769-7974 | marinagrillwilmington.com
The Pilot House Restaurant
Established in 1978, The Pilot House has been a preeminent destination for seafood and fowl indigenous to the Wilmington area for 45 years. Whether you're craving "down home cooking", Cajun, or traditional Southern fare with a contemporary twist, this fine dining restaurant has it all. Discover The Pilot House in historic Chandler's Wharf.
2 Ann Street, Wilmington | (910) 343-0200 | pilothouserest.com
Seabird
Set in an historic building in downtown Wilmington, Seabird celebrates the seasonality of NC's coastal seafood and ingredients. Their creative, fresh, and seasonally inspired menu includes the Seasonal Seafood Tower. This table-sized choice features more than 15 small plate options, including pickled shrimp, smoked fish salad, and seaweed mignonette.
1 S Front Street, Wilmington | (910) 769-5996 |
South Beach Grill
Dive into delicious plates, afternoon or night, at South Beach Grill in Wrightsville Beach. Since 1997, they have served guests delicious coastal Southern eats, not to mention an unbeatable sunset view of Banks Channel, just a short drive from Wilmington. It's no wonder their chef-driven, creative cuisine draws diners from miles around.
100 S Lumina Avenue, Wrightsville Beach | (910) 256-4646 | southbeachgrillwb.com
three10
Operating out of a relocated and repurposed 1920s bungalow, three10 gets its name from the structure's original location: 310 Bladen. This family-run business now serves fresh modern seafood dishes highlighting traditional ingredients of coastal Carolina and the Lowcountry, along with updated classic cocktails.
1022 N 4th Street, Wilmington | (910) 399-5428 | three10wilmington.com
Southern and American food restaurants in Wilmington, NC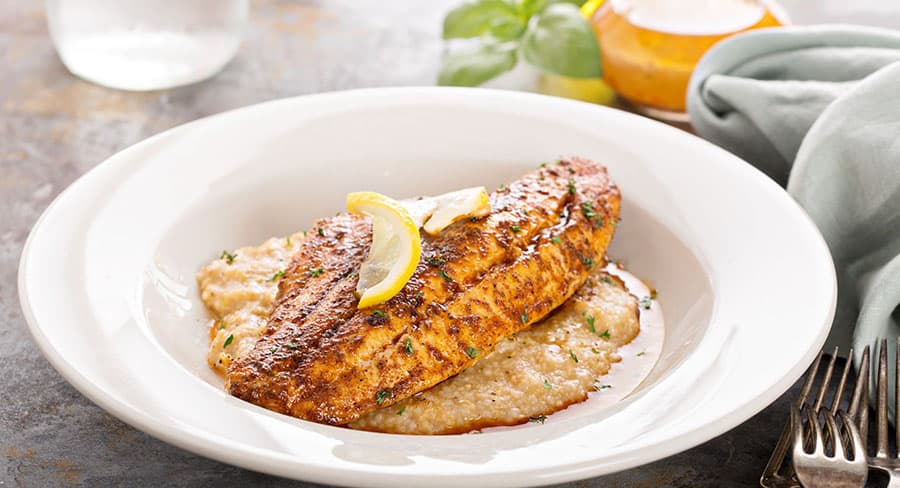 Casey's Buffet
Fine dining is fine. But some days you just want to dig in to the best tasting Southern food around. Casey's Buffet offers barbecue and soul food at prices you will love. Here, food and family go hand in hand at their lunch and dinner buffets. Casey's has been a local favorite since 2005.
5559 Oleander Drive, Wilmington | (910) 798-2913 | caseysbuffet.com
The Copper Penny
Located in historic downtown Wilmington, the Copper Penny offers an eclectic and affordable mix of appetizers, salads, and sandwiches. But it's the relaxed atmosphere that keeps locals coming back time and again. Guy Fieri visited the Copper Penny in 2018 for "Diners, Drive-ins and Dives".
109 Chestnut Street, Wilmington | (910) 762-1373 | copperpennync.com
The Green House
Vegetarians, this pick is for you! Come experience an inventive, plant-based menu with an emphasis on sustainability, seasonality, and local producers. The Green House grows their own organic and non-GMO herbs and greens right beside the restaurant, in a greenhouse. You can't get much more farm-to-table than that!
1427 Military Cutoff Road, Wilmington | (910) 679-4994 | thegreenrestaurant.com
Fork N Cork
What do a young student bullied by peers and a Food Network star have in common? In 2018, Fork N Cork owner and chef James Smith let Ava create a burger for their menu. Weeks later, Guy Fieri fell in love with the restaurant's confit duck wings and shared "Ava's burger" on air. Try it yourself: served between two bacon waffles and shoestring potatoes.
122 Market Street, Wilmington | (910) 228-5247
102 Cape Fear Boulevard, Carolina Beach | (910) 441-3675
manna
Manna may be known to fall from heaven, but in Wilmington, it's found at the city's first and only restaurant to receive the prestigious AAA Four Diamond Award. manna uses local, regional, and American ingredients almost exclusively in their stunningly crafted, seasonal menu. Their lounge, Bourgie Nights hosts musicians in an intimate listening room.
123 Princess Street, Wilmington | (910) 763-5252 | mannaavenue.com
Nippy's Soul Food Restaurant
We always say, not having a website is now the mark of a good home cookin' restaurant. Word of mouth is all Nippy's needs to sustain its raving clientele. Their authentic soul food covers American, seafood, and barbecue favorites. Check out their soul food breakfast buffet, new this year.
2206 Carolina Beach Road, Wilmington | (910) 399-7456 | facebook.com/BORDEAUX721
PinPoint Restaurant
Opened in 2015 in the heart of downtown Wilmington, PinPoint Restaurant has quickly become a fan favorite, being named one of the ten best restaurants in the South by Southern Living. More recently, they earned a 2022 OpenTable Diner's Choice award. Stop by for local seasonal offerings from area farmers, fishermen, oystermen, and crabbers.
114 Market Street, Wilmington | (910) 769-2972 | pinpointrestaurant.com
Platypus & Gnome
We were told never to play with our food. But you'll love the playful spirit and menu of Front Street's Platypus & Gnome. Come in and relax for lunch or dinner at a table downstairs or a cozy couch upstairs. Their seasonal menus include specialty burgers and unique salads, but their true focus is exotic (sustainably sourced) game meats, from kangaroo to alligator.
9 S Front Street, Wilmington | (910) 769-9300 | platypusandgnome.com
Port Land Grille
Looking for a casual, yet elegant dining experience? Port Land Grille serves up that dichotomy and more. The clever name conjures up the best of surf and turf, and their menu offers the best of local and global cuisine. Feel like you're in an old-fashioned supper club as you dine on their progressive American cuisine.
1908 Eastwood Road, Suite 111, Wilmington | (910) 256-6056 | portlandgrille.com
Rooster & The Crow
Named after its owners, Rooster & The Crow dishes out the best Southern food in Wilmington. You don't want to miss their Sunday brunch, featuring culinary delights such as chicken and beignets, bananas foster French toast, and the smothered hoop cheese biscuit. They also host a beer garden with live music and the Fowl Play gaming arcade.
225 S Water Street, Suite G & H, Wilmington | (910) 399-4780 | roosterandthecrow.com
RUMCOW
Love the Southern charm and culture of Charleston and Savannah? RUMCOW brings the same carefully curated dining and bar experience to the heart of downtown Wilmington. Enjoy your favorite Southern plates, sourced from the finest fresh and local ingredients, and served with a global twist.
121 Grace Street, Wilmington | (910) 769-4659 | rumcow.business.site
Savorez
Pure and simple: Savorez offers local fare with Latin flair. Head inside this modest brick building for big, bold flavors! Chef Sam Cahoon sources ingredients and recipes locally, staying true to his Southern roots while adding Latin flavors to delectable dishes. Join them for a special Sunday brunch.
402 Chestnut Street, Wilmington | (910) 833-8894 | savorez.com
Steam Restaurant and Bar
Reservations are highly recommended at this OpenTable Diners' Choice 2022 restaurant. Enjoy beautiful views of the Cape Fear River as you dine on seasonal, American cuisine created with locally sourced ingredients. Menu favorites include diver scallops, salmon and gouda grits, hand-cut meats, and charcuterie boards.
Wilmington Riverfront | 9 Estell Lee Place, Wilmington | (910) 726-9226 | steamrestaurantilm.com
Trolly Stop
The legend of Trolly Stop begins in 1976, when their famous hot dogs were first served on Wrightsville Beach. Today, their four locations still solve your cravings with the best dogs around! Their Wilmington storefront also offers a full menu of burgers, cheesesteaks, BLTs, and more. Add a little fun to your next party or event with Trolly Stop catering.
4502 Fountain Drive, Wilmington | (910) 452-3952
94 S Lumina Avenue, Wrightsville Beach | (910) 256-3421
Tru Blue Butcher and Table
The Tru Blue brand encompasses several great restaurants in Wilmington. Perhaps our favorite is Butcher and Table, a butcher shop and fine dining restaurant. Chef Bobby Zimmerman and his team serve an inspired cuisine driven by the best ingredients—straight from the butcher shop—in an upbeat and elegant setting.
1125 Military Cutoff Road, Suite A, Wilmington | (910) 679 4473 | wearetrueblue.com/truebluebutcherandtable
International restaurants in Wilmington, NC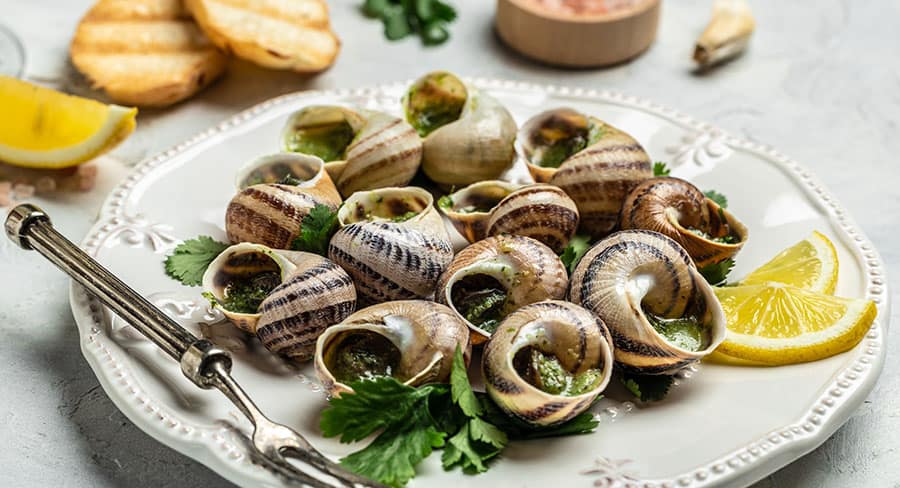 Benny's Big Time Pizzeria
This isn't your typical wood-fired pizza parlor. Benny's is owned by Chef Vivian Howard, a James Beard Foundation Best Chef: Southeast semi-finalist. Howard also stars on the TV Series documentary "Somewhere South." Come see what all the big, fun, tasty, and Italian fuss is about at Benny's Big Time Pizzeria.
206 Greenfield Street, Wilmington | (910) 550-2525 | vivianhoward.com/bennysbigtime
Black Sea Grill
Established in 2008, Black Sea Grill is a family-owned and -operated restaurant that promises meals that appeal to the sight, smell, and palette. Their Mediterranean-inspired menu includes gyros, falafel, and Turkish pitas. Join them for lunch Tuesday through Friday and a dinner service on Saturday.
118 S Front Street, Wilmington | (910) 254-9990 | blackseagrill.com
Caprice Bistro
Chef Thierry Moity and his wife, Patricia, have been serving up regional French cuisine to Americans for more than 35 years. In 2001, they opened Caprice Bistro in Wilmington. Now, the dinner restaurant offers a full menu of Francophile favorites, including escargot, mussels du jour, and beef bourguignon.
10 Market Street, Wilmington | (910) 815-0810 | capricebistro.com
Flaming Amy's Burrito Barn
More than just food, Flaming Amy's has been a way of life since 2000! They aim to bring Wilmington and its visitors hot, fast, cheap, and delicious food in a unique environment, including house-made dressings. And they must succeed—they've been voted one of the 33 best burritos in America by Thrilliist!
4002 Oleander Drive, Wilmington | (910) 799-2919
1140-A N Lake Park Boulevard, Carolina Beach | (910) 458-2563
Floriana Wilmington
Floriana Restaurant is an independently-owned Italian bistro that's all about friends, family, and community. Come to relish in delicious homemade pastas, fresh seafood, and more made with seasonal ingredients and served in a beautifully appointed dining room—perfect for any occasion. Don't miss their Saturday and Sunday brunch.
2 Market Street, Wilmington | (910) 504-0160 | wilmington.florianarestaurant.com/restaurant
Indochine Restaurant
Indochine is the most acclaimed Thai and Vietnamese restaurant in Wilmington, NC. Visit the restaurant's lotus pond, enjoy company in one of their Thai huts, or just have a quiet lunch or dinner in the exquisite dining room. Lunch specials include Braised Vietnamese Catfish, Banh Mi Thit, Pho Beef, And Pho Ga Chicken.
Market Street at Forest Hills | 7 Wayne Drive, Wilmington | (910) 251-9229 | indochinewilmington.com
Kipos Hellenic Cuisine
Celebrates the food and culture of Greece with an intentional focus on the sea. Owner Giorgios Bakatsias learned to garden and cook with his mother in the quiet village of Karista, Greece. At Kipos, guests can expect an authentic Greek menu in a convivial, bright white, and airy Mediterranean setting.
1900 Eastwood Road, Suite #2, Wilmington | (910) 492-2893 | kiposwilmington.com
Little Dipper Fondue
Enjoy a romantic dinner or celebrate special occasions at this uniquely Wilmington dining experience! The Little Dipper features 17 housemade dipping sauces into which you can dip bread, fruits, premium meats, fresh seafood, vegetables, and more. Don't miss All You Can Dip Mondays and other weekly specials.
138 S Front Street, Wilmington | (910) 251-0433 |
Tarantelli's
Wilmington Magazine named Tarantelli's a 2022 Best of Wilmington winner. And who are we to argue? This family-owned ristorante serves the best authentic Italian food in town! They're easy to reach on foot, but patrons have been known to take water taxis, trolley cars, and even a horse-drawn carriage to indulge in these family recipes.
102 S 2nd Street, Wilmington | (910) 763-3806 | tarantellis.com
Tower 7 Baja Mexican Grill
Out in California, Tower 7 is a lifeguard tower that marks a favorite surfing spot. On the East Coast, Tower 7 Baja Mexican Grill has become a local favorite in its own right. Their authentic baja-inspired recipes fuel the spirit of adventure. Don't miss the namesake Tower 7 Burrito, the original K38 Baja fish taco, and a wide variety of tequilas and mezcals.
4 N Lumina Avenue, Wrightsville Beach | (910) 256-8585 | tower7.com
Eat well every day in Wilmington, NC!
The city of Wilmington was founded in the 1730s and by 1850 was the largest city in North Carolina. Today, residents of this vibrant and historic port city live between the Cape Fear River and the Atlantic Ocean. Water sports and beach activities abound, from surfing to fishing. The area supports the largest domestic television and movie production facility outside California. And residents of Wilmington, NC enjoy some of the best restaurants in the region. In 2020, Wilmington became the first city in the country to be designated an "American World War II Heritage City".
Read more: If you like this, you'll love the best beaches in North Carolina.
Visited 3,424 times, 1 visit(s) today