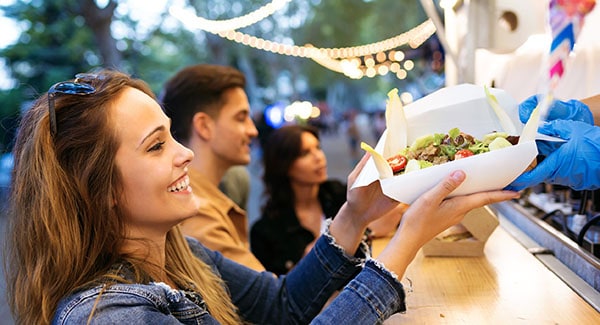 Last Updated on May 18, 2023
As one of the largest metros in the Southeast, Charlotte towers above surrounding cities—literally and figuratively. And so, to stand out from Charlotte in any way is a great feat, especially its diverse culinary offerings. Remarkably, nearby Rock Hill, South Carolina does just that. Rock Hill's picturesque downtown, called Old Town, is home to a number of creative eateries. And the surrounding city adds to the thriving culinary scene.
Here are 25 of the best local restaurants in Rock Hill, SC
---
Skip ahead! Find the particular cuisine you're looking for:
---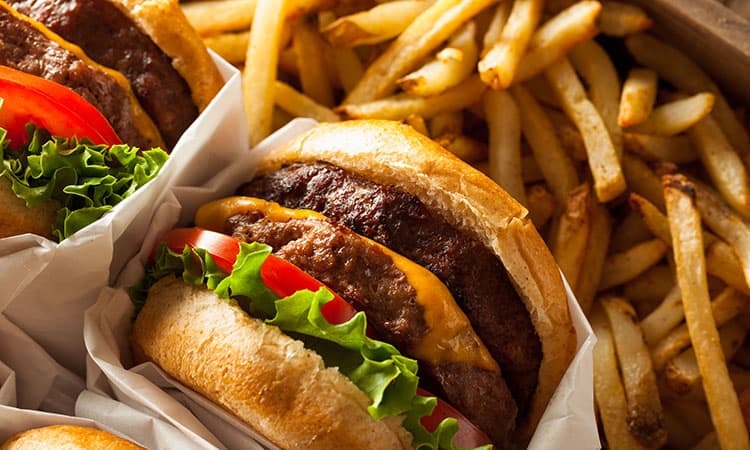 Burgers & Barley
On the hunt for the best burgers in Rock Hill, SC? You've found them, along with an exclusive craft beer selection with which to wash them down. This pet-friendly burger bar has a nondescript entrance that conceals the sumptuous menu of loaded burgers, salads, fries, and even mac and cheese. Don't leave without trying their fried pickle basket.
111 Cherry Road, Rock Hill | (803) 328-3926 | burgersandbarleysc.com
Cibi Cibi
Rock Hill's favorite food truck is Cibi Cibi—it means food. They serve everything you're craving after a long day in class, including burgers, chicken sandos, hoagies, burritos, and wings. Find them at Slow Play Brewing just off Constitution Boulevard near Winthrop University. Stop by and celebrate Taco Tuesday every week!
274 Columbia Avenue, Rock Hill | slowplaybrewing.com/cibi-cibi
The Common Market
With five locations around Charlotte and the Research Triangle, The Common Market has become synonymous with "yum food and good drink". Their newest location in Rock Hill is conveniently located on Main Street, just outside the crush of downtown. Stop by for quality breakfast and lunch sandwiches, soups, and late night fare (served from 5:00–9:00 PM).
161 W Main Street, Rock Hill | (803) 329-6311 | commonmarketisgood.com/rock-hill
The Dixie Pig Rock Hill
Since 2015, The Dixie Pig has served up classic barbecue and Southern hospitality. From slow-cooked meats and homemade sauces to classic blues music, it's the place to be for amazing food and superb service in a funky environment. Sauce options include Eastern NC-style, SC-style mustard sauce, Memphis-style, tomato-based bourbon, and Alabama white.
2007 Celanese Road, Rock Hill | (803) 324-3116 | thedixiepigbbq.com
The Flipside Restaurant
Located in historic downtown Rock Hill, The Flipside Restaurant serves locally inspired comfort food and an upscale Southern hospitality dining environment at a great value. This laid back, neighborhood restaurant is the perfect place to stop by for a delicious lunch or a nice, relaxed dinner with family and friends. Join them for brunch on Saturday and Sunday.
129 Caldwell Street, Rock Hill | (803) 324-3547 | theflipsiderestaurant.com
Hartland's Sports Bar
From Hartland Court in Chicago's Northside to the Carolinas, Hartland's Sports Bar dishes out world-class food and beer. Come enjoy your favorite mixed drink or craft beer alongside one of Hartland's signature burgers, salads, appetizers, or variety of popular menu items.Hartland's is your family-owned and -operated neighborhood bar.
2260 Cross Pointe Drive #101, Rock Hill | (803) 329-1974 | hartlandsbar.com
Helen's Hot Chicken & Seafood
With four popular locations in Tennessee, Helen's Hot Chicken now brings their authentic Tennessee hot chicken recipes to South Carolina. Their specialty is serving explosive flavors that pack a punch. Or, enjoy a selection of seafood options. Order a waffle as a side to any meal.
706 Mt Gallant Road, Rock Hill | (803) 366-4688 | helenshotchicken.com
Legal Remedy Brewing
Can a brewery be just as well known for their kitchen as for their kegs? At Legal Remedy, the answer is an emphatic "yes"! With more than 11,000 square feet of interior and exterior space, the brewery produces up to 10,000 barrels of beer annually. And yet, many come specifically for their elevated take on bar food, from Southern poutine and Reuben egg rolls to brisket mac and cheese.
129 Oakland Avenue, Rock Hill | (803) 324-2337 | legalremedybrewing.com
Millstone Pizza and Taphouse
Great pizza and great beer—the perfect combination! Since 2008, Millstone Pizza and Taphouse has served just that, featuring 40+ craft beers on tap, plus thin-crust, Neapolitan-style pizzas. They use only locally made, farm-to-table cheeses, custom-made meats flown directly from New York, and Caputo 00 flour from Italy with pure spring bottled water for the dough.
121 Caldwell Street, Rock Hill | (803) 980-2337 | millstonepizzaandtap.com
Nishie G's Cafe
Growing up Greek in America undoubtedly leads to one thing: great food! Two generations of family recipes have come together in Nishie G's unique menu of Southern food with a Greek flair. Come for breakfast, lunch, and dinner to enjoy their pitas, sandwiches, salads, and platters. Try the souvlaki "marinated pork tenderloin" with pita bread and homemade Greek sauce.
727 Dilworth Lane, Suite 105, Rock Hill | (803) 366-4733 | nishiegs.com
Pier 51
Since 2008, Pier 51 has been dedicated to serving Rock Hill diners delicious food with great service in a relaxed setting. This family-owned and kid-friendly business offers a huge selection of fried and broiled seafood, as well as hand-cut steaks and homemade pasta. They're best known for a signature fresh salad bar that is prepared daily.
3921 Mt Gallant Road, Rock Hill | (803) 980-1234 | pier51rockhill.com
Rock Hill Diner
Conveniently located on Cherry Road, Rock Hill Diner serves breakfast, lunch, and dinner, seven days a week. Enjoy all your favorites, including pancakes, Belgian waffles, country biscuits, burgers, melts, seafood, and more. Italian and Greek options are also available.
2254 Cherry Road, Rock Hill | (803) 324-0020 | rockhilldinersc.com
Sonny's Dutch Mill
Starting as "The Dutch Mill" back in the days of bobby socks and doo-wop, Sonny's was originally a car hop restaurant and drive-in movie theater. Over the years, they earned a reputation for good times and great food. Today, they're known for serving the best chili cheeseburger around! Sonny's Dutch Mill has now served York County for more than 50 years.
550 Anderson Road N, Rock Hill | (803) 324-3663 | sonnysdutchmill.com
Taylor's Soul Food
Dine in or take out at Taylor's Soul Food located near Blackjacks Heritage Preserve. They don't just serve soul food; they serve satisfaction. And you can put that claim to the test. Try their sandwiches, sides, wings, and plates. Or choose from a full menu of creatively loaded baked potatoes. It does your soul good.
688 Albright Road, Rock Hill | (803) 817-6600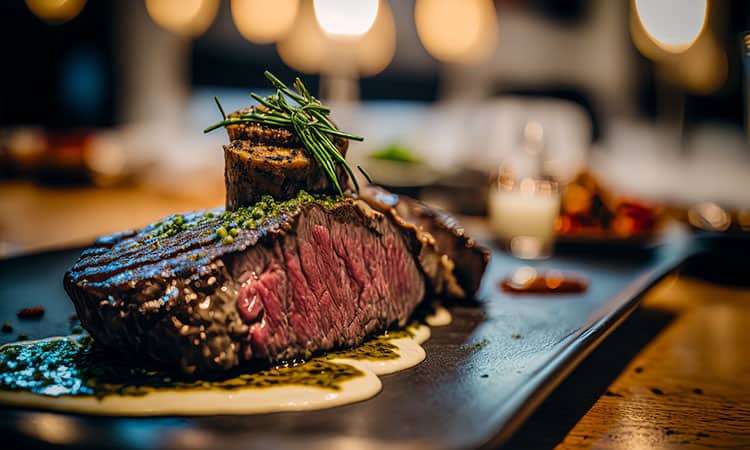 Kounter
Experience the unexpected with interactive, inspired cuisine at Kounter. Every plate is Instagram worthy, and every bite is delicious. The restaurant uses fresh farm-to-table ingredients, combined with imagination, innovation, and a dash of fun. The result is a memorable menu you'll be excited to explore time and again.
135 E Main Street, Suite 101, Rock Hill | (803) 328-7333 | kounterdining.com
Old Town Kitchen & Cocktails
Old Town Kitchen & Cocktails is Rock Hill's neighborhood destination for locally sourced food and hand-crafted cocktails. Take a short walk down memory lane—Old Town conjures up your favorite moments in time, from sipping sweet tea on the front porch to laughing with friends under the Friday Night Lights. There's a sense of nostalgia that you can't ignore in their expertly crafted menu.
300 Technology Center Way, Suite #203, Rock Hill | (803) 980-6852 | oldtownrockhill.com
The Pump House
Towering five stories along the banks of the Catawba River, the Pump House is Rock Hill's favorite spot for locally sourced and Southern-inspired cuisine. Their chophouse menu brings together quality ingredients, cooked simply and well. Whether it's drinks on the water, a birthday bash, a working lunch, a boozy brunch, or a don't-want-to-cook-tonight night, they serve what you need.
575 Herrons Ferry Road, Rock Hill | (803) 329-8888 | rockhillpumphouse.com
International cuisine in Rock Hill, SC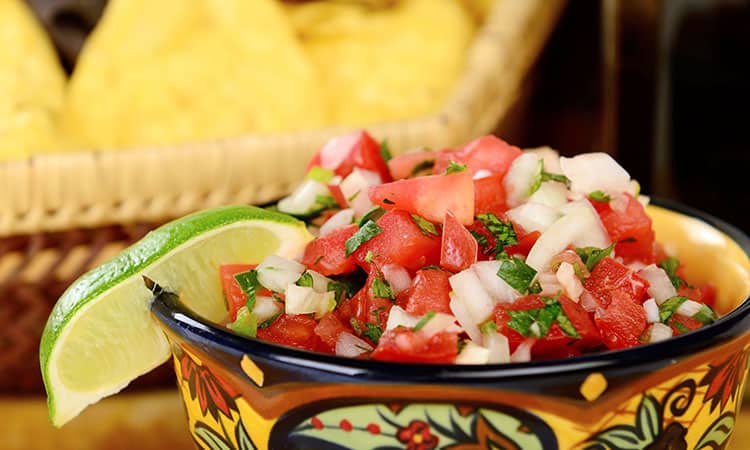 Amélie's French Bakery & Café
In celebration of all that French cooking offers the senses and sensibilities, Amélie's opened its first cafe in Charlotte's NoDa neighborhood in 2008. Rock Hill now serves as their third location for their wide-ranging pastry, coffee, and lunch menu. You'll have trouble deciding just how many flaky and perfectly sweet pastries you can handle. Add an "Ooh-la-la drink" to your order for an extra treat.
157 E Main Street, Rock Hill | (803) 403-9409 | ameliesfrenchbakery.com
Island Grill & Pub
Island Grill brings a taste of the Caribbean to Rock Hill, SC. Among the traditional dishes available are rice & peas, jerk wings, curry goat, oxtails, and pepper steak. Don't forget to try their seafood options, as well. Find Island Grill near Piedmont Medical Center on Herlong Avenue.
465 S Herlong Avenue, Rock Hill | (803) 323-6500 | order.islandgrillpub.com
Jasmine Grill
Jasmine Grill is known for its speedy restaurant and takeout service, but it's the stellar Mediterranean meals that keep diners coming back for more. The restaurant aims to create magic for patrons by providing only the finest experience. Take on one of their many specials, including lamb chops, beef kabob, chicken shawarma, and baklava.
2476 Cherry Road, Rock Hill | (803) 980-0002 | jasminegrillonline.com
Luigi & Sons Italian Restaurant
Located in Northeast Plaza, Luigi & Sons is an old-fashioned bar and restaurant dishing up heaping portions of pasta and classic mains. The business is run by Luigi Rizzo, his wife, their six sons, and two daughters—making this truly a family affair. Locals recommend the lasagna, pizza, mussels, and tender calamari.
2387 Cherry Road, Rock Hill | (803) 328-3449 | facebook.com/LuigiandSonsItalianRestaurant
Mario's Pizza and Italian
Why call one of those chains for pizza delivery when you can have Mario's fine Italian cuisine and New-York-style pizza? Mario's uses only the freshest ingredients for their dough, marinara, and pizza sauce that are made fresh everyday. Enjoy daily lunch and dinner specials, as well as delicious homemade soups and desserts served in ample portions by friendly staff.
2349 Cherry Road, Rock Hill | (803) 366-6777 | mariosrockhill.com
El Molcajete
Opened in 2015, El Molcajete specializes in authentic dishes that will give you a true taste of Mexico. Their menu features items you won't find at any other Mexican restaurant in town. The Molcajete platter is one of their most authentic dishes, featuring grilled steak and chicken, shrimp, chorizo sausage, and prickly pear.
1204 Mt Gallant Road, Rock Hill | (803) 324-0106 | elmolcajeterestaurantsc.com
Sila Thai Restaurant
This down-to-earth option serves an extensive menu of Thai standards in a calm atmosphere. From soups and salads to an extensive selection of stir-fries, curries, and specials, Sila Thai can cure any appetite. Check out their lunch specials, served weekdays for under $10!
979 N Anderson Road, Rock Hill | (803) 980-0048 | silathai.blogspot.com
Spice Asian Kitchen
At Spice Asian Kitchen, seasonal ingredients are locally sourced to provide you with a delightfully unique dining experience. Select from your favorite dishes of dumplings and Pad Thai. Or try something completely different like Bibimbap, Green Curry Mussels, or Sashimi Tuna Nachos. Whichever you pick, you'll be delighted by the delectable burst of flavors.
251 Textile Way, Fort Mill | (803) 548-6868 | spiceasiankitchen.com
Find your Rock Hill, SC dream home today!
Rock Hill is the fourth-largest city and the only major South Carolina city located in the Charlotte metropolitan area. This suburb has its own unique identity with a rich history, thriving cultural scene, plenty of outdoor activities, and picturesque neighborhoods. Rock Hill's charming and historic Old Town is central to the city and is home to local boutiques, creative eateries, corporations, and historical landmarks. The community comes together at a number of annual festivals and events. Its signature festival, Come See Me, draws 100,000 people to Rock Hill each spring over 10 days with concerts, sports, historical tours, kids activities, and more.
Does that sound like the perfect lifestyle for you? Find your dream home in Rock Hill, SC now!
Visited 3,680 times, 1 visit(s) today