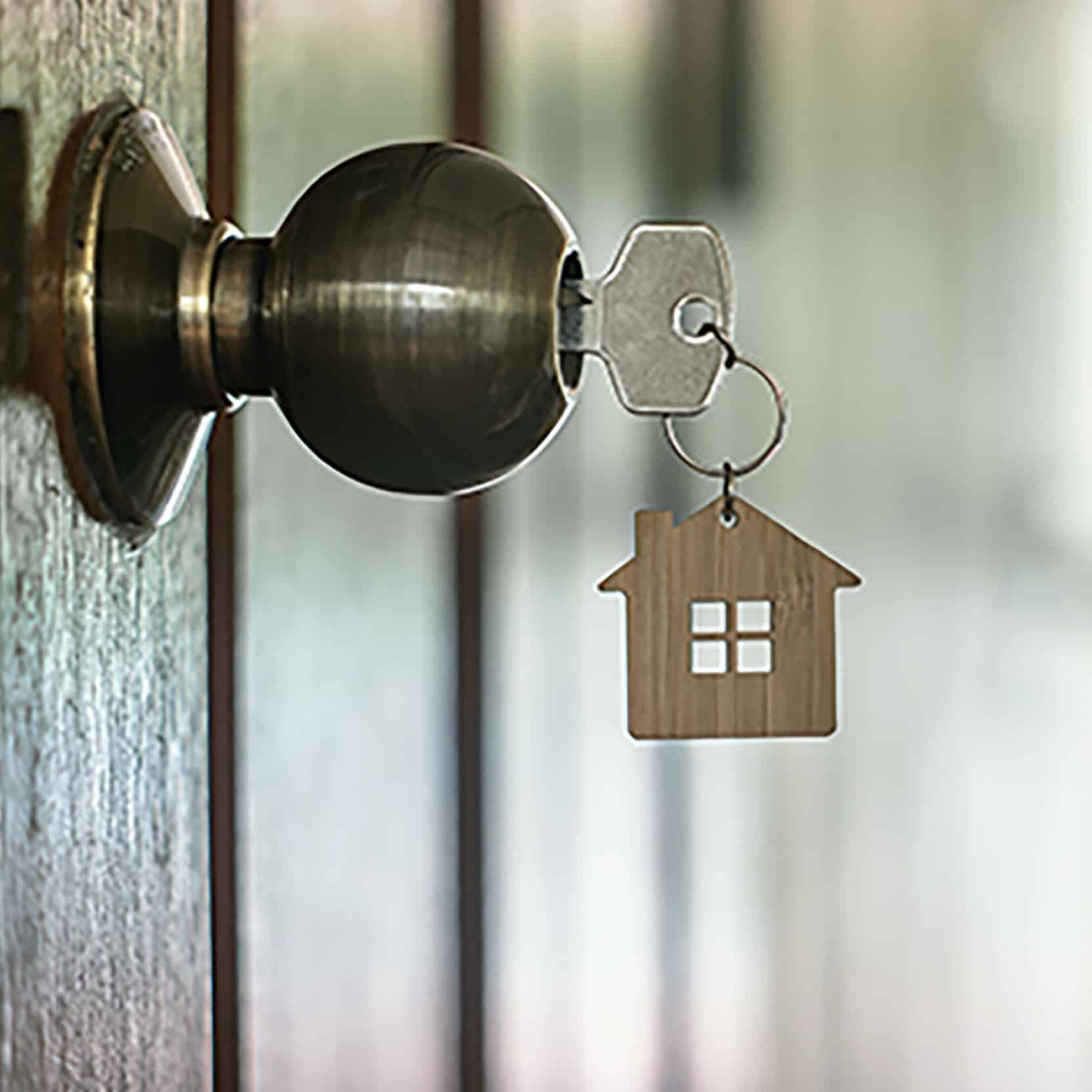 Last Updated on September 2, 2022
You're approved! The contract is signed on the house, the closing date is set and you are ready to go!
But hold on. Don't go buying new appliances or a new car just yet!
Why? Because your credit is monitored right up to the day you sign the contract.
Lenders will question any big transaction or change in financial status until you have the keys in hand. So with that in mind, here are 5 things to avoid before you close on your new home.
Avoid these 5 things before closing on your home—or risk losing it before it's even yours!
Don't change your job status
Banks are looking for a demonstration of wage-earning stability, so changing jobs, your job status or earnings may be a red flag to those in charge of approving your mortgage loan.
Going from part-time to full-time should be okay, but don't do anything to substantially decrease your paycheck.
Be aware that going from employee to contractor, or salary to commission, even if the earning potential is greater, can be seen as a negative before your closing date.
If you get a promotion or switch to a job with a higher salary could delay your closing, so get ready to present all your proof of employment documents again.
You should be safe if you change positions within the same company as long as your pay does not change.
Don't make late payments of any kind
If you have an existing mortgage on your current home, missing a payment between loan approval and closing time could cause you some serious headaches that you don't want or need.
It will hurt your FICO score and has the great potential of even making you ineligible for a loan with most lenders for at least a year.
And make sure you are not late on car, credit card or other outstanding debt payments from the time you begin house-hunting until you have closed.
Paying your bills late will drop your FICO score, so it's a good idea to avoid that scenario at any time, but especially when you are seeking to close on a mortgage loan.
Don't take on new debt
Unfortunately, when you take on any type of debt you didn't have at the time of your mortgage application, it changes your debt-to-income ratio. In other words, it creates concern that you will have too much money going out and not enough coming in.
It changes your "before and after" financial picture. And if you were right on the edge between approved and not before, well, you're not going to like what happens with more debt.
And the new debt you incur doesn't even have to be something as big as that new car. Even as little as $3,000 of new furniture for the new house can put a halt to your closing.
The credit inquiry triggered when you buy that refrigerator and washer and dryer you need for your new home can result in a negative response from your lender, even after you have been approved. And then you won't have a new place for all that new stuff.
New credit creates a FICO-dropping triple hit—a new account/inquiry, an account with a little or no repayment history, plus a high balance-to-credit limit ratio.
So, pretty much stay out of the stores, off the car lots and away from credit card applications until the last "i" is dotted and the last "t" crossed at closing.
Don't close any accounts
If you don't have existing credit accounts that reflect your good money habits like paying on time, it may look like you have less available credit.
Pay accounts down to 30 percent, or pay them off if you can't sleep at night otherwise, but DON'T close them!
If you have no credit accounts at all, you may want to ask your lender during the pre-approval process if you should open one or two secured credit cards at your bank to show payment in full and on-time every time credit history.
If you plan to use any money from a retirement account for a down payment, you should plan to request the withdrawal of money as soon as you have a ratified contract to allow enough time to receive the funds.
Check with your mortgage broker to make sure the withdrawal will not have a negative impact on your lender's approval.
Don't change your cash profile
Can a big deposit into your cash accounts or a fat gift check from family ever be a bad thing? Yes.
When you are waiting to close on a house, it could be. Cash deposits into your accounts might be extremely difficult to source and your lender will most likely not allow this money for your transaction. It could almost certainly prolong the underwriting process.
The bottom line is that any large deposits other than your paycheck will need to be sourced—as in explained. And that includes transfers from one account to another.
If you do that, be prepared to provide copies of the checks you deposited and a signed letter of explanation stating where the money was from.
So back to that generous family gift. Or even that "new homeowner" perk your employer may award. Make part of your celebration a pause to let your lender know. They will most likely require you to complete a "gift letter" and additional documentation explaining the gift funds.
Just when you may need the money the most, it's complicated. But not impossible, so just be sure keep in good communication with your lender and defer gifts and transfers when and if you can.
Bottom line: The time between contract and closing is an exciting and busy time. Get the support you need with knowledgeable professionals, starting with a licensed Realtor® and a trusted mortgage advisor. Then enjoy the journey. And after you find that house but before closing, keep that credit card and checkbook tucked away—for just a bit.
Visited 9,309 times, 1 visit(s) today