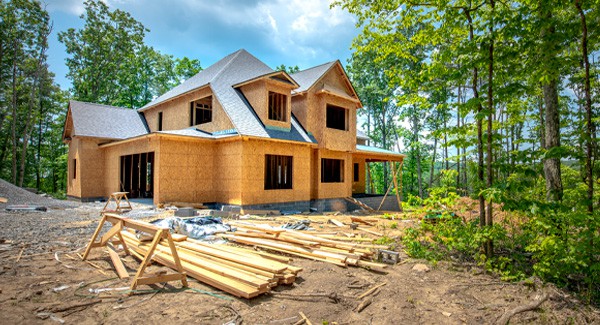 Last Updated on September 29, 2022
Allen Tate President/CEO Pat Riley offers advice for home buyers
As we move through the summer, inventory levels across North and South Carolina continue to be a challenge, and homes have appreciated close to 12 percent across much of the Carolinas.
In the July edition of Carolinas Market Update, Allen Tate Companies President and CEO Pat Riley takes a closer look at inventory concerns and what that means for buyers.
"New construction seems like the answer to the inventory shortage, but disrupted supply lines, labor, impact fees and homeowners who need to renovate are causing roadblocks," Riley said.
"Buying new construction is not for the faint of heart. Supply lines and labor are still damaged post-Covid, and then further disrupted by the number of homeowners renovating first and second homes," he said.
Developing land is taking longer and becoming more expensive every day. With increased housing demand and in-migration to the Carolinas, impact fees for roads, schools and infrastructure are not uncommon.
While builders today are building exactly what buyers desire (at a premium price), they are building half of the homes historically produced.
So, what's the solution for buyers who want new construction? Patience and professional service.
"The price of a new construction home does not change because you use an Allen Tate Realtor. With the representation of a Realtor, you'll have a professional by your side to smooth out the rough edges. You'll have someone to coordinate the sale of your existing home with moving into your new home. And you'll have guidance on when to lock in your interest rate," Riley said.
Advice for resale buyers ready to start their search?
"Inventory exists, as there are millions of homeowners who want to move, upgrade or downgrade. But they need to know where they are going in order to make their move," Riley said.
"When you are ready to sell, we will coach you on how to make your home memorable and price it right. And we'll do everything is our power to find your next residence – employ every tactic, lift every rock, and reach out to property owners occupying what you desire," he said.
"It is our job to find you the home you deserve – not wait for it to come to the marketplace."
Carolinas Market Update is targeted to consumers in the Charlotte, Triad, Research Triangle, High Country, and Upstate S.C. regions. It is produced every other month by the Allen Tate Companies and features information, statistics, trends, and predictions about the real estate market in North and South Carolina.
Visited 402 times, 1 visit(s) today