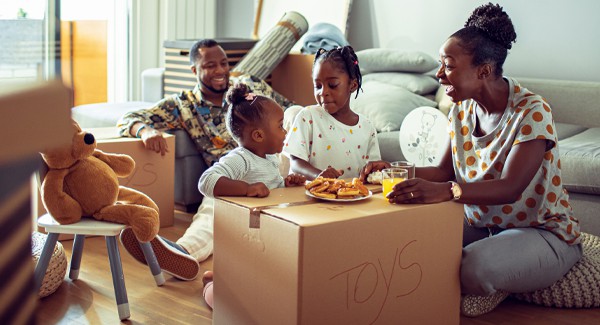 Last Updated on September 8, 2022
Whether you only recently took that great life leap and purchased your first home, or are an old pro, it never hurts to do a check to make sure are you being the best homeowner you can be. Follow these tips and you could prevent expensive problems and increase the value of your home throughout the years of your homeownership. And wouldn't that be awesome?
Home, awesome home
Even if you are a brand new homeowner, you've probably already come up against some maintenance issues. Maintaining your home could mean frequent and multiple trips to the big box stores for hand tools, power tools, appliances, lawn equipment and supplies, cleaning supplies, light bulbs—well—you name it. Start a list to keep from overbuying, try to consolidate your trips, and give everything its "place" once you get home, to stay organized and keep it all together when homeowner duty calls.
Regular maintenance honey-dos include:
Cleaning the gutters
Checking exposed wiring for wear or damage
Scheduling a furnace checkup twice a year to prevent expensive problems
Changing furnace filters
Checking caulking for decay
Checking the foundation for cracks or crumbling
Checking the roof for damage or overhanging limbs
And homeowner beware: Peeling paint or rotting siding can lead to water damage and mold growth—which are expensive to repair and remedy. Take care of it when you see it. This calls for a professional.
It's important to prioritize your home projects vs. maintenance. You're going to want to replace that old, inefficient HVAC before you replace the bedroom carpet (although you may have a debate in your house about which would be more fun, and I think we know the answer to that).
Don't try to save money by making improvements, repairs and going all DIY if you really are clueless. You wouldn't work on your car unless you knew what you were doing, so give your home the same consideration. For example, it's okay to try your hand at painting, but don't start wondering if you could use that exposed wire to install an overhead chandelier. Playing with electricity is not advisable.
Also, if your water and sewer pipes are past their prime (or approaching retirement age) it's a good idea to hire a professional to do an inspection and replace where needed.
So, ask for references, look online, and find the most awesome professionals available to do work you don't know how to do. There's no shame in it.
Money matters
As a homeowner, you no doubt budget money for monthly expenses. It's good to keep an emergency fund, too, for unexpected, necessary repairs not covered by insurance. A reserve fund helps ensure you can make payments in the unfortunate event of a layoff, illness, etc. Money and finance experts recommend building a reserve fund of three to six months of living expenses. You can use an emergency fund calculator to figure out how to make it happen.
(In the event of unexpected financial difficulty you can't cover, the best thing to do is go ahead and contact your lender for options and solutions.)
And, even though you want to make your home as awesome as possible, hold back on the massive spending spree you would need to do everything all at once. Think about buying furniture room by room instead of for the whole house at once. Keep in mind that you may really, really want a new kitchen, but if it's functional, it could be a good idea to get your financial house in order first if you have your doubts.
And at tax time, even if you normally do your returns yourself, hire an accountant to make sure you complete your return correctly at least for the first year as a homeowner, and maximize that refund. Home ownership significantly changes most people's tax situations and the deductions you can claim. Just getting your taxes professionally done for one year can give you a template to use in future years if you want to continue doing your taxes yourself.
Homeownership? Yeah, you got this. Chances are good you were already a pretty good homeowner, but hopefully these tips will keep you on the path of homeowner awesomeness.
Visited 26 times, 1 visit(s) today