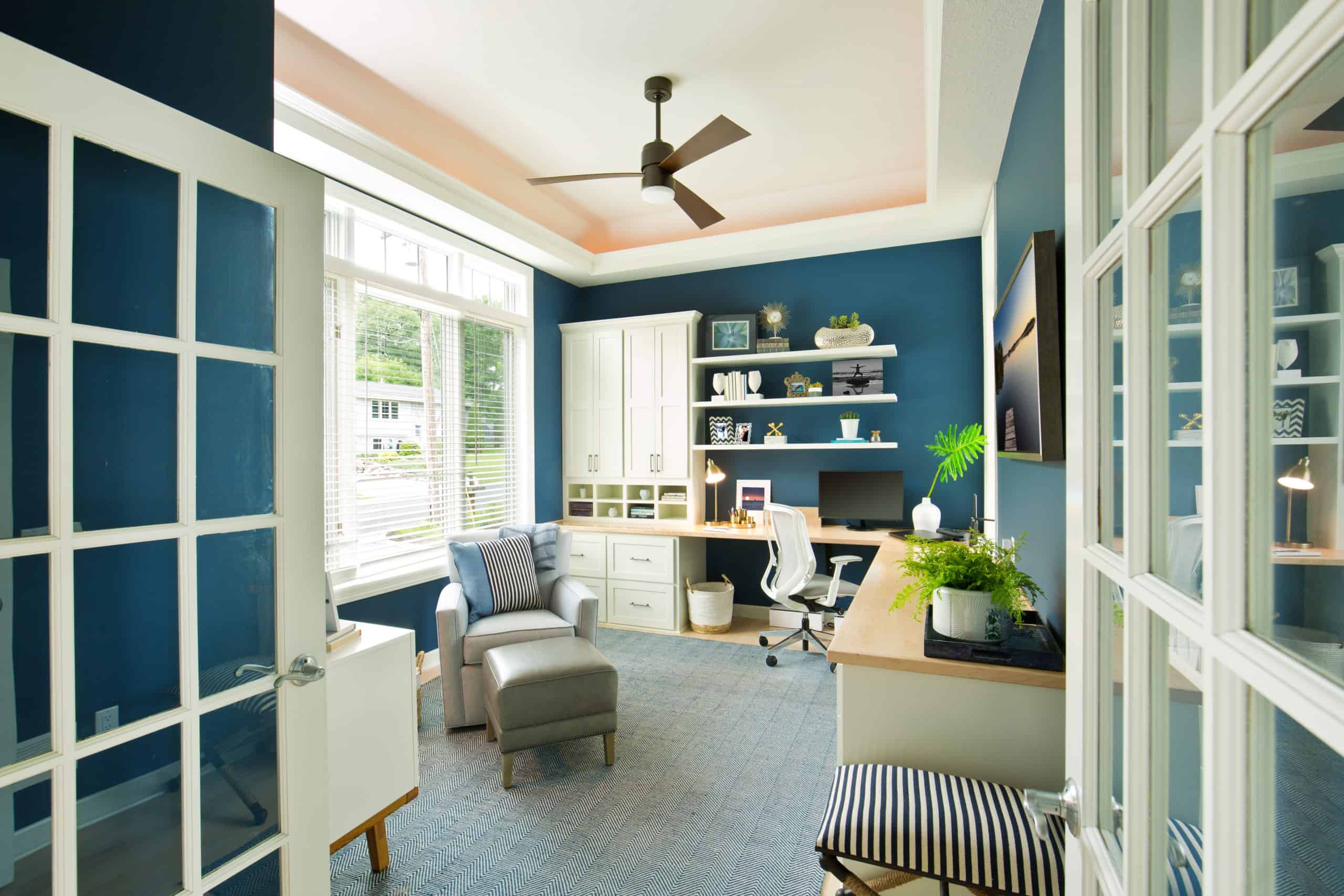 Last Updated on September 6, 2022
Home gyms, velvet couches, houseplants and more are all trending, according to a search insight report released by Houzz.
Thanks to this new data, here are the four emerging trends you can expect to see more of.
Dedicated activity spaces
For far too long the home office or gym has been crammed in a small corner of the living room or unused closet (cloffice, anyone?), and today's homeowners have had enough!
Today's buyers and homeowners alike are now desiring dedicated spaces for offices, gyms, art studios, wine cellars, and home theaters.
Old fabrics made new again
You know that gold velvet couch you sat on as a child at your grandmother's house? It's back! According to the survey, velvet is back in a big way. Expect to see velvet couches and arm chairs rise in popularity over the next few years.
Gold accents have been popular for a couple years now, and the survey expects those trends to continue, too. Champagne accents will also be big in the near future.
Flexible design
With a strong desire to add more functionality without dedicating more space, homeowners are increasingly adding items to their homes that serve dual purposes.
Murphy beds, daybeds, nesting side and coffee tables and TV armoire with pocket doors are all popular home decor items now and in the coming years.
Green with envy
With a strong desire to bring the outdoors in, green is going to be a huge color in 2022 and beyond. Following buyer trends, Sherwin Williams named it's 2022 Color of the Year, Evergreen Fog.
Expect homeowners to trade their white kitchen cabinets for moody green ones, and you can also expect to see green colored tile used throughout the home; especially in the bathroom.
Although we've seen the use of indoor plants rise over the last few years, the survey reveals that green accents through living plants will continue to be popular.
Related: Houseplants you couldn't kill even if you tried
Visited 1,909 times, 1 visit(s) today