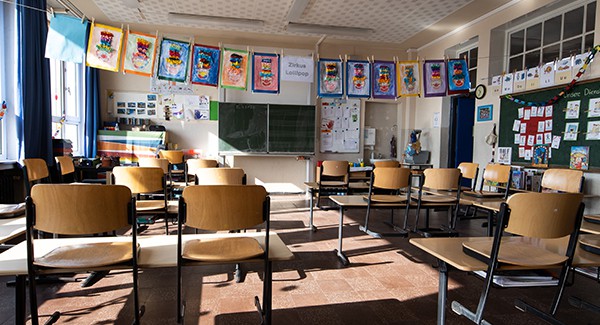 Last Updated on January 13, 2023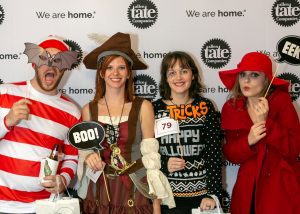 Allen Tate Realtors® in the Triangle recently raised more than $25,000 to benefit public education, as part of the company's 21th Annual FUNday event.
Every year, Allen Tate agents, employees and guests gather to raise money for local public education organizations. This year, four separate regional FUNday events took place through the company's footprint in North and South Carolina. To date, FUNday has raised more than $2.03 million for public education across the Carolinas (not including proceeds from 2018 events).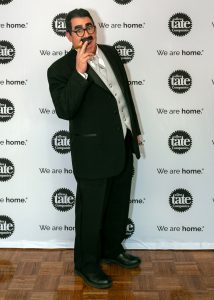 More than 150 people attended the Triangle event, The Spirit of Giving, a Halloween-themed gathering held October 25 at The Glenwood in Raleigh. Festivities included a Halloween costume contest, pumpkin decorating contest and buffet dinner.
"Jeanine Lind and I loved working together and bringing our agents, staff and sponsors together to raise money for such worthy organizations that make a difference in the lives of area children," said Teri Fountain, FUNday Triangle event chairperson. "Many people, including our valued sponsors, wore costumes and enjoyed some ghoulish fun."
Local education organizations that will benefit from Allen Tate FUNday dollars include the Poe Center for Health Education, WakeEd Partnership, Communities in Schools – Wake County and Durham County and The Boys and Girls Club of Durham and Orange County.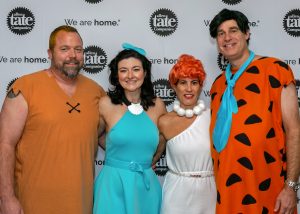 FUNday is made possible through the support of national, regional and local sponsors.
Monster-level sponsors included Capital City Law, Champagne Photography & Staging, Johnson Lexus, Newland Communities, Quantum Digital, Taylor Morrison, Terramor Homes and Westgate Automotive.
Sweets and Spells-level sponsors included 2-10 Home Buyers Warranty, Agri-Waste Technology, Antonelli Law, Arnette Law, Cutco, Hilldrup Moving & Storage, Kyle Santee Media, Legal Shield, Nest Egg, Piedmont Service Group, ReDefine Home Design, South Law Firm, Stanley Martin Homes, Steam Pro and Sterling Law Firm.
Ghost-level sponsors included Advantage, Mungo Homes, Raleigh Real Estate Law, Rite Rug Flooring and Specialized Refinishing Company.
Allen Tate is the Carolinas' largest real estate company with seven offices in the Triangle region – Apex, Cary-Searstone, Cary-Stonebridge, Chapel Hill/Durham, Raleigh-Falls of Neuse, Raleigh-Glenwood, and Wake Forest/Rolesville – and a total of 47 offices in North and South Carolina.
Visited 54 times, 1 visit(s) today