Last Updated on January 13, 2023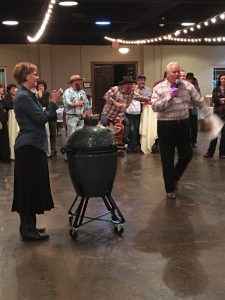 Allen Tate Realtors® in Upstate South Carolina recently raised more than $32,000 to benefit public education, as part of the company's 21h Annual FUNday event.
Every year, Allen Tate agents, employees and guests gather to raise money for local public education organizations. This year, four separate regional FUNday events will be held through the company's footprint in North and South Carolina. To date, FUNday has raised more than $2.03 million for public education across the Carolinas (not including proceeds from 2018 events).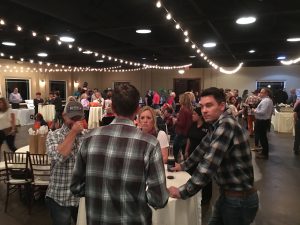 More than 180 people attended the Upstate event, Boot Scoot and Boogie, a Western-themed gathering held October 18 at the Sawmill at North Main in Greenville, S.C.
Festivities included line dancing, silent and live auctions, a diamond drop and gift card giveaway.
"It was a fun country Western event, with many people dressed in cowboy boots, flannel shirts and jeans," said Kelly Smith, FUNday Upstate event chairperson. "Our Upstate agents, staff and community all came together to make a difference. The Allen Tate brand truly represents community service and investment."
Local education organizations that will benefit from Allen Tate FUNday dollars include Greenville, Pickens, Spartanburg and Anderson school districts and Public Education Partners.
FUNday is made possible through the support of national, regional and local sponsors.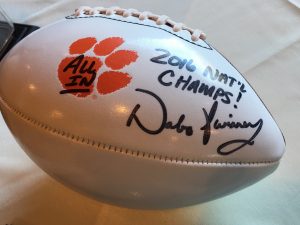 Doctorate level FUNday sponsors included Advantage Inspection, Closing Contractor, Essex Homes, Holliday Law Firm, Rite Rug Flooring and Quantum Digital.
Masters level sponsors included 2-10 Home Buyers Warranty, Apple Tree Inspections, Bell Carrington Price & Gregg, Breaux Callahan, Canon, Cutting Edge Gifts, Mungo Homes, Pillar to Post Home Inspectors, Telware and Tony DiPasquale Law Firm.
Bachelors level sponsors included Artisan Signs and Graphics, BKr Specialty Services, Blue Moon Estate Sales, Bryant Family Pest Solution, Carolina Fresh Farms, Carolina Real Estate Services, Carolina Realty Signs, Crawl Space Medic, Dan Ryan Homes, DR Horton, Elliott's Painting and Pressure Washing, Greenville Radon Specialist, Heckman Law Firm, Housemaster Home Inspections, Investment Inspections, Lanier Law Firm, Maddoux Matterport Technology, Sabal Homes, Salle Galloway Law Firm and Win Home Inspections.
Allen Tate is the Carolinas' largest real estate company with eight offices in the Upstate and total of 47 offices in North and South Carolina.
Visited 44 times, 1 visit(s) today