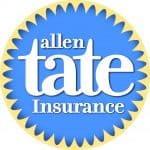 Last Updated on September 29, 2022
Allen Tate Insurance, a division of the Allen Tate Family of Companies, has named Andrew Matlock as growth and business analysis manager.
In this role, Matlock will recruit and train insurance agents and service staff; review agency processes; make recommendations for risk mitigation; and implement procedures to improve communication and insurance operations.
Matlock has more than 11 years of experience in insurance and risk management and has held positions as risk management advisor, branch claims representative, field claims representative, commercial underwriter and claims manager.
He holds a Bachelor of Science in Business Administration degree from the University of North Carolina-Charlotte, with a concentration in finance and management. His professional designations include Chartered Property Casualty Underwriter (CPCU), Associate in Claims (AIC), Associate in Insurance (AINS), and Legal Principles Claim Specialist (LPCS).
"Andrew brings exceptional people and analytical skills. He has a strong understanding of the insurance industry and best practices for growing our business and delivering improved service to Allen Tate customers. Our insurance agents, staff and clients will all benefit from Andrew's expertise," said Robin Price, president, Allen Tate Insurance.
A native of the Charlotte area, Matlock makes his home in Indian Trail, N.C. with his wife Kristian and daughters Kameron and Finley. He enjoys fly fishing, camping, spending time outdoors in the mountains and at the coast, and supporting his daughters' sports activities.
As the leading real estate company in the Carolinas, Allen Tate Companies offers Allen Tate Insurance Services, one of the fastest-growing insurance agencies in the nation. Allen Tate Insurance is a Trusted Choice® agency, representing the nation's top carriers for home, auto, life, commercial and personal insurance products. With spanning the Charlotte, Triad, Triangle, High Country and Highlands/Cashiers regions of North Carolina and the Upstate of South Carolina, Allen Tate Companies offers every service customers need to complete the real estate transaction. Visit https://insurance.allentate.com/ for more information.
Visited 187 times, 1 visit(s) today