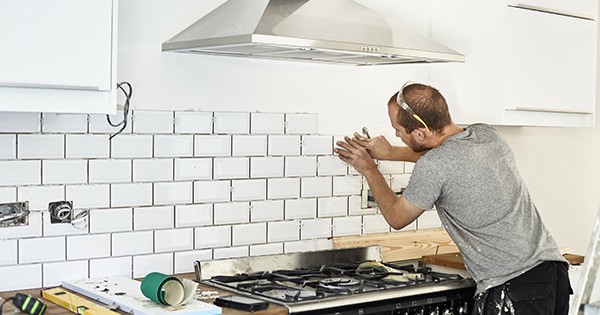 Last Updated on September 8, 2022
Sometimes you don't need to knock down walls or spend thousands of dollars to bring a home up-to-date. Oftentimes, it's bad paint choices, dated furniture and lack of ample light all coming together to create a space in desperate need of revitalization. Looking to freshen up your home or thinking about selling soon? Use these easy tricks to modernize your space in no time!
Change the paint
Many tones that stood out as all the rage in the 80s and 90s are still haunting us today. We're looking at you, yellow, beige and red. Instantly update your space for pennies when you use light, neutral colors that work well for any space. If you're stumped where to start, try Agreeable Gray, Repose Gray, Accessible Beige and even Decorator's White for a fresh new look.
Evaluate your furniture
Big, dark furniture can really date a space, making it feel cold and uninviting. Once you bring your walls to a neutral color, consider adding some light to your furniture pieces, as well. If it's not in the budget to replace dark furniture with lighter, more modern pieces, give your pieces a makeover by adding fresh neutral pillows.
You can even place a light slipcover over a dark piece of furniture to inexpensively update a dated sofa or loveseat.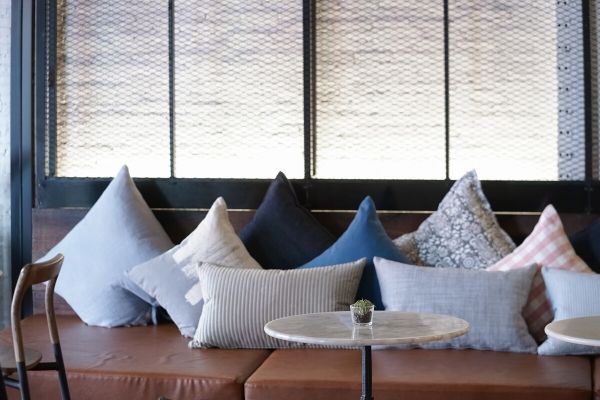 Add texture
Adding different design elements and furniture and decor with texture can help bring your space up-to-date. Try adding a textured jute rug, interesting throw pillows and three-dimensional wall decor. If you're feeling really trendy, try layering rugs– using a jute rug as your base and a smaller rug on top.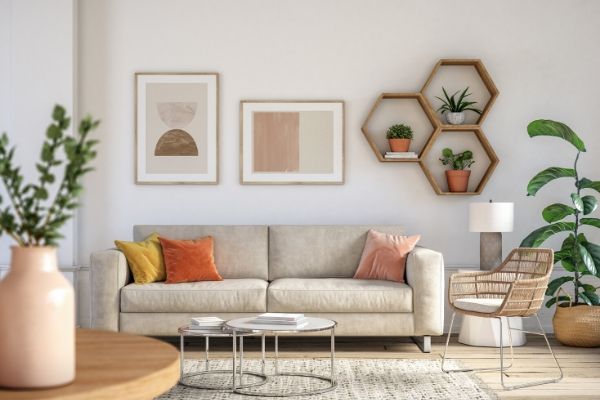 Don't be matchy-matchy
Interior designers have long been advocating for the practice of mixing and matching decor items to create a unique look. Gone are the days of dining room or sofa sets, in favor of curated pieces that look like they were hand -selected for a space. For example, your end tables can be a different material and look from your coffee table, all of your lamps don't need to be the same and your dining chairs definitely don't need to match your dining table.
View this post on Instagram
Add greenery or houseplants
You should have something green in every room! Try fiddle leaf trees or monstera to fill large spaces, and a spider plant or ponytail palm for coffee tables. If you don't have a green thumb, try plants that are virtually indestructible, like the snake plant or a hedgehog aloe.
Visited 2,986 times, 1 visit(s) today