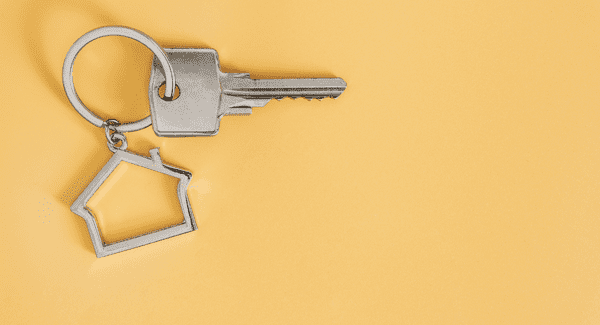 Last Updated on January 19, 2023
With mortgage interest rates at all time historic lows, an estimated 3 million people bought homes from March of 2020 through August of 2022, creating a housing frenzy.
Today, heavily influenced by inflation and higher interest rates, the market is vastly different than it was this time a year ago. Thinking of dipping your toes in the housing market soon? Here are 4 new realties about buying a home right now.
Home prices are cooling down
Driven by interest rates and inflation, home prices are cooling down.
In major markets in our area, home prices are up year over year, but down significantly from where they were at the height of the housing fury in May of 2022.
Recently released data shows us that the median listing price in Raleigh is $446,000, compared to $493,000 in May of 2022. In Charlotte, the median listing price in May of 2022 was $429,950, compared to $395,000 today. In Asheville, the median listing price was $564,850 in May of 2022, compared to $539,000 today. And in Greenville, the median list price was $354,601 in May of 2022, compared to $339,000 today.
Along with home prices cooling, new data hows us that the most recent home sales show 22% of homes sold above their final list price, which is down from 40% a year earlier, and the lowest level since March 2020.
You can ask for concessions
In the height of the pandemic housing craze, buyers wouldn't dare ask sellers for anything, but now, as the market cools and the tide shifts ever so slightly, thankfully for buyers, that is no longer the case.
Sellers no longer have all the power–A study released in January of 2023 shows that more than 2 out of 5 sellers made concessions for buyers in December 2022, a trend we predict to only increase. Concessions included money towards repairs, closing costs and/or mortgage-rate buy-downs.
Related reading: Requesting repairs after a home inspection: What's acceptable and what's not?
You have more time to make a decision
The latest data shows us homes are spending an average of 67 days on market nationally, up significantly from this time last year, where homes were spending an average of 56 days on market.
Locally, in Charlotte, the latest data shows homes are on the market for 60 days, which is up 55% over this time last year. Sellers are also becoming increasingly flexible on closing date, tipping the scales in favor of what works best for the buyer.
There is more inventory
Months supply of housing inventory is the best indicator for the type of market we're in, whether it's a buyers,' sellers,' or more balanced market. The latest regional data shows us that much of the Carolinas are still right under 3 months of inventory, while nationally, there's a bit more inventory with a 3.3 months supply available.
Five months of supply indicates a more balanced market, and while months supply of inventory around 3 indicates a sellers' market, there is considerable more inventory on the market today than this time last year.
The latest local data shows active listings are up 111% year over year in Charlotte, up 226% YOY in Raleigh, and up 52% YOY Greensboro.
Bottom line: The housing market is changing quickly these days, with trends and info growing stale fast. Make sure to align yourself with a Realtor who has the latest data in your area for the best chance of success in the 2023 housing market.
Visited 2,585 times, 1 visit(s) today