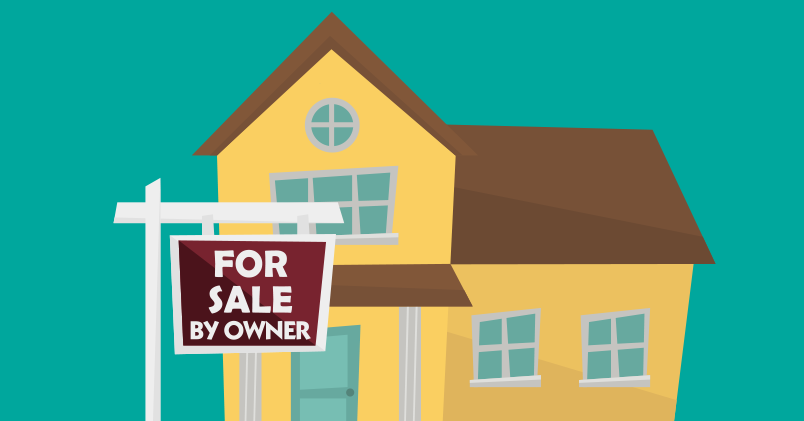 While some real estate markets are hot right now, others in the Carolinas are trending more toward normal. Whatever the circumstance where you live, it's overall a good time to sell, and you may be feeling so confident in the desirability of your home that you're considering sticking up a For Sale By Owner sign to see what happens. After all, you can just market your home yourself.
"Okay. Slow down there," says Phyllis Brookshire, Allen Tate Realtors® President. "I've been preaching for the last ten years that a real estate agent's value is way beyond marketing. It is especially crucial to have an agent from contract to closing, when things can and do go wrong, that the average homeowner will have no idea how to resolve. In a tight market, and with the popularity of online browsing, the marketing piece is only one small part of the story."
I asked her to spell out the risks of selling without a Realtor for us, and here are her top 5 things you risk when you sell without an agent.
1) You risk not really understanding your current market conditions.
An agent can take a trusted advisor position and guide you through the complexities of your particular market. All the data, stats and reports you see out there could be interpreted inaccurately if you aren't familiar with the entire landscape.
"You can't always take what you read and see and apply to your own house," Phyllis emphasizes. "Someone whose career it is to work in and understand the real estate market can give you insights that could be crucial in selling your home to your best advantage."
2) You risk not getting the best price for your home.
"No computer algorithm in the world can price your home, because a computer can't walk your into your home or property. It takes an actual person to walk in, see the fresh paint, cozy family room and other unique features to really assess your house. It takes a real person to walk your property, see how it is positioned in the neighborhood, as well as the beautiful landscaping you've added over the years," Phyllis tells me.
"And, if you do price it wrong to begin with, and then have to reduce, you may be keeping buyers away or have them wondering what is wrong with your house. That is not the selling position you want to be in."
And positioning is critical to getting the best price. Phyllis noted that a real estate professional will know the competition (other homes for sale that compare to yours), understand how to position your home among that competition, and how to make your home stand out and get sold for more, faster.
"That's because an experienced agent will show you how to put your house in the best light," Phyllis continued. "The tips and advice your agent will give you for staging, recommendations on improvements and curb appeal will uncover the potential of your home and help buyers see it."
"An agent will also understand your buyer pool, and will be able to tell you whether to show off that bonus room as a potential playroom or as a convenient home office to attract the most buyers looking at your home."
3) You risk getting negotiations all wrong.
You get the call. There's an offer on your house. Your stomach flutters (or maybe lurches a bit). It's exciting. And then you hear what it is. Maybe it's lower than you had hoped. Maybe it's higher but with a crazy fast closing date. It's just all so confusing!
But if you have an agent, you have an objective advisor who helps you stay focused. Someone who will help you keep your perspective.
"And, you'll have someone to keep you from getting lost in the emotions and the awkward position of having to deal directly with someone who wants to buy your house," Phyllis added.
"If you are selling your home yourself," she continued, your buyer likely would have an agent to represent their interests, while you'll be winging it.  During negotiations, you may find yourself stuck trying to negotiate with someone who is vastly more experienced than you in this particular instance. It's just hard to represent yourself, and in my opinion, not advisable."
4) You risk making a mistake on the paperwork.
Paperwork. Ugh. That's the reaction of most of us. But you know what? Not real estate agents. It's part of their job, and they do it well. And the paperwork now required when selling your home is not even a bit like updating your records at the doctor's office. State, federal and local laws require tons of it, done right, by law. From contract to closing documents, don't risk doing something wrong just because you don't know. Unfortunately, the law doesn't see that as a valid excuse.
"Especially important is your disclosure document," Phyllis reminds me. "If that is incorrect or incomplete you risk lawsuits or other legal ramifications."
When you are working with an agent, he or she acts as a safety net when it comes to correctly getting all the documents completed and delivered, in all the different directions necessary for smooth sailing, from contract to closing.
5) You risk the deal when something goes wrong.
If your attitude is "what could go wrong?" you could be in for a rude awakening. Unfortunately, selling your house actually is never about the smooth transaction. It's about what happens when things don't go as expected, or, just completely go wrong. After all, real people with real emotions and expectations are at both ends of the deal.
"An agent will have the experience and expertise to respond to all those things you didn't see coming. Your Realtor knows what to do if your house doesn't appraise, if there is an inspection issue, or if you, or your buyer need to change the closing date," Phyllis says. "An agent knows how to keep the selling process moving forward and get you to a successful closing."
That means if there is a challenge, your listing agent will likely be able to come up with a solution. And you don't have to sweat it. Sounds like a win win to me.
Another thing that will appeal to most of us is just knowing someone else shares the same goals when it comes to selling your house. We don't have to go it alone and risk not getting the outcome— whether it's to move down the street or across the country— we desire. Even if you've always prided yourself for being a bit of a risk-taker, you may want to take a breath on this one and let someone else carry the load, while you simply carry on.