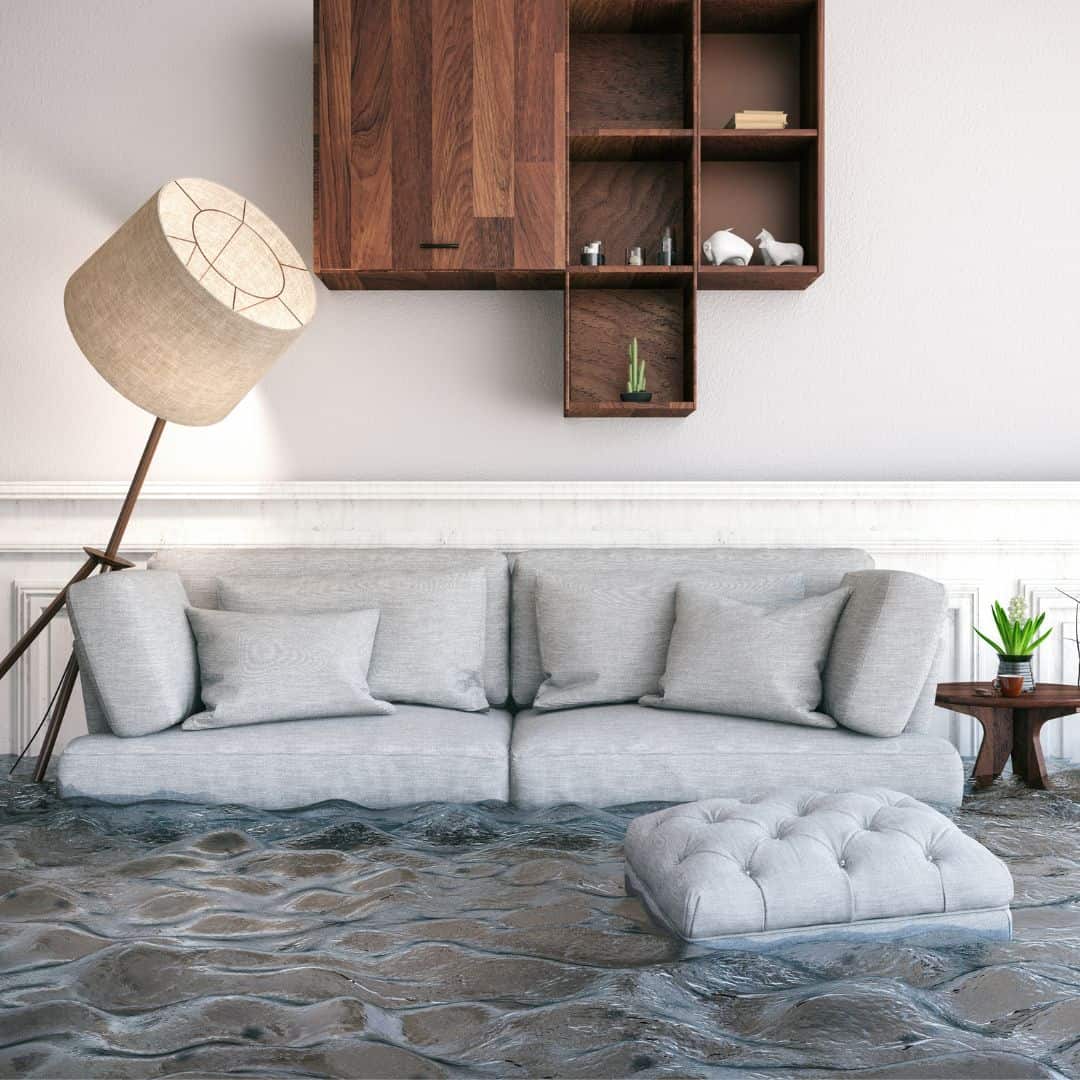 Last Updated on October 6, 2022
April showers bring … questions about homeowners' coverage?
"Well, yes," replied Robin Price, president of Allen Tate Insurance, when I caught up with her this week. With all the storms and downpours the season brings, I had some questions and concerns, just like any homeowner who has watched a Carolina blue sky suddenly turn dark and ominous.
Does regular homeowners insurance cover floods?
The first question was easy.
"The short answer is no," Robin said, adding "but some homeowners are at a greater risk than others."
Your insurance agent can help you determine if you are in a flood plain and need flood insurance. Robin says you can purchase up to $250,000 coverage on your dwelling and $100,000 on contents for less than $500 a year IF you are in a low-risk zone. For homes over $250,000, excess policies are also available.
What if there's a leak?
Perhaps the wind blew off your shingles, or worse, an entire section of the roof, and rain poured in for an hour. Or maybe last winter, your pipes froze and burst, while you were away. And it was water, water, everywhere.
What then? I asked and of course, Robin was happy to answer my questions about potential leak scenarios.
"There always seems to be confusion about when a leak is covered and when it is not. Mostly, it depends on where it was started and what caused it," she said.
In short, if the water damage was caused by rain when the wind blew shingles off your roof, or a tree branch broke a window, it's probably covered. Water damage from frozen pipes bursting is likely to be covered, but keep in mind, faulty workmanship is not. Damage caused by a leak over a long period of time is most often considered a maintenance issue—not sudden damage—and is probably not covered.
"You have to pay attention to the policy language," Robin said. "And again, the best bet is to make sure you understand your coverage before you need it. The best way to do that is review with your insurer at the time your policy is issued, when your policy renews, or now. Any time you think about it before it happens is the best time."
What about sewer or pipe-related issues?
Under most regular homeowners' coverage, if a sewer or drain back-up causes water damage in your home, it may not be covered or coverage may be limited. This exclusion is about "overflows" of water from sewers (like toilet bowls) and "backups" from drains (like floor drains and sinks). The good news is you can probably add a Back Up of Sewer or Drains endorsement to your policy.
"Okay, you had me at sewer,'" I tell Robin. "But how much extra is this going to cost me?"
As with anything, it depends on how much you want to buy, but in general, you can endorse for $5,000 to $20,000 in damage coverage. The endorsement provides coverage for damage due to back up through a sewer or drain or overflow or discharge of a sump pump. The coverage is also for water or waterborne material, providing coverage for damage caused by items floating in the water.
So where do I sign?
Seriously, check your homeowner's policy ASAP and if you don't have this endorsement or are unsure, immediately call your insurer. Well, that's what I'm doing. Nope. Not risking that.
How quickly can I get my claim paid?
The last thing you need when it's claim time is for your insurer to do a disappearing act.
"We advise everyone to insure with a financially sound company that will be able to pay your claim when the time comes. If you can't be sure about that, you can't be sure about any type of homeowner claim," Robin reminded me.
"A good insurance company will work quickly to get you back to your previous, livable situation."
If you have questions about what you've read here or about your homeowners coverage, Robin says to ask your trusted insurance advisor, or contact Allen Tate Insurance Services . They'll be happy to point you in the right direction.
Visited 57 times, 1 visit(s) today