Last Updated on June 9, 2023
In your home search, finding the right community is just as important as finding the right floor plan. Avoid jumping directly into searching beds and baths all over the region. Take the time to find the perfect community to match your priorities. Whether it's schools, amenities, green space, or proximity to health care, it's important to know all of your options.

With more than 100 communities in Western North Carolina from which to choose, it can be hard to know where to start your community search. The new home communities in this post represent some of the best locations in the region. Check them out below and discover your best community in which to Live Abundantly in WNC.
Baldwin Commons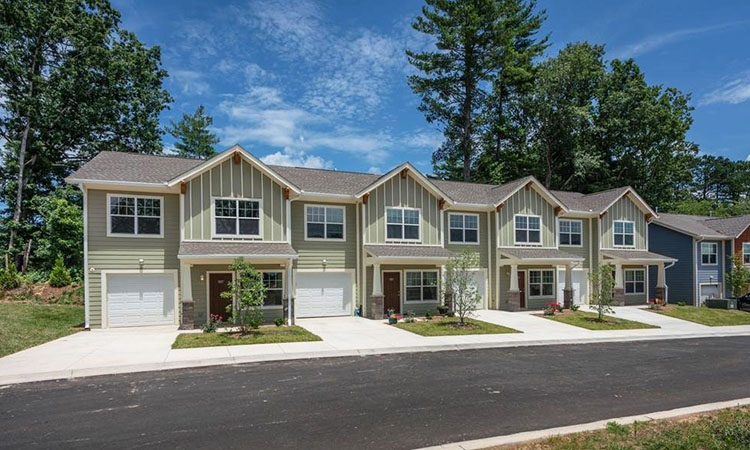 Welcome to Baldwin Commons, Arden's fantastic new townhouse community! Baldwin Commons will consist of 62 upscale townhouses constructed by an award-winning builder. You will feel right at home with ample greenspace, including a dog park and playground. Parking will also be abundant, and several homes will have great long-range mountain views. Best of all, Baldwin Commons is right in the heart of it all. Dining, shopping, entertainment, and the airport are only five minutes away. Don't miss the opportunity to personalize your home!

Find homes in Baldwin Commons.
145 Biltmore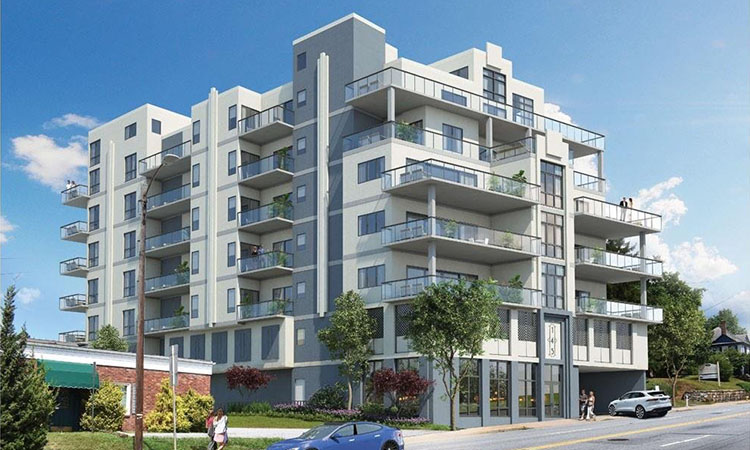 Completed in 2020, 145 Biltmore is a world-class, modern, Art Deco residence in the beautiful South Slope neighborhood of Downtown Asheville. Steps away from galleries, music, arts, shopping, dining, and nightlife, this property honors Asheville's architectural heritage with its stunning design and private outdoor living spaces. The building also features secure parking and access. Each unit comes with one deeded parking space and a storage unit.

Biltmore Lake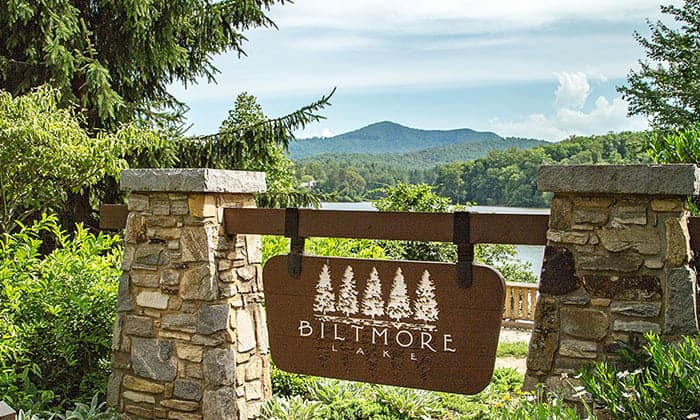 With 62 acres of shimmering mountain lake right in the neighborhood, it's easy to see why so many Biltmore Lake residents are content to stay home on the weekends. Life at Biltmore Lake can entail a variety of activities on the water, in the Clubhouse, or at one of the community's recreation centers. From enjoying the outdoors to social events, there truly is something for everyone within easy reach. And a short walk along a nearby trail can instantly transport you into all sorts of natural wonders, with a chance to share those discoveries with friends.

Champion Hills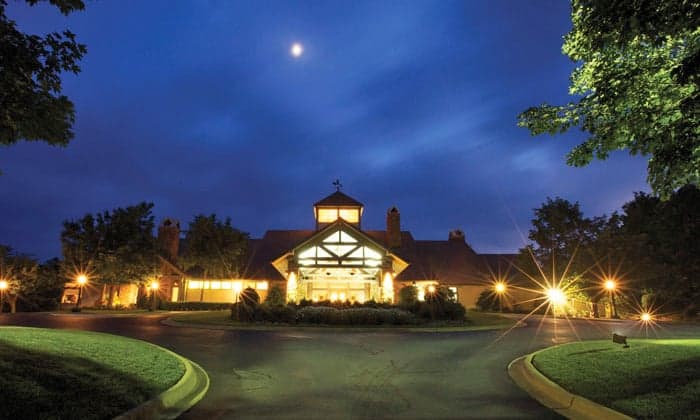 Gently carved from the Blue Ridge Mountains, Champion Hills was founded in 1988 by a small group of investors looking for an amazing golf experience in WNC. Tom Fazio was so inspired by the land that he joined the project as both designer and investor in 1989. Today, Champion Hills is a debt-free community and a premier country club that is entirely owned by its members. It is located just eight minutes from downtown Hendersonville and all the shopping, dining, microbreweries, medical care, and events that the town has to offer.

Grand Highlands at Bearwallow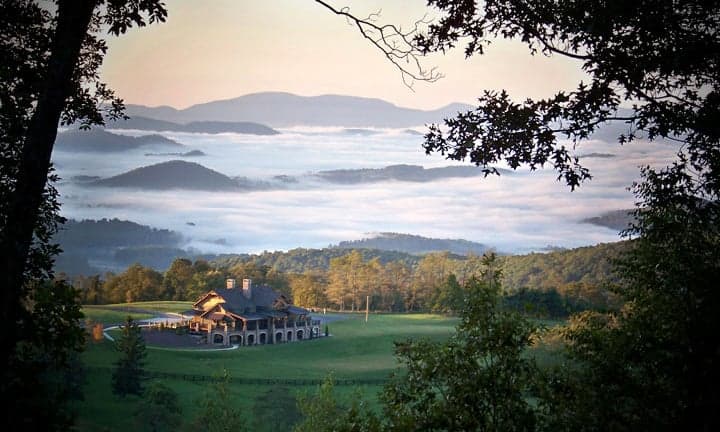 The community of Grand Highlands is just that—a place with a communal spirit shared by all the homeowners. A desire to own a home at the wondrous place. A yearning to embrace a lifestyle on one's own terms instead of living one mandated by others. A community that comes together in celebration, yet can also enjoy peace and solitude. Residents enjoy full access to a welcoming Grand Lodge with expansive verandas, as well as events (big and small) at the Community Barn.

Find homes in Grand Highlands at Bearwallow.
The Haywood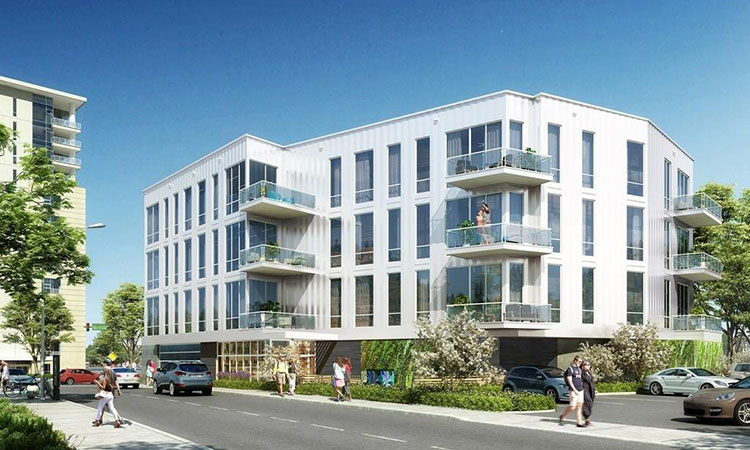 The Haywood is an 18-unit luxury condominium project in Downtown Asheville. The intimate development features high-end finishes, city and mountain views, unique amenities, and more. These are the perfect retreats for when you want to be close to the city center but still have privacy. Your walk from home will be only three minutes to the Thomas Wolfe Auditorium, two minutes to the Grove Arcade, or six minutes to Wall Street, Bouchon, and 5 Walnut Wine Bar. You literally have it all at your fingertips!

Padgett Place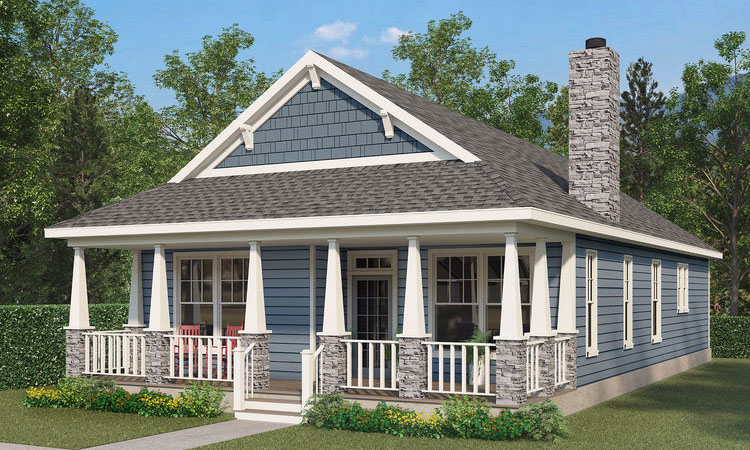 Enjoy the quintessential mountain lifestyle at Padgett Place, a neighborhood with 40+ exceptional, modern Craftsman homes. These thoughtfully designed homes with enchanting mountain views and bright, open floor plans are meant to be attractive and attainable to everyone in all life stages. The homes are crafted off-site in a controlled environment by specialized tradesmen using modern, quality construction methods.Located in the artists' enclave of Black Mountain, Padgett Place is well located to take advantage of all that nearby Asheville and surrounding communities have to offer.

The Preserve at Wolf Laurel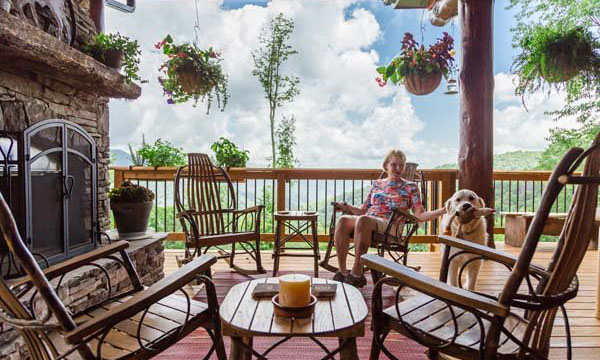 Welcome to The Preserve at Wolf Laurel, a mountain retreat located in the heart of the Blue Ridge. The Preserve is a private, gated community with elevations up to 4,800 feet, but ideally located just 30 miles from Asheville. The community's breathtaking views and sense of tranquility entrenched in nature are perfect for a primary residence or seasonal mountain retreat. Amenities include dining, golf, and a wellness center at the Wolf Laurel Country Club. Access to swimming, tennis, a community activity center, horseback riding, and skiing are available to residents. The Preserve is also a High-Speed Fiber Optic Conservation Community.

Find homes in The Preserve at Wolf Laurel.
The Ramble Biltmore Forest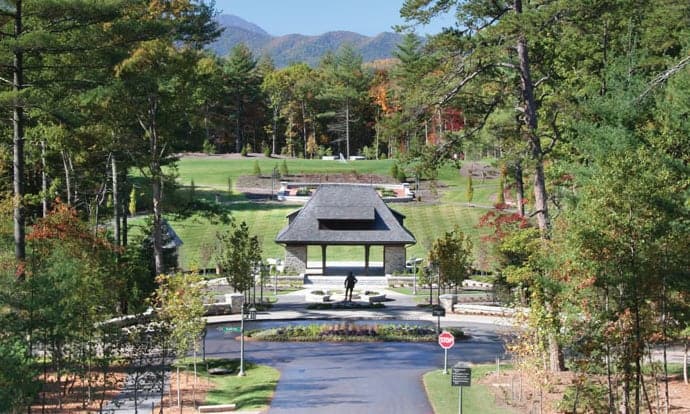 Come to a place where every detail still matters. Where the neighbors are as interesting as the places they call home. Come take a closer look at these handcrafted homes nestled in Asheville's most unique private luxury community. You'll have a hard time determining where the park stops and your home begins. You will be proud to come home the Ramble Biltmore Forest. The Ramble's location offers the best of both worlds, where you can enjoy the ease of convenience while living among 1,000 acres of preserved woodlands.

Find homes in the Ramble Biltmore Forest.
The Terrace at Reynolds Mountain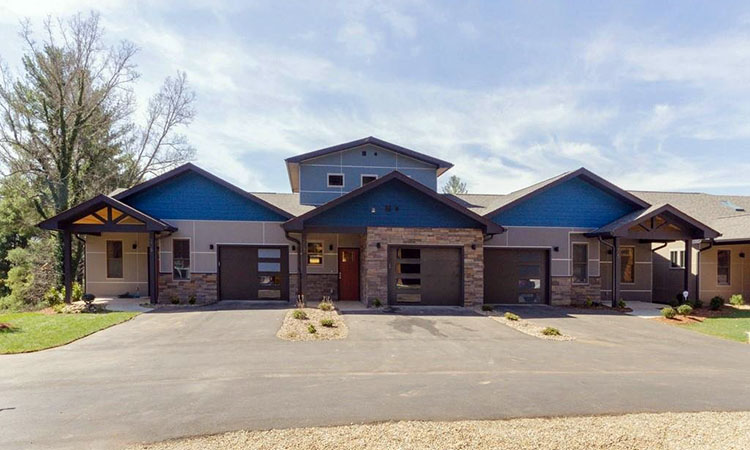 The Terrace offers the perfect blend of amenities, convenience, and outstanding value. Their modern villas are designed for an active, low-maintenance lifestyle and feature sustainable, smart architecture with a touch of modern elegance. Be part of a neighborhood with private streets and natural buffers that support native wildlife. And yet, enjoy easy access to the thriving urban scene of Asheville. With year-round mountain views and proximity to both city and mountain wilderness, the villas at The Terrace are created for you to live life, balanced.

Find homes in The Terrace at Reynolds Mountain.
The Village at Chunns Cove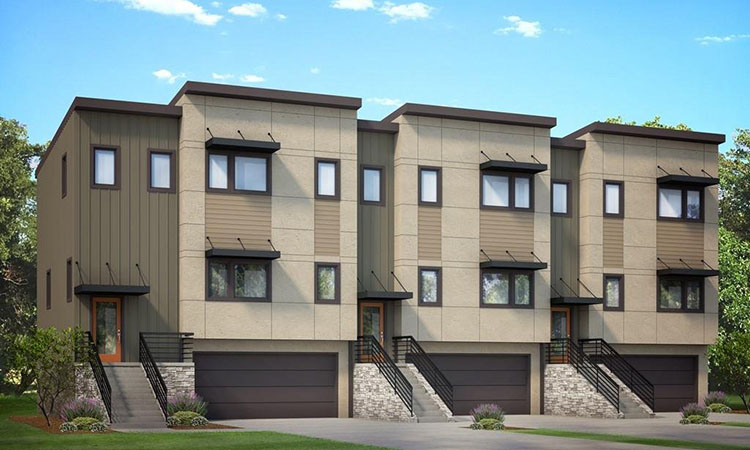 The Village at Chunns Cove offers luxury, urban-style living and convenience in a tranquil mountain setting. The community is surrounded by Town Mountain and Downtown Asheville to the west, Haw Creek to the east, and the Tunnel Road shopping corridor to the south. The area is well known for pastoral scenes and spacious residences, located just minutes from major local and retail shopping. Look no further for your next home!

Find homes in The Village at Chunns Cove.
All real estate is local. In order to make confident real estate decisions, we believe it is important for you to have timely and neighborhood-specific information. If you would like more information about living in one of WNC's abundant new home communities, our experts at Allen Tate/Beverly-Hanks are here to help. Contact us today to speak with an Allen Tate/Beverly-Hanks real estate agent about buying homes and land in Western North Carolina.

Visited 486 times, 1 visit(s) today