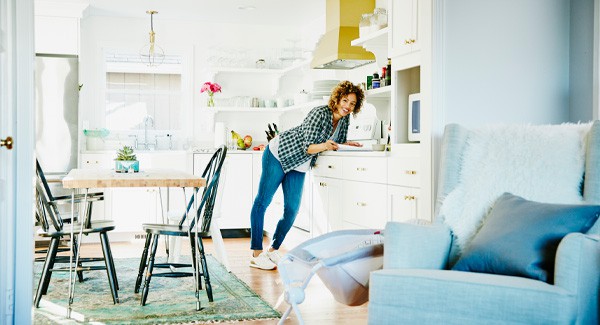 Last Updated on September 29, 2022
The home remodeling world has exploded over the last few years, with more and more homeowners apt to take on a renovation than ever before.
Though kitchens and bathrooms are still receiving the most attention, one surprising trend lately is the emphasis on more affordable kitchen renovations, focusing on upgrading worn out surfaces and materials, while improving the look and feel of the space.
Interested in a kitchen upgrade that doesn't break the bank? Here are the 5 most popular ways homeowners are retooling their space.
New door & drawer fronts
One of the easiest ways to save money in a minor kitchen remodel is to leave your existing cabinets in place but replace doors and drawer fronts with new shaker-style doors. Most homeowners are seeking out white kitchens and as a result, white cabinet doors and drawers remain the most popular choice in terms of cabinet colors.
Upgrade appliances
Ready for a change, homeowners updating their kitchen opt for energy-efficient appliances to enhance their kitchen's aesthetic. With most homeowners selecting stainless steel, experts recommend a middle-of-the-road approach when it comes to choosing how much to spend on appliances.
Adding a subway tile backsplash
If you've ever priced subway tile you know how affordable it is. Even with its affordable price-point, home design experts recommend subway tile time and time again, for both its classic appeal and budget-friendliness.
Replacing countertops
Upgrading worn out surfaces is high on the list of priorities for those planning their kitchen refresh, and with so many affordable countertop surfaces on the market today, homeowners can update their countertops without blowing the budget.
Laminate has come a long way since the 90s and can easily be mistaken for quartz or granite with the right countertop accessories. Butcher block, black leathered granite, quartz and quartzite are also popular options, with granite and butcher block appealing more to those with leaner budgets.
Replacing and adding lighting
Many dated kitchens are dimly lit, making an outdated room look even worse. Brightening up the space by installing recessed lighting can help to quickly freshen up a space. In addition to overhead lighting, many homeowners are adding personality and style for less by incorporating accenting lighting in the form of pendants or sconces.
How much does a minor kitchen upgrade cost?
In 2022, the average kitchen upgrade cost homeowners $28,279, with homeowners recouping about 71% of that cost when they sell. A minor kitchen upgrade is the third best home improvement project you can undertake in terms of ROI when it comes time to list your home on the market.
Keep reading: What's new for kitchen design in 2022
Visited 6,320 times, 1 visit(s) today