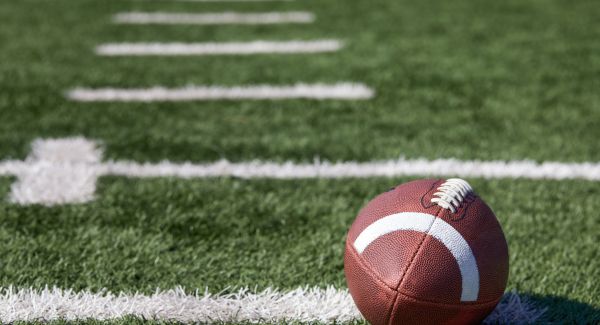 Last Updated on August 31, 2023
The new docuseries Quarterback gives viewers a look from inside the huddle. In the first episode, Peyton Manning, one of the greatest quarterbacks of all time, says:
"There's not a harder position in sports than being a quarterback. Every single play, you're the focus, and you have to know everyone else's job just as well as your own. You can't hear half the time; the weather's bad; you have a 300-pound lineman trying to kill you; and win or lose, you are going to be front and center."

The series is fascinating, and even someone who doesn't consider themselves a football fan can respect just how demanding a quarterback's job can be.
Mentally, the quarterback must master a complex playbook of unique formations and endless options, buried inside each player's route, that must react to what the defense does. Physically, the quarterback is responsible for executing each complex play with precision and within a microscopic window of time.The quarterback must also bear the weight of team leadership — representing the team in both good and bad times.
While there's no debate that football and real estate are two totally different things, there is a commonality. Just as the quarterback is called upon to lead his team with excellence, a highly skilled Realtor must lead their client to the closing table with skill, precision, and ease. 
During the home buying and selling process, a Realtor is an expert, guiding their clients. Effortlessly navigating the various forms, reports, disclosures, and other legal or financial documents, a knowledgeable Realtor is an asset in your corner.
And just as a quarterback's job extends well beyond the hash marks, Realtors must also know what's happening in the local market at all times and at all price points. Realtors must be expert negotiators, anticipating challenges and presenting solutions.
The process of buying or selling a home requires a dedicated quarterback and a cohesive team working together for a successful outcome, which is why we're incredibly proud to partner with many football organizations throughout the Carolinas, like Carolina Athletics, App State Athletics, and the Carolina Panthers. 
The Allen Tate parent company, Howard Hanna Real Estate, also embraces the power of sports partnerships within the company's 13-state footprint. Howard Hanna is the Official Real Estate Partner of the Cleveland Browns, the Exclusive Realtor of Pitt Athletics (University of Pittsburgh), a Proud Real Estate Sponsor of OSU Athletics (The Ohio State University), and an Official Real Estate Partner of ODU Athletics (Old Dominion University).
Wishing all of our athletic partners a safe, healthy, and prosperous season. Let's play some football!
Visited 355 times, 1 visit(s) today