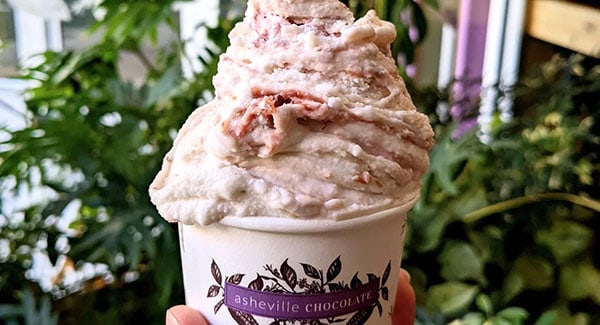 Last Updated on May 9, 2023
Enjoy one of this month's FREE local gifts from your Allen Tate/Beverly-Hanks Realtor®!
Asheville: Gelato or chocolate at Asheville Chocolate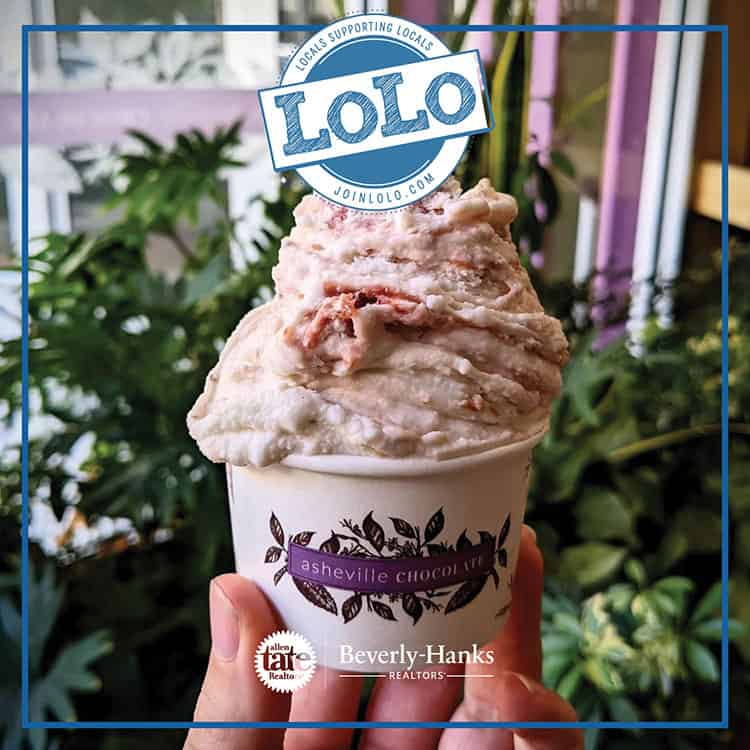 Great truffles start with great ingredients. Asheville Chocolate, located in the heart of downtown, combines farm-fresh cream from local Jersey cows with pure Belgian chocolate. Their six-step process creates handcrafted truffles that contrast a creamy center with a delicately crisp chocolate shell. Try their house-made gelato and one of about 30 different kinds of truffles, with ganache ranging from milk chocolate and dark chocolate to seasonal and more exotic flavors.
Indulge your sweet tooth like a local with three scoops of gelato or sorbetto or a chocolate bar. View the offer.
HOURS:
Sunday–Monday: 12:00–9:00 PM
Tuesday: CLOSED for classes
​​Wednesday–Thursday: 12:00–9:00 PM
​Friday: 12:00–10:00 PM
Saturday: 11:00 AM–10:00 PM
CONTACT:
25 Broadway Street, Asheville | (828) 505-8596 | avlchocolate.com
Brevard: A jar of something tasty at White Squirrel Shoppe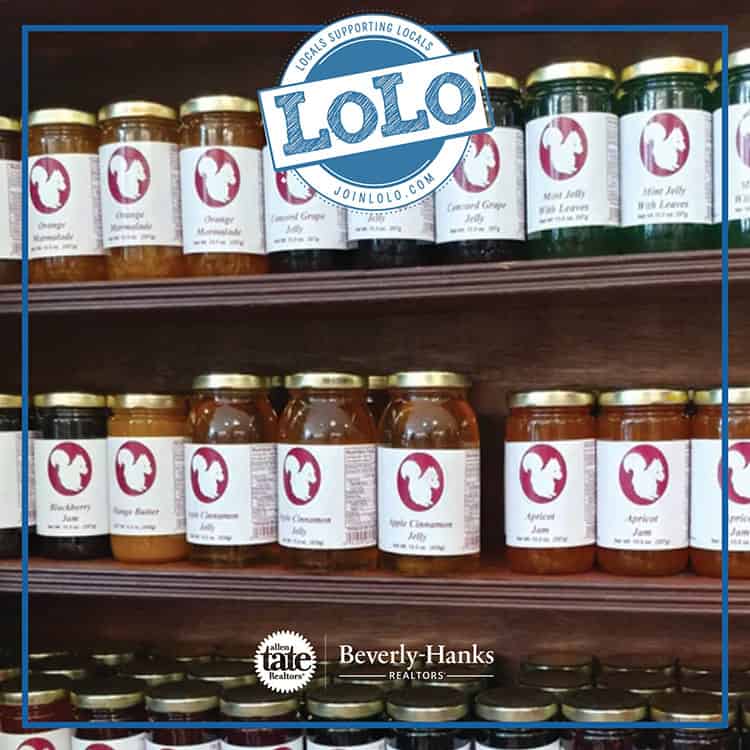 Looking for a few of the famed 1,600 white squirrels of Brevard? We found them! White Squirrel Shoppe is a souvenir boutique that pays homage to Brevard's iconic white squirrels. Housed in the historic McMinn Building on Main Street (built in 1899), their shop features local memorabilia, apparel, home decor, and other unique gifts you won't find anywhere else. They also carry a line of women's clothing and feature great garden and novelty items. Find something for everyone on your shopping list.
Add some local flavor to your table with your choice of any White Squirrel jam, jelly, preserve, or salsa. *Sizes may vary.* View the offer.
Monday–Thursday: 10:30 AM–5:30 PM
Friday–Saturday: 10:00 AM–6:00 PM
Sunday: 11:30 AM–5:00 PM
6 W Main Street, Brevard | (828) 877-3530 | whitesquirrelshoppe.com
Hendersonville: Coffee and a pastry at The Ugly Mug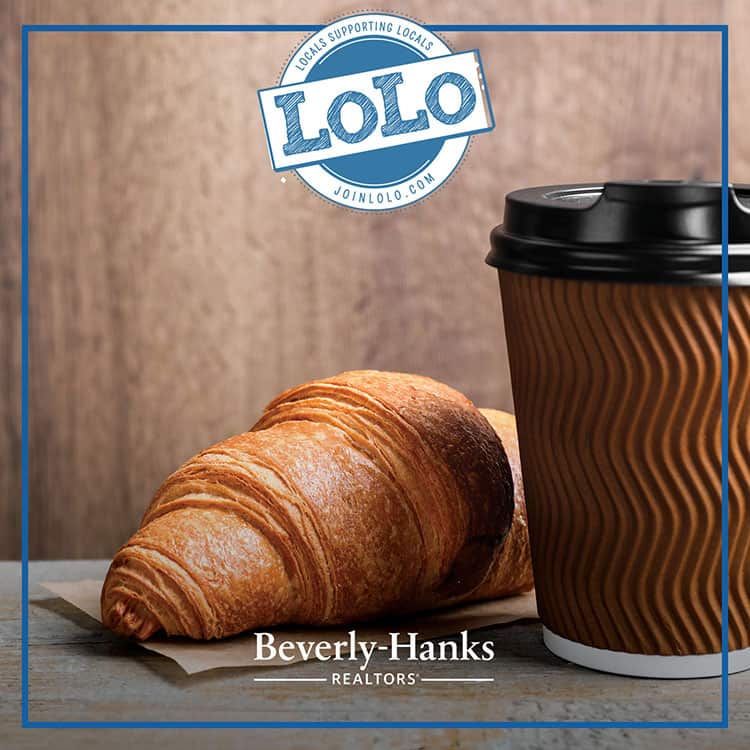 Looking for the most fantastic coffee and tea in the known universe? The Ugly Mug invites you to soothe your soul with their cozy sips. This local coffee shop fills your cup with an assortment of coffees and teas expertly prepared by their talented baristas. Try an assortment of espresso specialty drinks, coffees, and teas sure to jumpstart up your day. Find The Ugly Mug in Vogel Plaza on Asheville Highway.
Check out their welcoming cafe in Hendersonville, and enjoy your choice of any medium-sized specialty drink served with a sweet or savory pastry. View the offer. 
HOURS:
Monday–Friday: 6:30 AM–6:00 PM
Saturday–Sunday: 7:30 AM–5:00 PM
CONTACT:
2024 Asheville Highway, Hendersonville | (828) 693-9999 | facebook.com/theuglymugnc
Waynesville: A combo meal at Gigi's Restaurant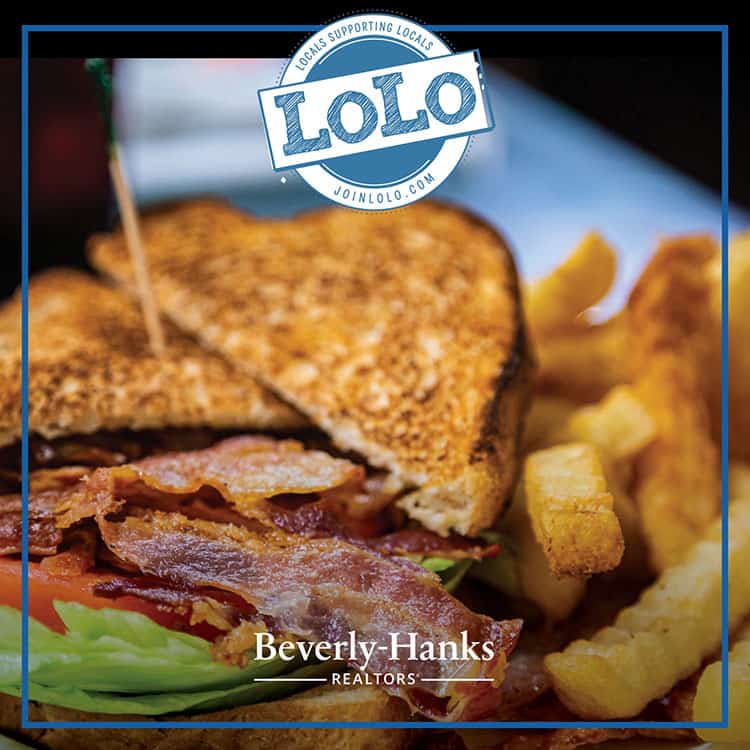 Gigi's Restaurant provides a quick and easy spot to grab a bite to eat in Waynesville, NC. This down-home restaurant features all-American fare like burgers and fries, cornbread and chili, and juicy all-beef hotdogs—all made fresh with your favorite toppings. Find them on Jonathan Creek Road, just off Interstate 40. And don't forget to ask about the daily special!
Enjoy a hot meal for lunch! Dine on your choice of any regular-sized combo meal served with fries and a drink. View the offer. 
HOURS:
Monday–Saturday: 11:00 AM–3:00 PM
Sunday: CLOSED
CONTACT:
4632 Jonathan Creek Road, Waynesville | (828) 926-6020 | facebook.com/yanktodo 
Are you new to LoLo?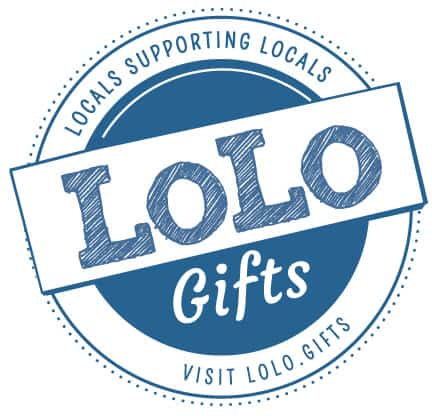 Here's the deal: Allen Tate/Beverly-Hanks partners each month with LoLo Gifts to send you cool products from independently owned businesses in the community. They are FREE to you, and the business gets paid, too.
Our Thank Local program is our way of introducing you to the many local businesses across the Western North Carolina region. Simply by being on your Allen Tate/Beverly-Hanks agent's email list, you'll receive exclusive LoLo offers from some of our favorite merchants, restaurants, nonprofits, and more. Check your email at the beginning of the month for a gift in your hometown.
Not on the Allen Tate/Beverly-Hanks email list? Ask your Allen Tate/Beverly-Hanks agent for more information, or sign up for exclusive local offers each month.
Visited 84 times, 1 visit(s) today