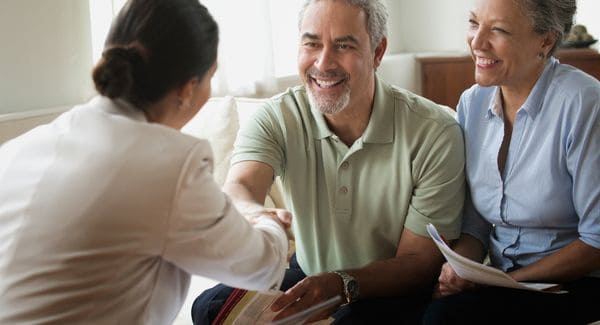 Last Updated on March 7, 2023
With most of the cold days of winter behind us, spring is finally on the way. So if you've been waiting for the spring housing market to arrive before listing your home, the time is now.
Whether it's time to downsize, upsize, go urban or suburban, here's everything you need to know about selling your home this spring.
Reasons to list your house this spring:
1. It's still a seller's market. A healthy market has 6 months of housing supply, and while the market is picking up in many areas, we're still seeing close to 3 months of inventory in most of the Carolinas.
2. Spring break! Out of town buyers looking to make that summer move often visit during spring break. Plus, when they're ready to relocate, most families prefer to find and buy in the spring with time to settle in over the summer while school's out. If you have school-age children, you probably want to do the same, so why not set the wheels in motion?
3. Some people may receive a tax refund in the spring, which means they've got more cash to put toward a down payment.
4. Framed in flowering shrubs and green grass, your outdoor living areas are inviting and beautiful. This time of year is likely the best time of year to show off your curb appeal and impress buyers. And when buyers are impressed, they'll pay more for your house and take less time to sign a contract.
5. We're forecasting a low supply of homes available for a wealth of buyers this spring in the Carolinas. That means your home may have very little competition in the market place. And, if priced correctly and in good condition, it will likely sell very quickly.  This spring's low inventory also makes multiple offers more common, helping drive up the price of your home, maximizing your investment and minimizing your days on the market.
How to create spring curb appeal
Capitalize on the the beauty of the season by spending some time bolstering your curb appeal with these 6 tips:
Add landscape lighting
If your home is on the market, don't forget that the "for sale" sign is outside 24/7. Landscape lighting can make your home shine even after the sun goes down by illuminating all it's best features and adding a warm, inviting glow to your front porch.
Shine light on your flower beds and blooming trees and on the walkway leading to your doorstep.
Add porch seating
Make sure buyers make it past the front door by dedicating enough attention and detail to your home's exterior. There's nothing quite like a rocking chair front porch, but even if you don't have this classic wrap-around luxury, you can still turn your porch into a welcoming and relaxing oasis.
Consider adding rattan or wicker chairs and a nice side table so potential buyers can imagine themselves sitting outside in the mornings with a cup of coffee.
Pressure wash
The first impression potential buyers will have of your home is their walk up the driveway. Make it a good one by pulling weeds out of the cracks and giving it a solid pressure wash. Driveways turn black and green slowly over time and you may not notice the gradual decline since you see it everyday.
You'll surprise yourself with how a little attention instantly transforms the whole front of your home! You can hire a professional company or even rent your own pressure washer for a DIY project.
Update shutters
Replacing or even just adding a fresh coat of paint to your shutters is a low-cost way to add curb appeal to your home. If you aren't ready to go for a bold and colorful color like green, opt for a more subtle shade like pale blue or light turquoise. You can also coordinate the color of your shutters with the rest of your porch decor, giving an intentional, yet classic look to the front of your home.
Mailbox makeover
Nothing gives away an outdated home more than a neglected mailbox. We've all seen them; the crooked ones with missing numbers, rusty nails and overgrown shrubbery. A mailbox makeover can be accomplished by simply updating your street numbers, adding a fresh coat of paint to the post and planting some flowers around the base.
If you don't want to worry about keeping up with the landscaping, add a hook and hang a plant basket.
Freshen up flower beds
Attractive landscaping can add up to 28% to your home's overall value. You don't have to hire a pricey landscaping company to boost your curb appeal— you can easily accomplish this task yourself by adding fresh soil and pine straw, potting seasonal flowers, and adding planters and window boxes.
Choose spring blooms like daffodil, tulips, and rhododendrons to line your entryway and welcome potential buyers.
Tips on selling your home in the spring
Consider a pre-inspection
Even though we are in a seller's market, your home needs to be in pristine condition if you want it to sell quickly. Consider going the extra mile complete a pre-inspection prior to listing.
Your Realtor can provide you with a recommendation for a good home inspector who will be able to zero in on potential pitfalls that could scare off buyers. Get ahead of the game by fixing any serious issues and feel confident that come closing time there won't be any red flags. A pre-inspection can possibly prevent any surprise repair expenses once you have a buyer.
Do some spring cleaning
Your Realtor should give you a good idea of how to declutter your home, but if you want to get a head start, go ahead and start taking inventory of the clutter in each room now. Some sellers even rent storage units to temporarily store clutter until their home is sold. Removing unnecessary clutter instantly makes your home look larger, too.
Don't forget about areas sellers often overlook during their decluttering binge like your backyard, garage, attic, laundry room and storage closets.
Resist the temptation to pick one room like the office to store unwanted clutter, as buyers will want to see how each and every space will function in a potential home.
Related: How to stage your living room to sell
Price your home to sell
Most buyers find it extremely hard to price their own home. After all, how can you assign a dollar figure to the place where you've created so many memories? And for this reason, it's best to push your feelings aside and let your Realtor call the shots on this one.
They'll use Comparative Market Analysis to assess the true value of your home relative to the market around it. Additionally, your Realtor will factor in your home's unique selling points and weaknesses to arrive at their final price point.
Related: 7 Inexpensive home staging items to wow potential buyers
Bring spring indoors
Open up the windows and let the fresh spring air inside! Potential home buyers want to smell a fresh, clean scent when they open your front door. Consider adding a few essential oil diffusers throughout the home. Use oils like citrus, lavender and grapefruit oils to bring those Spring aromas indoors.  Be careful to not go overboard by dousing your home with harsh-smelling cleaning chemicals.
Introduce elements of spring by adding vases of seasonal fresh flowers around the home. This simple addition will go a long way in showing that you're an attentive and conscientious homeowner.
Pay attention to your kitchen and bathroom
Kitchens and bathrooms sell homes. If it's not in the plan or budget to update these spaces, don't hesitate to make small cosmetic tweaks to freshen up the spaces.
A coat of fresh paint goes a long way to update an outdated vanity. You might also consider taking down the builder grade mirror over the vanity and replacing it with a more updated piece for an instant face lift. And don't forget to add some new white towels to your bathrooms, as well.
Refacing old cabinets in the kitchen is much cheaper than adding new ones. You can also refresh your back splash fairly inexpensively using stick on tiles, which can be done for a fraction of the cost of having real tile installed. Lastly, don't underestimate the value of completely clearing your counter tops off. Your kitchen will instantly look much bigger.
Find the right real estate agent
Your first step is to choose the right listing agent. You'll need someone who can leverage their expertise to get your house sold, and this is certainly no small feat.
During the listing appointment, the right agent should present you with a full marketing plan as to how they plan on successfully selling your home in a timely manner and for the right price. You'll also want someone who can accurately price your home, provide home staging tips, and effectively negotiate with buyers when the time comes.
And just as importantly, your agent will advise you once a buyer is under contract to buy your home to make sure you get to the closing table. Make sure you feel comfortable with your agent; sometimes you may need to interview more than one agent to find the right fit for you.
Related reading:
14 items you shouldn't renovate before you sell
The best paint colors to sell your home
Visited 2,081 times, 1 visit(s) today