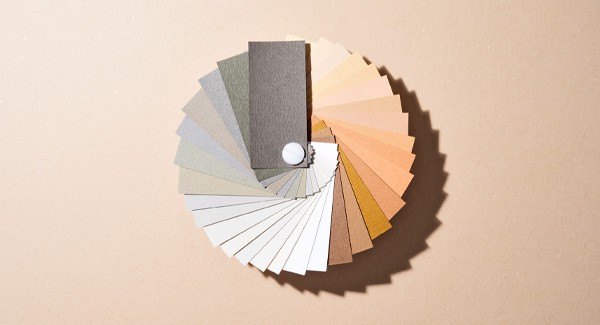 Last Updated on August 25, 2022
Staging your home to sell quickly includes update your spaces with trending or timeless paint colors that will appeal to most buyers.
While gray walls have been in for nearly a decade, the tide is shifting to warm neutrals like soft white, cream and even beige! Listing your home soon or just ready for a change of color? Here are our favorite hard-working paint colors.
White Dove
White walls have been in for a couple years, but instead of stark white that can instantly go cold, opt for a soft off-white like White Dove. White Dove also works really well with many of the popular shades of quartz, and would look great on cabinets.
Pale Oak
Once an overlooked color has now been pushed to the forefront as homeowners grow tired of the cool gray walls, Pale Oak is a warm middle ground. Warmer than gray but cooler than beige, Pale Oak is actually a taupey-greige that works beautiful to soften a space.
Manchester Tan
Many of us have kitchens that were erected during the brown trend, and as a result, we're left scratching our head wondering how to update our kitchens without breaking the bank. Enter Manchester Tan.
Technically speaking, Manchester Tan is a beige that has very neutral undertones and works really well with a lot of the dark brown granites that are still in kitchens today.
Hale Navy
Give your home office a dramatic facelift when you opt for a ultra-saturated hue like Hale Navy. With more and more homeowners looking for a dedicated work space, give your home office some extra love when you freshen up the space with a bold hue.
Hale Navy is a very deep navy blue with charcoal undertones, making it a perfect paint color for an office.
Tate Olive
Green is in big time this year, gracing offices, kitchens and even exteriors. Take a nod from the 2022 paint color trends and give green a try. We like Benjamin Moore's Tate Olive for a good, middle-of-the road muted green.
Visited 481 times, 1 visit(s) today