Last Updated on June 2, 2023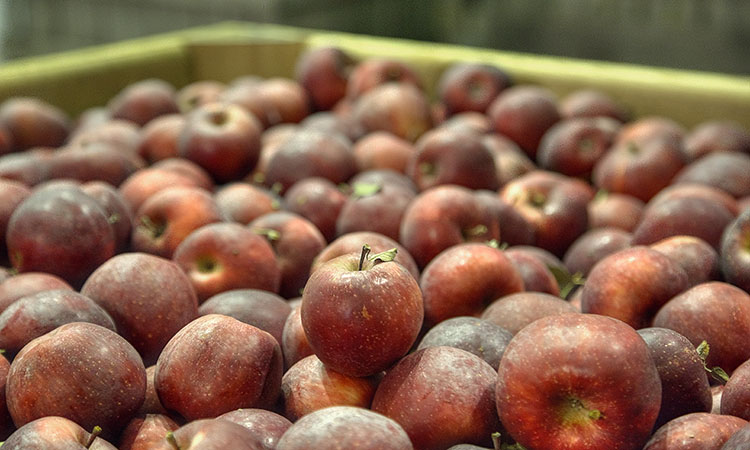 Here in Western North Carolina, we're known for summers cooled by our higher elevations and winters tempered by our position in the South. Spring blooms in pinks and golds, and fall is famous for maple reds and poplar yellows. In short, there's a very good reason why we're called the Land of Four Seasons.

Our rich four seasons make it easy to Live Abundantly in WNC and especially in Haywood County. Local businesses take advantage of our temperate climate, framing themselves around opportunities present during each rich climatic period. Here are four of the most fun seasonal businesses in and around Waynesville, NC.

Fall: Barber Orchards Fruitstand
Nothing better complements the smells and colors of fall than the taste of fresh apple cider. Nearby Henderson County is well known for its abundance of apple orchards, but Haywood County has its fair share, too. Barber Orchards Fruitstand is open annually from August 1 through Christmas Eve. Drop by and you'll find a bevy of fresh fruits and veggies, baked goods, and apple cider (of course!). Find your favorite apple varieties, from Red Delicious and Granny Smith to Evercrisp and Arkansas Black.

2855 Old Balsam Road, Waynesville | (828) 456-3598 | facebook.com/BarberOrchardFruitstand

Winter: Boyd Mountain Christmas Tree Farm
There are several Christmas tree farms in Haywood County, but Boyd Mountain is one of our favorites. This "choose and cut" farm has great mountain views and is an easy drive from anywhere in WNC. Don't have four-wheel drive? No problem! Boyd Mountain has easy paved access, lots of parking, restrooms, and handicap facilities. (Due to COVID restrictions, no free refreshments will be available in 2020.) Check their website to see what dates Santa will be visiting.

445 Boyd Farm Road, Waynesville | (828) 926-8888 | boydmountainchristmastreefarm.com

Spring: Grass Root Garden
Haywood County is a land of rolling hills, mountain peaks, and quiet creeks. Grass Root Gardens, an independent garden center, helps you complement the natural beauty of the mountains with unique and unusual perennials, evergreens, and shrubs. When you visit, take your time walking through the gardens and greenhouses. Take in the tapestry of light, colors, and textures surrounding you. Grass Root Garden offers much that's not available at the "big box" stores.

1368 Dellwood Road, Waynesville | (828) 926-0925 | grgcompany.com

Summer: Dillsboro River Company
Rivers are an essential component of our region's lifestyle. Whether you enjoy fishing, paddle sports, or just quietly walking through greenspaces alongside the banks, there's a river out there waiting for you. Just a short drive from Waynesville, Dillsboro River Company offers guided rafting trips and river tubing along the Class I & II rapids of the Tuckasegee River. The Tuckasegee is the ideal river for first-time rafters and tubers, families with young children, and those who want more of a relaxing river trip.

18 Macktown Road, Sylva | (828) 507-2428 | northcarolinarafting.com

Make Waynesville, NC your four-season home!
There are more than just seasonal businesses in Waynesville, NC. The town's proximity to Asheville offers residents the best amenities of a larger city while still holding on to its small-town atmosphere. From outdoor adventures to cozy spots downtown, Waynesville welcomes people from many different backgrounds to visit and stay for life.

Does that sound like the perfect lifestyle for you? Find a four-season home in Waynesville now!

Visited 20 times, 1 visit(s) today