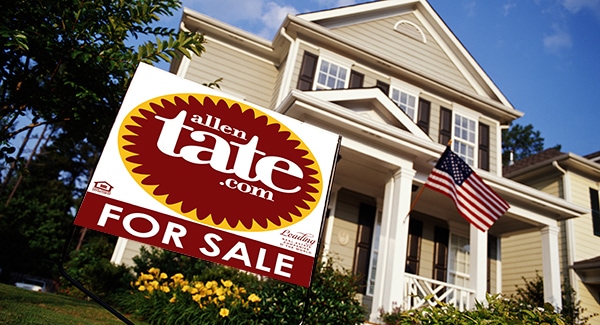 Last Updated on November 10, 2022
Former independent competitors come together with aligned values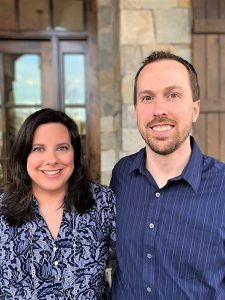 Allen Tate Realtors® announced today that it has acquired Realty One, an independent residential brokerage firm based in Winston-Salem, N.C. serving the greater Triad area.
With this announcement, Allen Tate will operate eight local branch offices throughout the Triad region, including three in Winston-Salem. The 62-year-old company, a market leader in the Triad since 2002, operates a total of 47 local offices spanning the Charlotte, Triad, Research Triangle and High Country regions of North Carolina and the Upstate of South Carolina. Allen Tate is the Carolinas' leading real estate company, with 21,190 closed transactions and $5.75 billion in closed sales volume in 2018.
Established in 2010, Realty One is an independent, family-owned residential real estate company with more than 65 experienced real estate agents serving clients throughout Forsyth, Guilford, Davidson, Davie, Stokes, Surry and Yadkin counties. In 2018, Realty One closed 516 transactions totaling $93 million in closed sales volume.
Eric Munger, owner and broker-in-charge of Realty One, will join the Allen Tate Winston-Salem leadership team, along with branch leaders Angela Kalamaras and Holly Lindsey.
A lifelong resident of the Triad, Munger earned his real estate license in 1999 and began working in real estate full-time in 2005. Along with his wife Jessica, he started Realty One as a virtual agency in 2010, moving to the company's first brick-and-mortar office in 2015 and its current location on Vest Mill Road in Winston-Salem in 2017.
"Very rarely in a marketplace can two cultures come together as one when they were previously competitors. Eric has established so much in such a short time. We have admired each other from afar and up close, and together, we will provide the very, very best to our clients and the community at large. So proud to become one," said Pat Riley, president and CEO of the Allen Tate Companies.
"Allen Tate aligns with who we are. We've built our business caring about our agents, our clients and our community. We value both identity as individuals and collaboration as a team. And like Allen Tate, we believe that homeownership is a lifelong journey and relationship," Munger said.
"When we first talked with Allen Tate, we saw the opportunity to take what we had built and become part of something bigger. Allen Tate has the tools, technology and resources, as well as the independent, personal brand and standards that we have always valued," Munger said.
"Eric will be a respected addition to the Allen Tate Leadership team. He is committed to helping agents grow, providing clients with exemplary service and giving back to the local community. We are excited to welcome him," said Phyllis Brookshire, president, Allen Tate Realtors.
The Mungers and Realty One have supported community organizations including Second Harvest Food Bank, Habitat for Humanity, Cancer Services of Davidson County and H.O.P.E. of Winston-Salem, which provides weekend meals to children. They make their home in the Ardmore community of Winston-Salem and have one son.
In September 2018, Allen Tate Realtors joined forces with Howard Hanna Real Estate, the third largest real estate company in the United States and the largest home seller in Pennsylvania, Ohio and New York. This partnership created the #1 privately owned real estate company in the nation, with more than 11,000 agents and employees in more than 300 offices in 10 states.
This acquisition is the second since the partnership of Allen Tate and Howard Hanna, which has given Allen Tate substantial traction and scale in the competitive real estate industry. Last month, Allen Tate announced the acquisition of Blowing Rock Investment Properties, marking the firm's entry into the N.C. High Country region. Allen Tate is talking with additional brokers throughout the Southeast and expects continued growth through acquisitions.
The Allen Tate Winston-Salem Vest Mill Road office is located at 3720 Vest Mill Road in Winston-Salem. To contact an agent, call 336-283-0983.
Visited 260 times, 1 visit(s) today