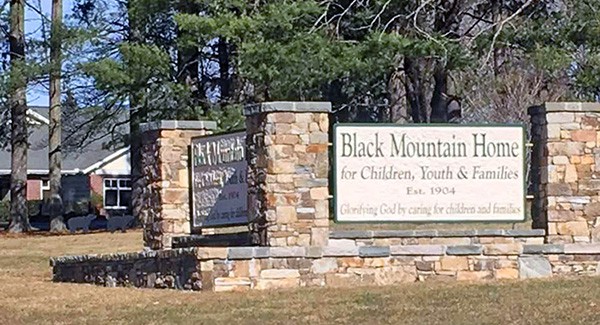 Last Updated on April 25, 2023
At Allen Tate/Beverly-Hanks, we believe that every person in our community should have the opportunity and means to Live Abundantly in WNC. For many children across our region, that choice is out of their hands. But in Black Mountain, NC, more than 100 children discover a safe home every year thanks to Black Mountain Home for Children, Youth, and Families.
What is the Black Mountain Home for Children, Youth, and Families?
Black Mountain Home for Children, Youth, and Families serves children from birth through college graduation who have been abused, abandoned, or neglected. Black Mountain Home was founded by Presbyterian minister Robert Perry Smith in 1904 as Mountain Orphanage. At the time, its ministry involved taking in children across Appalachia whose parents had died or disappeared. Today, the ministry serves children and youth through family foster care, residential care, transitional living, and independent living.
The staff at Black Mountain Home view their children as being "at promise" rather than "at risk." This view informs their work to help each child fulfill that promise. In addition to house parents, staff includes:
An education coordinator to help youth do their best in school.
A recreation coordinator to keep the children active and positively engaged.
Social workers who oversee case plans and make sure children receive the help they need.
Support staff who keep the office running, the campus tidy, and the bills paid.
Youth speak out at the Open Forum
Each year, Black Mountain Home's youth nominate a few peers to share their thoughts about the ministry with staff, volunteers, and the public. Speakers will share their favorite things about the home, as well as offer suggestions for future improvements. This event gives the youth a wonderful opportunity to build their voice and show off their poise and thoughtful ideas about the ministry.
This year's Open Forum will be held on February 1, 2018 from 4:30–6:00pm.
Get more by giving back
Allen Tate/Beverly-Hanks is immeasurably proud of our agents and staff for their regular involvement in strengthening the community through service and financial support. We encourage you to get involved, too.
Interested in becoming a foster parent? Foster parents play a very important role in supplementing and supporting the birth parents of children in the foster care system, rather than serving as substitute parents. Black Mountain Home is specifically recruiting families and individuals who are interested in fostering all age groups and are willing to work with sibling groups.
Support local youth now and in the future by giving of your time and money to an organization like Black Mountain Home for Children, Youth, and Families that means something to you. Reach out to Black Mountain Home or contact your Allen Tate/Beverly-Hanks agent to learn about local nonprofits in your community.
Black Mountain Home for Children, Youth, and Families
80 Lake Eden Road, Black Mountain
(828) 686-3451
Visited 28 times, 1 visit(s) today