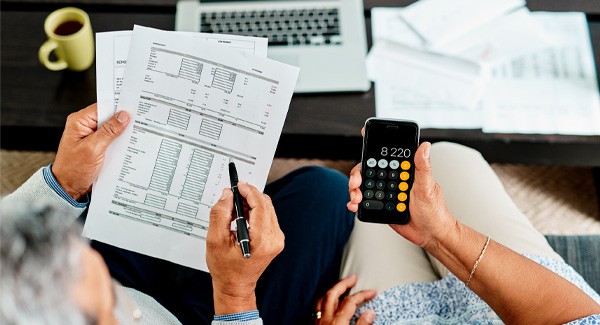 Last Updated on September 6, 2022
The year 2021 was challenging for buyers and sellers–low inventory and increasing demand drove home sales up and up. Nationally, the housing market is expected to cool just a bit, as more sellers plan to enter the scene.
More locally, our large metro areas in the Carolinas will continue to see a strong demand for housing–meaning homes that are priced competitively will still face multiple offers and go quickly.
Nationally and locally, rents are on the rise–outpacing home prices, so there's never been a better time to buy, even with mortgage prices expected to slightly climb.
Even if you've never bought a home before, it's entirely possible to buy in this economic climate, you just have to be smart– and that's where we come in. Here's our complete guide to buying a home in 2022.
Here's every step you'll need to take to successfully buy a home in 2022:
Step 1: Review your credit score
Unless you're paying all cash for your new home, mortgage lenders will want to see a copy of your credit report.
Why?
Because your credit report is a pretty clear indicator of how responsible you are with money, and since you'll likely be borrowing a large chuck of money from your lender, they'll want to make sure you have the means to pay your mortgage each month.
If you've never looked at your credit report before, it's a good idea to view your score before you start on your home search. Often times your credit report is tied to the terms of your loan agreement, so it stands to reason that borrowers with lower credit scores have less than favorable terms than borrowers with higher scores.
If your credit score leaves something to be desired, don't panic!
Set up a call to talk with your lender about your score and how it might affect your loan options. You might be surprised at what you can qualify for based on your credit, so don't dismiss bad credit before talking with your lender.
If your lender advises you to work on repairing your credit for a few months, get to work and start by pulling your free credit report.
After you've completed the necessary steps to view your score, take the time to make sure all information is correct. Now is the time to clean up any discrepancies found on your report.
If you aren't pleased with your score, work on improving the following items that help to positively affect your score:
Make payments on time, every time

Pay down debt

Don't close any cards

Don't open any unnecessary accounts
Step 2: Figure out how much can you afford
If pulling your credit report doesn't give you reason to pause your home search process, the next logical step would be to figure out how much you can afford.
Avid budgeters will likely already know how much they can afford, but if you've never designed a budget that works for your financial goals, now's the time to do so.
Buying a house is a wonderful experience, but it's also something that needs to be carefully planned out to make sure it fits comfortably within your budget.
Use a mortgage calculator to factor in your monthly mortgage payment, PMI (principal mortgage interest will be required if you are putting less than 20% down), taxes, and homeowner's insurance. Don't forget about HOA dues, too.
Lenders typically like to see borrowers keep their monthly mortgage amount (including PMI, taxes and insurance) to about 33% of your gross monthly income (income before taxes).
Likewise, it's a good idea to keep your total debts— including your monthly mortgage payments and all applicable taxes and insurance— at or around 45% of your gross monthly income.
Debts are anything you're obligated to on a monthly basis. Student loans, credit card payments, car loans, tax debt, etc. all need to be considered.
Step 3: Understand what a mortgage pre-approval is and why it matters
In 2022, the housing shortage will still impact demand, meaning buyers will need to get pre-approved for a mortgage to let sellers know they're serious.
Quite different from a pre-qualification, which is merely an estimate of how much you can borrow, a pre-approval is a full mortgage loan commitment from your lender, indicating exactly how much you can borrow, and subject to a fully executed purchase contract and the completion of an appraisal.
In essence, a pre-qualification is a maybe, and a pre-approval is an absolute yes.
In today's market, you want to be absolutely certain the home you're shopping for is within your budget, and that's why talking with your mortgage lender and going through the pre-approval process is so important.
Step 4: Decide how much should you put down
For many first time home buyers, coming up with a down payment can be quite an undertaking. Down payment options range from 0 to 20% with a myriad of loan options available for every borrower.
Putting down 20% ensures you don't have to pay Private Mortgage Insurance (PMI), but if that's not in the cards, not to worry— there's likely a loan program that works for your desired down payment.
Step 5: Research first time home buyer programs for 2022
Good news for first time buyers— there's a ton of programs and grants designed to help you afford your first home. Here's a look at some of the more popular first time home buyer programs.
FHA loans
Borrowers with credit scores of 580 or higher should look into FHA loans. With as little as 3.5% down, FHA loans enable many first time buyers to afford their first home.
USDA loans
Buyers desiring to purchase in eligible rural and suburban areas of the country could be entitled to receive 100% financing through a USDA loan.
VA loans
Active duty military members, veterans and surviving spouses can buy their homes with zero down payment and no private mortgage insurance with the help of a VA Loan.
Conventional loans
Backed by Fannie Mae and Freddie Mac, qualified borrowers can purchase a home with as little as 3% down.
Find out more information on First time home buyer programs in North Carolina.
Step 6: Find a real estate agent that's right for you
The home search process has no shortage of highs and lows and you'll want a professional to to help you navigate the process with ease.
Besides being able to show you properties as soon as they hit the market, a Realtor works to be your advocate during the entire process— negotiating on your behalf and getting you to the closing table without any hiccups.
Plus, working with a buyer's agent to help you buy your home is free! In the vast majority of cases, the seller pays the buyer's agent commissions.
Step 7: Shop for homes
The fun part, finally! When you work with a Realtor, they'll likely set you up with alerts so that you can be the first to know the moment a home that matches your criteria hits the market.
Beyond filtering out homes in your desired area and price, it's a good idea to make a wish list of items you're looking for in your new home. Making a list beforehand empowers you not to get too enamored with a home that doesn't quite work for you, functionally speaking.
Step 8: When you find the one, submit an offer
Here's where it gets real.
When you find the one that meets most of your wish list items, that's priced right for your budget and located within your desired area, make an offer!
Work with your Realtor to submit a competitive offer by reviewing the comparative home sales for the area. You don't want to offer too little, and you'll be kicking yourself for offering too much, so lean on the data and knowledge your Realtor brings to the table when submitting an offer.
Beyond the price you're willing to pay for the home, your offer includes important details like:
Closing date

Lender info and down payment amount

Earnest money

Details about any personal property you might want from the sellers

Contingencies
The bottom line here is to work to submit your highest and best offer, free of too many contingencies, which will work in your favor–especially in this competitive market.
Step 9: Line up an appraisal and home inspection
Unless you're paying cash for your new home, obtaining a home appraisal is the next step. Borrowers in need of financing will need to obtain an appraisal, however.
An appraiser uses comps, or comparative market data to evaluate your property against similar homes that have sold in the last three to six months to determine the market value of the property. Essentially, an appraisal protects you, the buyer, from overpaying for your home.
On the other hand, a home inspection is a pretty detailed assessment of your home's condition. Everything from your home's structural, electrical, safety, and mechanical issues will be evaluated. The inspector will also note your roof's condition and call out any plumbing issues, as well.
It's a good idea to hire your own inspector that you or your Realtor trust— you'll want a highly skilled professional there to point out any big issues that could be costly down the road before you sign on the dotted line.
Here's a helpful article on what's appropriate and what's not in terms of requesting repairs after a home inspection.
Step 10: Close on your home
If the appraisal comes back on target and the home inspector doesn't identify any major red flags that make you second guess your offer, you're in the clear to prepare for closing.
You'll need to stay in close connection with your Realtor and Mortgage Consultant during this time as there will be many items that need your attention.
Prior to closing, your Realtor will provide you with your closing costs documents. Review these thoroughly to make sure everything is correct, and all finances are in order before you arrive at the closing table. On closing day you'll most likely be responsible for the following costs:
Closing costs
Down payment
HOA dues (if applicable)
Homeowner's insurance
Property taxes
Once all money has been exchanged and the last paper has been signed, congratulations— you're now a homeowner!
Visited 226 times, 1 visit(s) today