Last Updated on May 23, 2023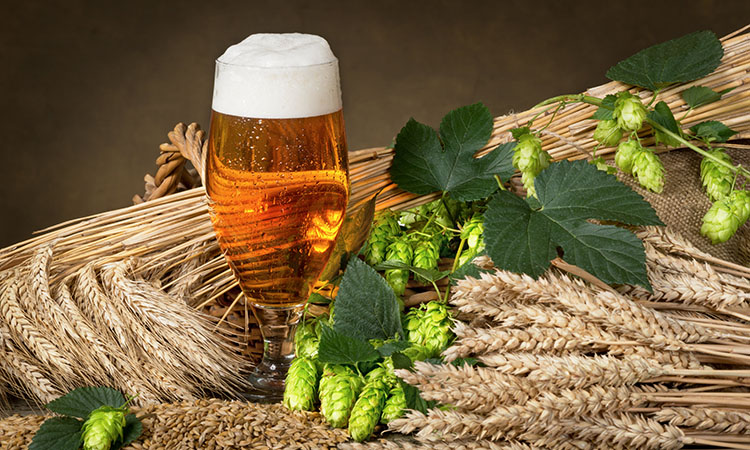 Can we properly call craft beer "local" if its ingredients come from thousands of miles away?
A number of farms in Western North Carolina have decided to resolve the question completely by growing the ingredients local brewers crave for their beers. Breweries now source many of their grains from Carolina farms, as well as added ingredients like fresh fruits, herbs, and spices. Asheville is even home to the only yeast production facility on the East Coast. But the one essential ingredient that hasn't been readily available from local growers is hops. 
Craft beer aficionados can automatically rattle off a list of top-quality hop varietals: cascade, chinook, horizon, Mount Hood. And chances are, any American varieties they name will have originated in or are primarily grown on the West Coast. If these farms have anything to say about it, that will soon change.
Here are three farms located in the hills of Haywood County that are helping to grow our local craft beer industry.
H&K Farms Hop Yard
Managed by Heidi Dunkelberg, owner of Coffee Cup Café in Clyde, H&K Farms Hop Yard was determined to make hops synonymous with Western North Carolina. The eight-acre farm began growing cascade hops in 2009, the most popular and adaptable strain in the craft beer industry. Dunkelberg herself became a well-known advocate for growing hops in WNC before the shifting ecology of her farm ruined two seasons of crops. Currently, the farm is taking a hop hiatus, but hopes to get back in the game soon.
300 Homestead Trail, Canton | (828) 593-8831
Mountain Hop Farm, LLC
Mountain Hop Farm is a family-run business started in 2012 to provide brewers with the absolute best hops available. This part of North Carolina is already known for outstanding, award-winning beer. Mountain Hop Farm plans to take it a step further and put WNC and Haywood County on the map for quality hop production. Mountain Hop Farm is Buy Haywood Mountain Grown certified and ASAP Appalachian Grown certified.
4892 Pigeon Road, Waynesville | (828) 492-0216
Winding River Hops
One of the initial farms to begin growing hops in Haywood County was Winding River. Run by Scott Grahl and Stephanie Willis, the small, one-acre farm came to fruition in 2009 through a grant from the Tobacco Trust Fund, an organization aimed at converting former tobacco farms into other avenues of alternative crops and sustainable agriculture. In addition to supporting local industry, the farm maintains land in agriculture that would otherwise be split up for development.
373 Grahl Roost Ridge, Waynesville
Other organizations supporting WNC hop farms
With such a challenging new crop to attend to, local hop farmers need all the support they can get. Luckily, there are a couple programs in place designed to do just that.
Southern Appalachian Hops Guild
The Southern Appalachian Hops Guild is a growers association made up of small-scale hop farmers and brewers. Their mission is to further the cultivation and share good growing practices of hops in the Eastern U.S.
facebook.com/Southern-Appalachian-Hops-Guild
Mountain Horticultural Crops Research & Extension Center in Mills River
Mountain Horticultural Crops Research and Extension Center is a leader in laboratory, greenhouse, and field studies that are vitally important to North Carolina's economy. The 397-acre site is located in the Southern Appalachians in the French Broad River basin with a base elevation of 2,069 feet. The site's geography and climate are conducive to research on the crops grown in the region. Core elements of the research program at the Center are tomatoes, apples, and ornamental landscape crops. But additional research efforts include vegetables, peaches, biofuel crops, corn, soybeans, as well as various specialty and alternative crops.
455 Research Drive, Mills River | (828) 684-3562 | mountainhort.ces.ncsu.edu 
Are you a professional or home brewer who has used Haywood County hops? Let us know your experience in the comments!
Visited 49 times, 1 visit(s) today