Last Updated on April 18, 2023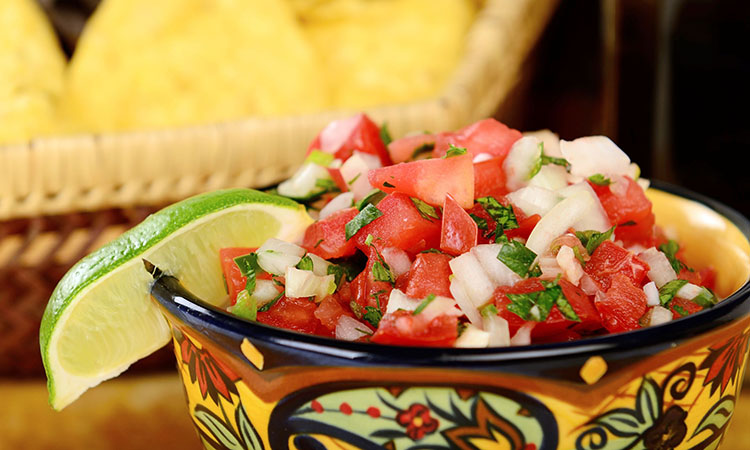 Most people say that Memorial Day marks the unofficial beginning of summer fun. But in our mind, the tastes and sounds and warmth of the season starts a few weeks earlier, on Cinco de Mayo!
This minor Mexican military anniversary is a big holiday in America. In addition to enjoying great Mexican food, margaritas, and live music, it's an annual opportunity to celebrate Mexican heritage and pride in the U.S. And what better way is there to celebrate than by supporting the many great Latinx-owned businesses in our community?
Here are just five places to celebrate Cinco de Mayo in Hendersonville.
Azteca Mexican Products & Bakery
Find the perfect cake to celebrate Cinco de Mayo or any occasion at the Azteca Bakery! Located inside a Mexican grocery, it's a perfect one-stop shop for any celebrations year round. Enjoy a great cerveza selection and fresh produce, including plantains, as well as all your other favorite snacks from south of the border. Customers love coming in for freshly baked breads and cookies daily—and the quality of their beautiful custom cakes.
148 Henderson Crossing Plaza #148, Hendersonville | (828) 698-8676 | facebook.com/AztecaMexicanProductsBakery
Cocula Mexican Restaurant
At Cocula, the food is as flavorful as the atmosphere! Enjoy everything made fresh to order and knowing nothing was ever frozen or pre-packaged. And don't miss the free salsa bar with 17 different salsas—all made fresh daily—including pineapple salsa, mango salsa, and fresh guacamole. Locals recommend leaving room for churros for dessert. There's a reason why this has been a local favorite since 2002.
171 Brevard Road, Hendersonville | (828) 694-1178 | gallisimojr.wixsite.com/mysite 
El Paso Mexican Restaurant
You won't be disappointed when you visit one of El Paso's four Hendersonville locations! This local favorite claims the area's freshest, authentic dining and grocery shopping experience. They offer Mexican products, bakery goods, a cafe, butcher shop, fresh produce, and much more! You can't go wrong with Grandma's Chicken Soup, a dish that gets rave reviews from all who try it. Or enjoy a margarita flight in celebration of Cinco de Mayo!
807 Spartanburg Highway, Hendersonville | (828) 698-6040 | (828) 845-2001
105 Sugarloaf Road, Hendersonville | (828) 694-0201 | (828) 845-2010
El Paso Mariscos & Taquería | 112 Sugarloaf Road, Hendersonville | (828) 697-8630
Tequilas Bar & Grill
Part of the El Paso restaurant family, you'll love the authentic Mexican cuisine, atmosphere, and full bar at Tequilas! From Mexican grilled salad, a daily lunch menu, and big dinner plates to their extensive beverage menu, you'll find exactly what you crave. Don't forget to check out their daily specials. Every day has a new special, because at Tequilas, every day IS special.
300 Freeman Street, Hendersonville | (828) 693-0450 | facebook.com/VisitTequilas
Tienda Los Nenes
This Asheville community favorite expanded to Hendersonville about five years ago. Since then, Hendersonville locals have enjoyed the grocery's wide variety of quality products, from house-made salsas to chicharron to pinatas. Fresh baked pastries include conchas, donuts, pan dulce, and more. Come in for fresh produce, ready-to-cook carne asada, and your favorite grocery items. Stay for all the delicious fixings on their taco bar!
1945 Spartanburg Highway, Hendersonville | (828) 692-8723 | facebook.com/Losneneshendersonville
Celebrate every Cinco de Mayo in Hendersonville, NC!
Distinguished by an almost perfect climate, beautiful surroundings, great eateries, and recreational variety, Hendersonville, NC is known as the City of Four Seasons. The town's many tranquil neighborhoods and housing developments all surround a sturdy core. It's a place where you can be as active or idle as you wish. No wonder Hendersonville has attracted hundreds of residents looking for ample recreation and a friendly atmosphere. 
Does that sound like the perfect lifestyle for you? Find homes in Hendersonville now!
Visited 51 times, 1 visit(s) today