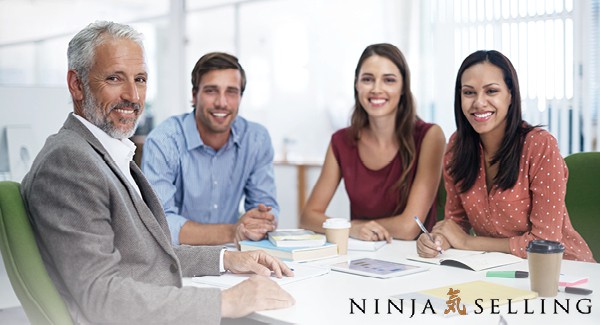 Last Updated on October 31, 2022
Allen Tate Companies, the Carolinas' leading real estate company, is pleased to announce that the following Allen Tate Realtors® recently completed Ninja Selling Installation training.
Ninja Selling Installation is an intense, four-day immersion workshop designed to dramatically increase real estate production and is intended for committed real estate professionals. Developed in 1994 by Jim Dunlap and Larry Kendall, it is based on a set of actionable skills including personal mastery, creating value, business strategy, and connecting and communicating. Goals include increasing agent income per hour, increasing customer satisfaction and improving quality of life.
The proprietary training, offered in a private session for Allen Tate Realtors, was held October 25-28, 2022 at the Rock Hill Country Club in Rock Hill, S.C. The Installation was conducted by Certified Ninja Instructor Clara Capano, with CDC safety and social distancing protocols in place, and facilitated by Allen Tate Director of Professional Development Maggie Evans.
"Ninja Installation offers real estate agents and leaders a predictable, results-based system to build a better business and a balanced life," said Gary Scott, president, Allen Tate Realtors.
"I commend these exceptional Allen Tate Realtors and leaders for making this important commitment to immediately impact their business."
ASHEVILLE/MOUNTAIN REGION
Vivien Snyder – Biltmore Park
CHARLOTTE REGION
Kimille Abbey, Alex Alvarado, Nara Gregg, Venelin Ivanov, Kimberly Johnson, Denise Malone, Laverne McDow, Miguel Panizo, Sejal Patel, Amy Polyi, Cindy Ransone, Linda Slokenbergs – Charlotte-Ballantyne Cullman Park Building
Joseph Molosky, Audrey Pennell – Charlotte-Center City
John D. Davis, Ellen Suther, Joni Walker, Connor Wilson – Charlotte-Providence@485/Union County
Janet Phillips – Charlotte-SouthPark
June Kim – Charlotte-University City
Katherine Godwin, Joy Hartis, Amy Huster, Greta Jones, Steven Mitchem, Christine Stewart – Concord
Angela Buchanan, Jennifer Van't Wout – Davidson
Carol Hampton, Miles Herleikson, Stefanie Janky, Barbara McCoy, Jill Woodall – Fort Mill
Kurtis Nigro – Gastonia
Cindy Reyes – Indian Land-Doby's Bridge
Katy Bridges, Addie Carson, Maria Tobin – Lake Norman
Monique Eska– Mooresville/Lake Norman
Colleen Essick, Cindy Fowler, Caroline Grant, Meredith Haley, J. Robert Hyman, Nate Mallard, Sarah McCain Sanders, Teresa Traenkner, Jenn Turner, Tyler Williams – Rock Hill
Marin Tomlin – Statesville
Tiffany Ford – Wesley Chapel
Vickie Hernandez Cervantes – MTS Charlotte
HIGHLANDS/CASHIERS REGION
Darlene Conley – Highlands-Downtown
TRIAD REGION
Amy Clark – Greensboro
Linda Beck, Mary Powell DeLille, Smedes Lindner, Carol Milligan – High Point
Jenny Fulton, Holly Lindsey, Pam Matthews, Anne D. Nesbitt, Zach Sawyers, Wendy Sloan – Winston Salem
TRIANGLE REGION
Ashley Morelo – Apex
Kelsey Kearney – Durham
Sophia Griffies – Raleigh-Falls of Neuse Office
UPSTATE REGION
Lynn Skidmore – Greenville-Downtown
Drew Hollingsworth, Rosalyn Western – Greenville/Simpsonville
Daniel Hamersky – Greer
Ashley Eller, Emily Slabaugh – Lake Keowee West
HOWARD HANNA REAL ESTATE
Scott Haigh – Cleveland Heights/University Circle, OH
Tina A. Dubois – Downtown Norfolk, VA
Ari Douangdara, Erin O'Brien, Morgan Walter – Laskin, VA
Deborah Daniel – Lynnhaven, VA
Stephen Simmons – Pennisula, VA
Leslie Moore – Smithfield, VA
Cindy Kirchoff – South Dayton, OH
Allen Tate is the Carolinas' largest real estate company with 70 offices in the Charlotte, Triad, Triangle, High Country, Highlands/Cashiers and Asheville/Mountain regions of North Carolina and the Upstate of South Carolina.
(Visited 310 times, 1 visits today)