Last Updated on April 18, 2018
Allen Tate Companies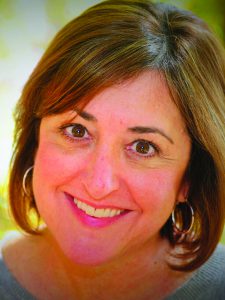 , the Carolinas' leading real estate company, has named Susan Tillis as branch leader of the company's Statesville office at 117 North Center Street, Suite B.
In her new role, Tillis will manage branch operations for 18 Allen Tate agents and staff. She will also continue to manage the Allen Tate Davidson office, where she has served as branch leader since January 2017.
Tillis is a career professional with 13 years of real estate experience. She has previously worked as a sales manager and Realtor® in the Allen Tate Lake Norman office, as well as a recruiter with the company's Professional Development team.
Prior to her real estate career, she worked as a marketing manager and for an advertising agency. Tillis holds a Bachelor of Arts degree in marketing management from Bentley University in Waltham, Massachusetts.
An active community volunteer, Tillis heads The Susan M. Tillis Foundation, which supports active duty military families. She is a volunteer coordinator in support of the U.S. Armed Services YMCA Baby Bundles project.
"Susan has been an asset to the Allen Tate Davidson office and we're excited for her to lead our Statesville office as well. Both our agents and our clients will benefit from her experience and genuine ability to build relationships," said Phyllis Brookshire, president, Allen Tate Realtors.
Tillis and her husband Thom live in Huntersville. They have two grown children and one granddaughter. She enjoys travel, cooking, walking and gardening.
(Visited 58 times, 1 visits today)