Last Updated on May 1, 2018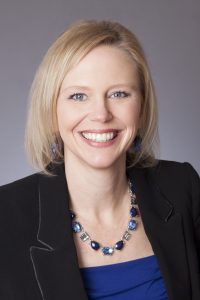 Allen Tate Companies, the Carolinas' leading real estate company, has named Christy Chaffee as branch leader and broker-in-charge of the company's Mooresville/Lake Norman office at 634 River Highway in Mooresville.
In her new role, Chaffee will oversee branch operations and lead a team of more than 35 Allen Tate Realtors® and staff.
Chaffee is an award-winning Realtor® with eight years of residential real estate experience. Prior to her real estate career, Chaffee held various senior finance and information technology positions, including vice president, project manager, senior financial analyst and senior business analyst. She holds a bachelor of science degree in psychology from the University of North Carolina – Charlotte.
"Christy brings a great combination of real estate, business and leadership skills to the Allen Tate leadership team. She will be an asset to both agents and clients in the Mooresville/Lake Norman region," said Phyllis Brookshire, president, Allen Tate Realtors.
Chaffee and her husband, Chris, have made their home in Cornelius for the past 16 years. They have two children. She enjoys traveling, boating and watching her children play soccer.
Visited 89 times, 1 visit(s) today