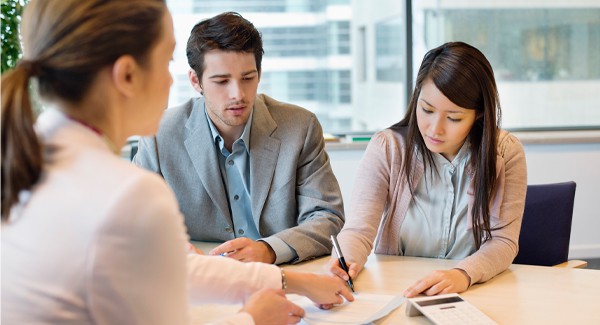 Last Updated on September 6, 2022
If you thought the 2017 housing market was hot, get ready for a scorcher in 2018. And while this year's market will continue to be a warm day at the beach for sellers, there's still mistakes to be made. Receive top dollar for your home when you avoid these five most common (and costly) missteps.
Not working with a Realtor
Often times a seller's market fools people into thinking they can make even more money by selling their home without the help of an expert. "Not so fast," says Allen Tate Realtors President, Phyllis Brookshire.
"Don't underestimate the value of letting a professional sell your home. Realtors know the housing market and understand how to correctly price your home; in fact, the National Association of Realtors even backs up my claim and states that, on average, the typical FSBO home sold for $190,000 compared to $249,000 for agent-assisted home sales," says Brookshire.
Not to mention the fact that when it comes time to negotiate you'll be up against your buyer's agent, who's likely a skilled negotiator. And unless you're fluent in legalese, it's best to leave the paperwork up to those who are.
Pricing your home incorrectly
It's hard to assign a price to the place where your baby took her first steps, you laid Fido to rest and your son learned to play guitar, and for that reason Phyllis recommends trusting the advice of your Realtor. "Your agent will use comparable home sales and current market conditions to accurately price your home," says Brookshire.
"When sellers ignore the agent's professional recommendation and price their home too high for the market the home ends up sitting stagnant, leaving potential buyers wondering what's wrong with it. Sellers need to remember that it's not about what they 'want' their house to sell for, it's about what the market will give them," says Phyllis.
Forgetting about the importance of first impressions
There's a saying in real estate: First impressions are the only impressions— and even in today's fast-paced market, buyers care about how your home is presented. "Taking care of necessary repairs, creating great curb appeal, staging to sell and any additional presentation aspects of your home are extremely important," says Phyllis.
It might also be a good idea to have an unbiased friend walk through your house to give it a once over. Ask them to call out any bad smells, overcrowded rooms or unsightly paint color choices. Sellers who ignore this process will not only turn would-be buyers off, but they also stand to lose a chunk of change. A study conducted by the National Association of Realtors discovered that a well-staged home often motivates buyers to spend more money ensuring their bid is accepted.
Trying to sell an empty house
Most Realtors agree, a staged home is a sold home, so even if you have to move across the country before your home sells, it's best to invest in some staging furniture.

"People need to envision where their furniture would go. It's very hard to visualize how they might use the space if your home is completely bare. If you don't have the budget to fully stage your home consider light staging, or at the very least have your Realtor virtually stage your space," advises Phyllis. Moral of the story here is, any staging is better than no staging.
Letting your ego get in the way
This last one is sure to ruffle some feathers but it needs to be said— when it comes to the sale of your home, it's best to check your ego at the door. "Focus on your goal. Don't get caught up in negotiating over pennies," cautions Phyllis. Work on the front end to set up clear goals with your Realtor and don't allow emotions to ruin a good offer. No one's saying you have to settle, but don't sabotage an otherwise great offer because the buyer would like to move up closing by one day.
"Keep in mind," warns Phyllis, "in a tight inventory market like the one we're currently experiencing, the best offer is not always the highest offer; it's much more important to accept the offer with the best terms. Consider the offer price, financing, when the buyer is willing to close, and what they're asking for in repairs, too. There's a lot more to selling your home than the price, so don't get wrapped up in only accepting the highest offer without considering the strings that come with it," says Phyllis.
Reap the rewards when you work with a skilled expert to sell your home. If you don't have an agent, browse our selection of Realtors now.
Visited 49 times, 1 visit(s) today