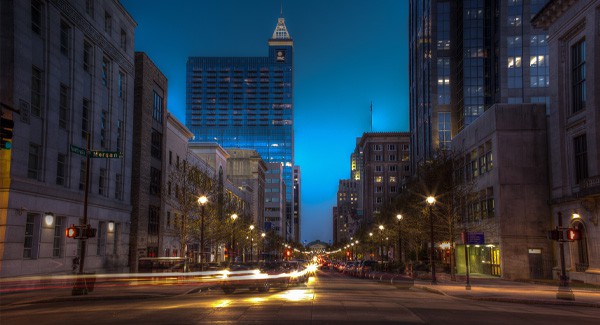 Last Updated on August 4, 2023
There's a reason the Raleigh-Durham area continues to attract transplants and collect accolades touting its livability. Home to the renowned Research Triangle, this part of North Carolina's Piedmont region boasts a moderate climate with four beautiful seasons and easy access to the Tar Heel States mountains and beaches.
Whether you're looking for a place to splash around outside or you need to entertain your mini-me on a rainy day, we've got you covered with these 20 family-friendly options in the Raleigh-Durham area.
The Triple-A affiliate team of the Tampa Bay Rays is a beloved part of the culture and history of Durham, NC. Established in 1902 as the Durham Tobacconists in the independent North Carolina League, the Durham Bulls gained national recognition thanks to the 1988 film "Bull Durham." One relic from the movie that remains an integral part of the team is the iconic bull on the outfield billboard.
When a Bulls player hits a home run, the bull's red eyes light up, smoke billows from its nose, and its tail wags. Parents will enjoy watching the games, while children will love the mascot, Wool E. Bull. (Favorite book: Ferdinand the Bull; hobbies include baseball card collecting and polishing championship rings.) Restless young visitors can run around at Wool E. World, the playground beyond the right-field foul pole. Note: Durham Bulls Athletic Park is currently a cashless facility, accepting major credit and debit cards and pre-loaded tickets.
This public park in Raleigh has it all: paved greenways, natural surface trails, fishing, boat rentals, and a swimming pool. Their website lists upcoming programs like nature exploration, guided hikes, and yoga. Best of all, Lake Johnson Park is BYOH
(Bring Your Own Hammock) – check out the hammock posts installed along the greenway that invite visitors to dig into their summer reading or indulge in an outdoor cat nap. With a dual designation as both a metro park and a nature preserve, this destination provides an entire day's worth of entertainment, exercise, and fresh air for all ages. The park is free, but the pool requires an admission fee. Visitors may purchase daily admission passes or Punch Passes (15 admissions) at the pool's front desk.
3. North Carolina Museum of Natural Sciences
With more than a million visitors each year, the North Carolina Museum of Natural Sciences is the largest institution of its kind in the southeastern US. More than 50 species of reptiles and amphibians, 100 species of fish and aquatic invertebrates, and three floors of labs and exhibitions will entertain all ages on rainy days (or those extra-sticky summer days that call for air conditioning). Be sure to check out the Nature Research Center, where visitors can catch a glimpse of what a career in the natural sciences looks like in real life.
The name says it all: this public park is central to the spirit and culture of Durham. Whether you choose to enjoy live music in the performance space, let little ones run around in the interactive playground, or harvest fresh herbs in the garden, you will easily find a way to enjoy this special spot. Mount Merrill, the children's play area located on the eastern side of the park, is a must for young visitors, with slides, a climbing net, a boulder climb, and more.
Another recommended stop is Sister Cities Grove, dedicated to trees that represent Durham's sister cities, including the Linden Tree for Durham, England; a Higan Cherry Tree for Toyama, Japan; and an English Oak for Arusha, Tanzania. The Great Lawn invites sunbathing and relaxing, or check the website for special events like outdoor films. At Seeds' Garden of Eatin' visitors can harvest their own rosemary, thyme, and other herbs.
One of four regional Farmers Markets owned by the state and operated by the NC Department of Agriculture, this enormous spot is a feast for the eyes and the appetite. Assorted produce, plants and specialty items await visitors in the 30,000- square foot Farmers Building; peruse the meats, cheeses, crafts, bakery items, and custom picture framing in the 15,600-square foot Market Shoppes. You can even shop for your home with more than two acres of Market Imports including fountains, water features, and pottery from around the world.
One visit to this popular destination and you will instantly see why it receives so many accolades, from "best place to take visitors from out of town" to "finest public garden in North Carolina." Admission to the 55 acres of specialized gardens in the heart of Duke University is free (parking is $2), and the center is open from 8 a.m. until dusk, 365 days a year. The iris garden in the South Lawn marks the origins of Duke Gardens, which dates back to 1934.
The Italianate-style Terrace Gardens were dedicated in 1939 and represent what many consider to be the heart of the gardens. The Culberson Asiatic Arboretum features 18 acres of plants celebrating the flora of Southeast Asia, including Japanese maples, peonies, and cherries. The stepping stone pathways and arched bridges are ideal backdrops for keepsake photos. Young visitors will love the goldfish and koi in the fish pool, along with the Victoria water lilies with leaves up to 7 feet wide.
This serene farm in Durham is home to goats, sheep, ducks, pigs, horses and rabbits. With a passion for reconnecting people to nature and the healing power of animals, the Avery Family Farm (formerly Hux Family Farm) offers private, reserved sessions for groups. Register online for private goat yoga, horse connection lessons, and more.
People who grew up in Durham likely have fond memories of riding the little train during school trips to the Museum of Life + Science. While many additions and changes have been made to this 84-acre interactive science park, it remains a popular spot for children (and that little train keeps chugging along on the Ellerbe Creek Railway.) These days, visitors can enjoy one of the largest butterfly conservatories on the East Coast; explore outdoor exhibits with black bears, lemurs, endangered red wolves; and board a life-size NASA Command Module prototype.
The "Earth Moves" exhibit examines the rock cycle, giving kids the chance to single-handedly change the flow of a 20-foot waterfall and explore a sandstone cave. "Catch the Wind" is an innovative exploration of various ways to "see" this often invisible force using vapor rings, sailboats, and more. This area is home to the popular Into the Mist playscape where children can activate mist fields and watch rainbows appear before their eyes.
Owned by North Carolina State University, the Raulston Arboretum is both a living laboratory and a public garden. Boasting one of the largest and most diverse landscape plant collections in the Southeast, its mission is to "introduce, display, and promote plants that diversify the American landscape."
Visitors can check out multiple areas including the A.E. Finley Foundation Rooftop Terrace, Asian Valley, Butterfly Garden, Color Trials, Elm Circle, Finley-Nottingham Rose Garden, Geophyte Border, and the Japanese Garden. Visitors with young children can participate in "I Spy" guided tours, with details available on the Arboretum website.
"Agritourism" is the specialty at this Durham farm that invites the public to its many events, from Family Fun Days to Baby Goat Snuggles. This is a fun and easy way to interact with goats, sheep, pigs, and more without leaving the Raleigh-Durham area. Check their website for free visiting hours and upcoming events including Fridays at the Farm featuring live music.
11. Historic Oak View County Park
This 27-acre park in southeast Wake County features a 19th-century historic farmstead with interpretive exhibits where visitors can learn about North Carolina's agricultural and rural history. At The Farmer's Corner, young children can learn about agriculture through play. The Farm History Center also offers Adventure Backpacks with self-guided activity kits allowing children to learn about Historic Oak View during their visit.
The park has two fish ponds where catch-and-release cane pole fishing is permitted. A favorite activity among visitors is a meet and greet with the Nubian and mini-Nubian goats. Check with park staff to see if you can feed them!
Stuck with a rainy summer day? Head to Marbles Kids Museum in the heart of downtown Raleigh, where children can run around and play all day, and still not cover everything. In addition to five galleries of activities for children from birth to age 12, the campus features the Wachovia IMAX Theatre, a 267-seat giant-screen experience and the only 3D capable IMAX theatre in North Carolina.
Highlights at Marbles include the Kid Grid, where children can learn about electricity in a fascinating, hands-on, and completely safe way; and Power 2 Play, where movement is celebrated through balance boards, a dance studio, a hockey rink, and more. Advance tickets, available online, are required.
Raleigh's largest city park combines historic architecture with beautiful landscapes. It's the perfect place to appreciate the Raleigh skyline and relax together on a picnic blanket. During the summer, be sure to visit the Dix Sunflower Field located off Hunt Drive, near the old soccer fields and the historic cemetery. While visitors are not allowed to pick the flowers, the field creates the perfect backdrop for memorable photos. Visit the website to check out and register for upcoming events and activities.
Located on Leigh Farm Park in Durham, the Piedmont Wildlife Center is a non-profit environmental organization encouraging conservation and inspiring people to build lifelong connections with nature. You can book one of several experiences ahead of time through their website, including a meet-and-greet with the raptors, and a Turtle Trek using radio telemetry to find a hidden box turtle in the woods.
Founded in 1887 by Richard Stanhope Pullen when he donated the farmland to the City of Raleigh, this beloved destination was the first public park in North Carolina. The abundant playgrounds offer various spots that are perfect for kids of all ages to play safely.
The Gustave A. Dentzel Carousel dates back to 1911 and is a longtime favorite. Don't leave without taking a ride on the C.P. Huntington miniature train or boarding one of the pedal boats. Check the website before your visit to ensure the various attractions are open ahead of time.
16. Duke Forest
The Raleigh-Durham area is growing quickly, but Duke Forest remains a serene oasis in the middle of it all. Managed by Duke University for research, testing, and recreation, it covers 7,000 acres in three counties and contains nearly 30 miles of gravel road and 10 miles of dirt hiking trails. The Shepherd Nature Trail is the perfect way to introduce young nature lovers to Duke Forest.
The short loop is close to campus and includes informative signage for parents and children to explore together. Biking is allowed on the 30 miles of graded road cutting through the forest,and fishing is allowed in creeks and streams.
Bike lovers rejoice! The American Tobacco Trail is a 22.6-mile long Rails-to-Trailsproject crossing through the City of Durham, Durham County, Chatham County, and Wake County. The 6.5-mile Wake County portion of the trail starting from the southern end in New Hill is gravel, followed by a 4.7-mile multi-use section in Chatham County with a paved lane and a gravel lane. On the North End of the trail, an 11.4-mile paved section in Durham County ends at the Durham Bulls Athletic Park.
This 85-acre sanctuary in Durham has the largest collection of lemurs outside of Madagascar. The Duke Lemur Center is nationally renowned for its non-invasive research and successful conservation breeding program, and tours are available through advance online registration. Book your visit as far in advance as possible, as this is a highly popular activity and tickets get booked up quickly.
Pick your own organic blueberries, blackberries, and muscadine grapes at thisfamily-owned North Carolina Century Farm located in southern Durham. Contact them ahead of time to see what is available for harvest or to get a recommendation for the best time to visit.
20. Notasium
With locations in Durham and Cary, Notasium is a favorite for open play, birthday parties, group classes, and summer camps. The music-based play space features bounce houses, a giant guitar slide, a two-story percussion Beat Box, karaoke booths, a performance stage, interactive Wonder Walls, and a floor piano. Admissionrates vary and memberships are available.
Visited 637 times, 1 visit(s) today