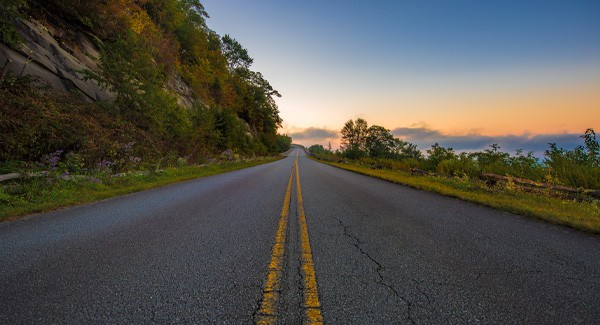 Last Updated on August 8, 2022
Families visiting the High Country, located in the scenic northwest corner of North Carolina, will find no shortage of activities that promise fun for all ages.
The neighboring towns of Boone and Blowing Rock are steeped in Appalachian history and culture, offering stunning vistas of the Blue Ridge Mountains and adventures galore. Ready to make the most of your visit to the North Carolina High Country? Here are 20 things to do with your family to experience everything Boone and Blowing Rock have to offer.
When in the High Country, get as high up as you can! This aerial adventure park features a zip line tour above Blue Ridge Park culminating in a 70-foot simulated free fall (or a slow rappel for the adrenaline-adverse). Another option is a ropes course with three levels of nets, bridges, and challenges. The Foothills parks and zip lines are ideal for young visitors, as the single-level park sits only 15 feet off the ground. Finally, don't miss the Giant Swing, a three-person adventure where participants choose their own drop height up to 45 feet. Advance reservations are highly recommended for High Gravity Adventures.
The preserved country estate of textile entrepreneur, conservationist and philanthropist Moses Cone features a magnificent view of the Blue Ridge mountains and Bass Lake. Meander the well-maintained carriage trails, which are appropriate for all ages. Peruse the one-of-a-kind pottery and jewelry located in the Southern Highlands Craft Guild location inside. The 20-room grand Colonial Revival mansion has been well maintained since its construction in 1901 and makes a perfect stop along the Blue Ridge Parkway to relax and take in the beauty of the High Country.
3. Sunrise Mountain Mini Golf
Have you ever played mini golf on the side of a hill? The front nine of this unique course is played uphill and the back nine comes back down. This affordable, family friendly activity is good for lots of laughs and more than a few shouts of "fore!"
This 18th-century museum is centered around Daniel Boone and the American Revolution. The Southern Appalachian Historical Association produces an engaging experience for visitors to see what mountain life was like in the 1700s. This is a fun opportunity to learn firsthand about all the skills required for life in the mountains in the 18th century, including hearth side cooking, spinning, candle making, and blacksmithing.
North Carolina's original family theme park is still going strong after 65 years. Start your visit with a three-mile Wild West-themed ride on a historic steam locomotive. Your next stop is a variety of classic amusement rides at the Country Fair, followed by the chance to feed animals in Deer Park Zoo. Visitors can also pan for gold or gems, explore the shops on Main Street, and take in one of Tweetsie Railroad's live shows ranging from music to magic.
Go whitewater rafting, caving, hiking or tubing in style, thanks to the expertise provided by High Mountain Expeditions. The fun and entertaining guide team will work groups of all ages, including youngsters.
Following and crossing the South Fork of the New River, this path is accessible for walkers, runners, cyclists, wheelchairs, strollers, hikers, and leashed pups. Boone Greenway is the perfect way for families to experience the beauty of the High Country in an easy and affordable way. Two recommended trailheads are the Watauga County Recreation Complex and Clawson Burnley Park.
Stuck inside on a rainy day? This gem mine has indoor flumes and guarantees a genuine gem find every time. One "Mother Lode" bucket will entertain a family for over an hour. Having a staff member available to explain the different gem types is a fun learning opportunity for children and adults alike.
Spend a couple of hours learning about the history of Blowing Rock and Appalachia through knowledgeable docents, a short film, and an engaging exhibit just for kids. Depending on the current exhibits, visitors are also likely to be treated to memorable paintings and other media such as metalwork and sculpture. This is a terrific activity for a rainy day and admission is free with a suggested donation.
There's only one Doc's Rocks, and it is definitely worth a visit, whether you're into gem mining or you have a future paleontologist in tow. This destination includes the Appalachian Fossil Museum, Paleo Putt Putt, and gem mining. Ask the staff to share their knowledge about all of your finds and prepare to be wowed.
This is a fantastic option for families with young children who are looking for something a bit more tame than rock climbing or whitewater rafting. The independent, non-profit center has both indoor and outdoor areas where kids can play, create, and roam. There is a small admission fee for non-members, and reservations are required.
Considered the town square of the High Country since 1974, this market features fresh produce, locally farmed meats, eggs, artisan chocolate, pastries, jewelry, locally roasted coffee, local honey, herbal tinctures, therapeutic oils, and more. Open Saturdays April through November, 8:00am to 1:00pm, the market has a no pets policy with the exception of trained service animals.
Walk, run, bike or hike in this family-friendly spot just a few minutes from downtown Boone. Mountain biking trails, interesting "knobby" rock formations, and a popular playground make this a perfect spot for outdoor enjoyment. The dog-friendly park has restrooms and a picnic area.
The gravitational anomaly that draws visitors to Mystery Hill was discovered in the 1920s in the historic Hudson Apple Orchards and was opened to the public in 1948. Visitors get to experience the ways gravity behaves differently using various hands-on demonstrations. The site also houses a bubble room, gem mining, historic farmyard, old time photos, bull riding, Native American Artifacts Museum, and tomahawk throwing.
If you and your group feel the need for speed (and bumps and thrills), book a guided UTV rental through Appalachians Outdoor Adventures. Visitors age 25 and older with a valid drivers license can drive the vehicles, and children must be at least 50 inches tall to ride along. All adventures include drinks, catered lunch, fuel and safety gear.
These popular interactive escape rooms in Boone offer team-building fun for all different ages. All themes are "made from scratch" and rooms are built in-house. These rooms incorporate video, light, and audio to create an immersive feeling that will entertain and challenge all age groups. Up to 8 people per room; make advance reservations online.
This short and easy trail inside E.B. Jeffres Park runs alongside a rock bottom stream that turns into a gorgeous waterfall. This spot is perfect for spotting wildflowers, grabbing a picnic, and getting fresh air without taking on a strenuous, all-day hike.
Built in 1908 by Dr. John Walter Jones, one of the first physicians in the area, this historic house is used by the Town of Boone as a cultural and community center. The free Summer Concert Series features oldtime and bluegrass stringbands, jazz ensembles, Americana singer-songwriters, and more.
19. Julian Price Park

Outdoor fun awaits at this 4,200-acre park at the foot of Grandfather Mountain. Adjacent to Moses H. Cone Memorial Park, Julian Price Park features the 47-acre Price Lake where visitors can fish, canoe, or kayak (canoes and kayaks are available for rental). The park also has a 100-site picnic area, 197 campsites, and an easy or moderately strenuous loop trail.
Visit this location of Mast General Store for a dose of nostalgia for the way shopping "used to be." We're talking about quality merchandise and top-notch customer service. The candy selection Mast is known for will make your kids will feel like, well, kids in a candy store! The Boone location also carries a nice selection of apparel and outdoor gear.
(Visited 1,109 times, 1 visits today)