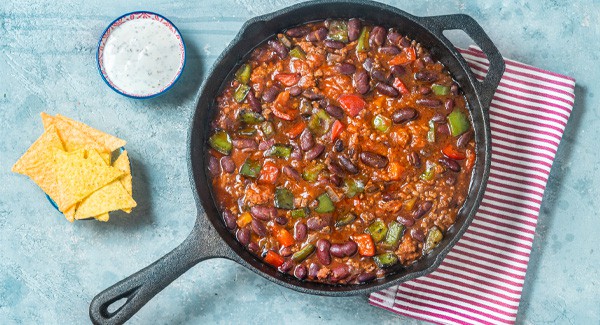 Last Updated on September 29, 2022
Whether it's the arrival of cooler weather or the start of football season, you can't go wrong with these hearty and nostalgic dishes, perfect for fall. Hosting a tailgate soon? Here are 10 recipes that will have all your friends begging for seconds.
Stovetop Green Chili Chicken Soup
It's pretty hard to beat chili when it gets cold outside. Learn how to make this healthy and simple stovetop chili!
Pizza Sliders
As easy as it can be to order a pizza or microwave bagel bites, it's time to mix things up a bit when you try out this unique pizza slider dish!
Buffalo Chicken Dip
Having the right dip is essential for a tailgate or hosting a watch party, and buffalo chicken dip has become a favorite for so many people.
Banana Pudding
If you're needing something more on the sweet side, this banana pudding is the perfect dessert to make!
Loaded Smashed Potatoes
Potatoes, cheese, and bacon…what else could you need? These are best made using an air fryer, but if you don't have one, an oven can work as well.
Pulled Pork Nachos
If you're craving Tex-Mex, try making these pork nachos with a sweet and zesty sweetcorn salsa.
Deviled Eggs
There has never been a more controversial appetizer than deviled eggs. You either love them or hate them, but if you love them, this simple recipe should fill your craving!
Bacon Wrapped Pineapple Rings
Bacon goes well with pretty much anything, but adding zesty fruit to it creates the ultimate blend of salty and sweet!
Stuffed Bell Peppers
As tasty as they are, fall game day foods can be on the heavier side, so if you're looking for a lean and healthier option, these stuffed bell peppers are perfect!
Pigs in a Blanket
No food screams fall more than pigs and a blanket. Whether you're making it for a tailgate or for yourself, try out this alternative take on the popular dish when you add dijon mustard, brown sugar, poppy seeds and Worcestershire sauce.
Visited 2,394 times, 1 visit(s) today