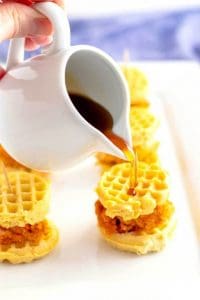 Last Updated on October 13, 2022
In a rut with game day fare? Spice up the menu with these 10 recipes that pair perfectly with football watching marathons.
Chicken waffle sliders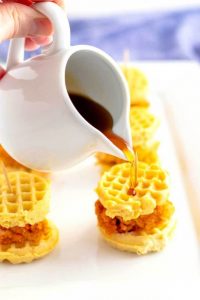 Chicken waffle sliders are popping up on menus all over, and with the perfect blend of savory and sweet— it's not hard to see why these are such a crowd pleaser!
Buffalo chicken sliders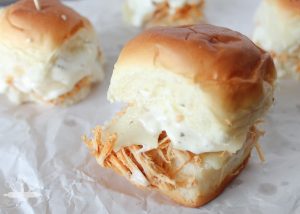 Entertaining a crowd for game day? Food prep will be a complete breeze when you make these easy, but oh-so-yummy, slow cooker buffalo sliders.
Meatball stuffed biscuits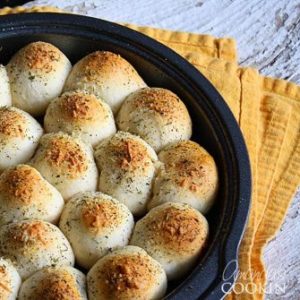 We're loving absolutely everything about these meatball stuffed biscuits. And best of all, there's very little time involved in actually putting together the ingredients, which is much appreciated on game day!
Cowboy Caviar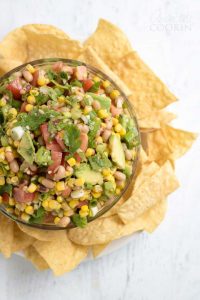 Ready to break away from the traditional chip dips like salsa and guac? Why not try this delicious Cowboy caviar? Complete with corn, black-eyed peas, avocados and more, this fun dip is sure to please!
Cheddar bacon ranch pull apart rolls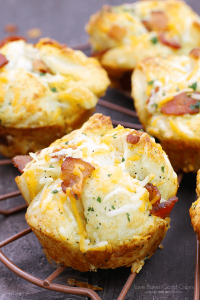 You had us at cheddar and bacon. And adding ranch to the mix is just icing on the cake, for this mouth-watering appetizer designed to delight a crowd.
Mac and cheese bites
Is there anyone who doesn't like mac and cheese? We didn't think so! And while mac and cheese is not exactly finger food, these mac and cheese bites satisfy carb cravings, and are perfect for entertaining a crowd.
Spicy sausage wonton cups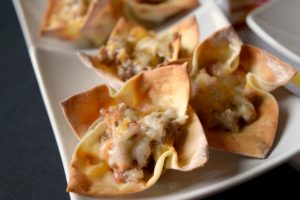 We're loving this fun (and spicy!) twist on classic party food. If you're ready to bring the heat, try these spicy sausage wonton cups!
Sweet siracha meatballs
Meatballs are always the first things to be devoured at any gathering, and that's why we're loving the idea of incorporating sriracha to this timeless tailgate classic. Give sweet sriracha meatballs a go if you're on the hunt for something different for your next party.
Peanut butter and jelly cups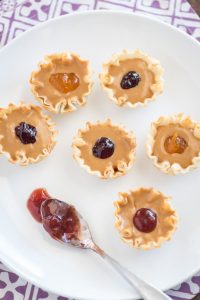 Kids and adults alike can get behind this fan favorite. Make sure there's something for everyone at your next event when you make these peanut butter jelly cups!
Chicken fried chocolate covered bacon
Chocolate, fried chicken and bacon…what's not to love? Make the appetizer everyone talks about, when you bring these chicken fried chocolate covered bacon bites to your next tailgate.
Visited 86 times, 1 visit(s) today