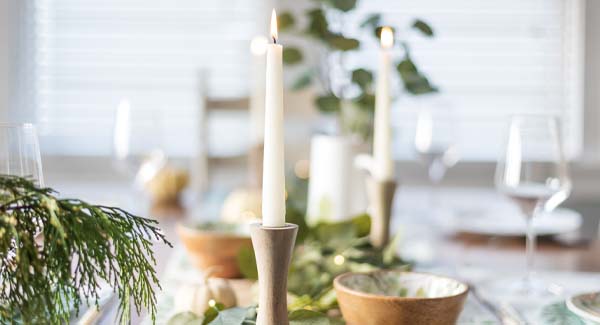 Last Updated on December 29, 2022
Experiencing the post-holiday blues?
Taking down the lights and garland can be almost as upsetting as heading back to work after days of relaxing and eating delicious food. We're giving you some ideas and inspiration to keep the magic of the Winter season alive by transitioning your home's decor after the holidays.
Who says twinkle lights are reserved only for the month of December? Grab a warm mug of hot cocoa and get ready to turn your home into Winter wonderland!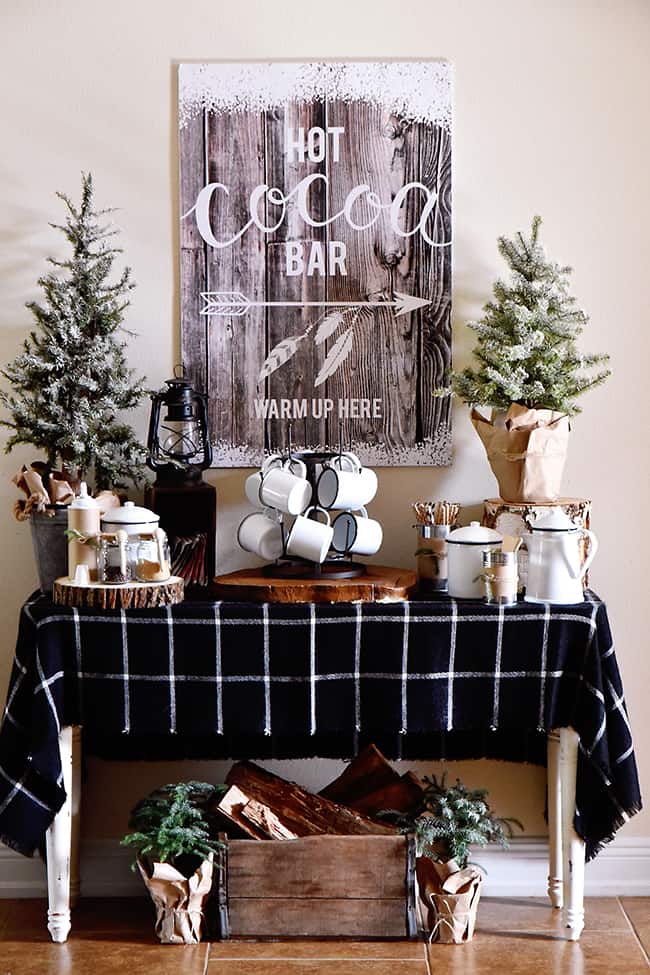 Just because the holidays are over doesn't mean you can't still snuggle up next to the fireplace with a warm cup of cocoa! Keep the coziness of the winter season alive with this adorable DIY hot chocolate bar. Turn your decorated trees into snowy pine trees to add to the ambiance of this mountain cabin scene.
Twinkle lights are the perfect way to magic of winter going after the festivities have ended. Adding light to a dark front porch is the perfect way to get through the long nights and dark mornings of winter.
Another way to bring a winter theme to your home is to incorporate wintery elements of nature by bringing pinecones, bare branches, or pussy-willows like these into the home. This minimalistic look is the perfect decor reset after a busy and abundant holiday season.
Not ready to part with all of your holiday season decor? No problem! Leave your pine trees up because it's still winter, after all. Put away some of the more festive elements and leave the skeleton of the display, welcoming a clean and neutral winter wonderland.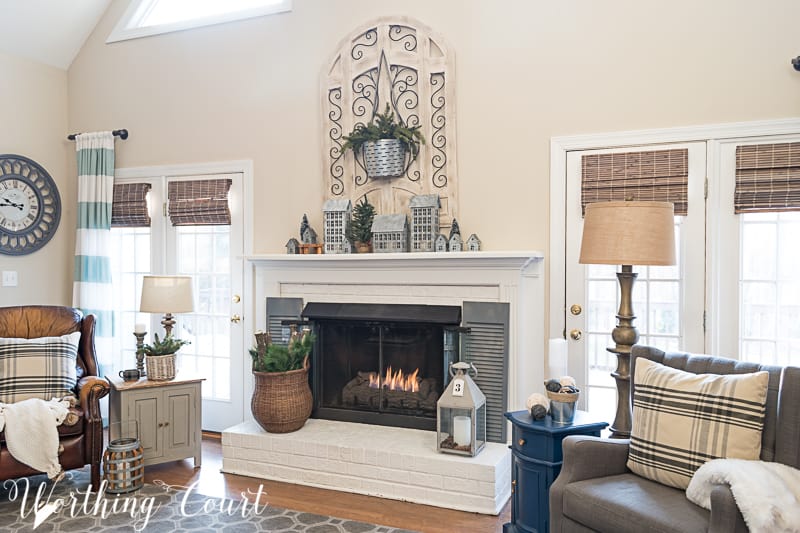 Nothing is more peaceful than a roaring fireplace and a warm blanket. Adding elements of evergreen garland, wood logs, and white candles is all you have to do to transform your living room into a cozy winter farmhouse.
Visited 2,235 times, 1 visit(s) today