Last Updated on November 10, 2016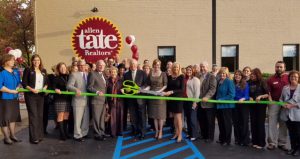 Across the country, it was Election Day, but in downtown Greenville, the vote was unanimous: November 8 was a great day to celebrate the new location of Allen Tate Realtors®.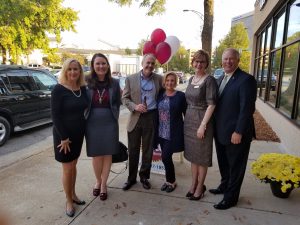 Business colleagues, customers and friends were on hand for an open house and ribbon cutting at the company's new Greenville-Downtown location at 323 Buncombe Street.
The office opened September 22 and is home to more than 40 Realtors and staff who serve customers in greater Greenville and surrounding counties.
"We've had a great reception from the community at this new location. We appreciate the opportunity to work with so many wonderful buyers and sellers," said Martha Hayhurst, Allen Tate regional vice president, Upstate region.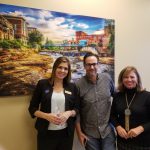 Allen Tate Realtors is the Carolinas' largest real estate company, leading in listings and sales volume. Allen Tate Company operates five branches in the Upstate and total of 43 branches in the Charlotte, Triad, Triangle and Upstate South Carolina regions.
To contact a Realtor in the Allen Tate Greenville-Downtown office, call 864-297-1953.
Visited 49 times, 1 visit(s) today