Last Updated on November 9, 2016
Cotswold development is the first solar community in Charlotte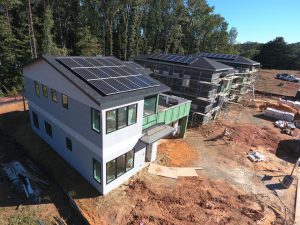 BSI Builder Services LLC, the new home sales division of Allen Tate Company, in conjunction with Chelsea Building Group, announces the development and construction of a new solar home community, ReAlta.
Located in the Cotswold area off Rama Road in Charlotte, ReAlta will feature 24 contemporary homes equipped with compact solar panels to improve energy use and efficiency and reduce electric bills up to 75 percent.
Each of the five ReAlta plans include open floor plans, energy-efficient stainless steel appliances, European kitchens and full digital control lighting, HVAC, security and entertainment. Some plans include roof decks and covered outdoor living areas.
"A home is a living machine, that beyond providing shelter and space, needs to perform a variety of functions extremely well," said Mark Bickler, CEO, Chelsea Building Group.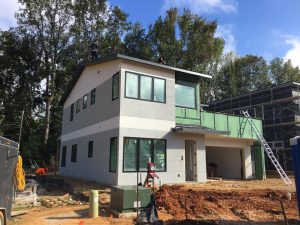 "Our homes feature versatile, open floor plans that feature beautiful finishes to make the home uniquely yours. But we go beyond that to create a home that promotes good health, feels comfortable, is well-lit, ventilated and uses energy efficiently," said Bickler.
ReAlta homes range in size from 2,333 to 2,854 square feet and are priced from $469,000 to $569,000.
The ReAlta community is currently pre-selling. For more information, please contact Debbie Pearson with Builder Services at 813-355-1789 or debbie.pearson@bsinewhomes.com.
BSI Builder Services assists quality home builders with marketing new home communities throughout the Charlotte region of North and South Carolina. With more than 28 years of new construction experience, BSI is the ultimate source for new home buyers and builders. Visit www.bsinewhomes.com for more information.
Visited 141 times, 1 visit(s) today