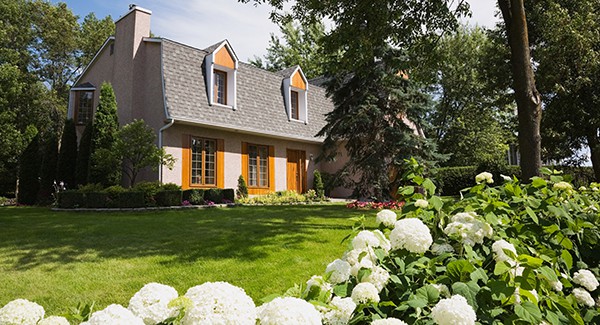 Last Updated on September 8, 2022
Maybe you'd like to show off your new patio or maybe you just bought a huge fancy hat that you're dying to wear or maybe, you'll look for any excuse to throw a party— whatever the reason may be, there's no better time than early spring to host the perfect garden party.
First things first, some of you are probably wondering what a garden party even is; if that's the case, you've come to the right place. We've rounded up all the tips and tricks to help you successfully throw your first garden party gathering.
Set a theme
What's a party without a theme? Picking a theme helps give your gathering a cohesive feeling, and it helps you with decisions. What should you put on the invites? That's easy, pull from your theme. What about the music or decor? Again, lean on your theme to help you make these decisions.
I love the vintage garden party idea, but I'm also a sucker for this classic party vibe too. Whatever you do, just make sure you don't go overboard on the themes— just one will do.
Choose a setting
Where will you host the party? Obviously, it needs to be outside— hence the term, garden party— but outside where? By your pool, perhaps under your favorite tree or even on your new patio— whatever the setting, make sure it will comfortably accommodate your guests. This is also a great time to think about how you'll lay out the entire party. Think drink station, buffet line, dessert stand, etc.
Decide on what to serve
Now to everyone's favorite part, the food. Drawing a blank about what to serve hungry garden gatherers? No problem— use your theme to help you come up with a few staples. Trying your hand at a vintage garden party? Then it's time to go old school and serve those tried and true garden party classics like cucumber sandwiches and assorted tea sandwiches. Add a little color to the buffet line with these caprese or fruit skewers. Finish the meal with these adorable desserts in tea cups or classics like petit fours.
Don't forget the drinks
This is where you can really get creative. Keep things simple and choose a signature cocktail to serve your guests. I'm up for any libation that involves rosemary and this lemon blueberry vodka spritzer sounds delicious. Or what about a strawberry lime moscato punch? Don't forget to keep out non-alcoholic options too. Round up some vintage jars to serve pink lemonade, mint-infused water and iced tea.
Details
From your invitations to the centerpieces, guests will appreciate the little details that tie everything together.
Dress up your tables with these dainty water bucket floral arrangements. For a more rustic look, place greenery in vintage wooden boxes. Top off the look with a place setting that works well with your theme.
Choose the perfect playlist to give the celebration just the right amount of ambiance. Let pandora be your DJ or if you're hosting a more formal party, consider setting the mood with a string trio.
Now go make your friends green with envy as you host the garden party of all garden parties!
Visited 95 times, 1 visit(s) today