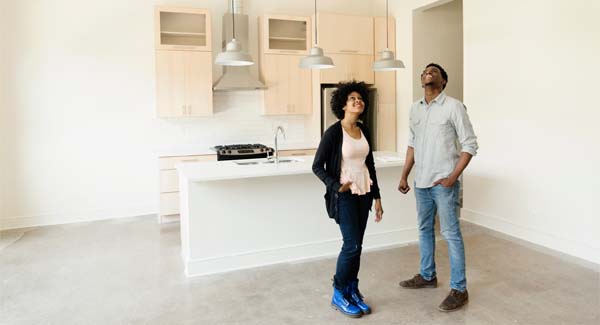 Last Updated on September 6, 2022
Thinking about buying new construction soon or just curious about the latest trends in home design and layout? Here's what you can expect to see when you tour new construction this year.
Light wood floors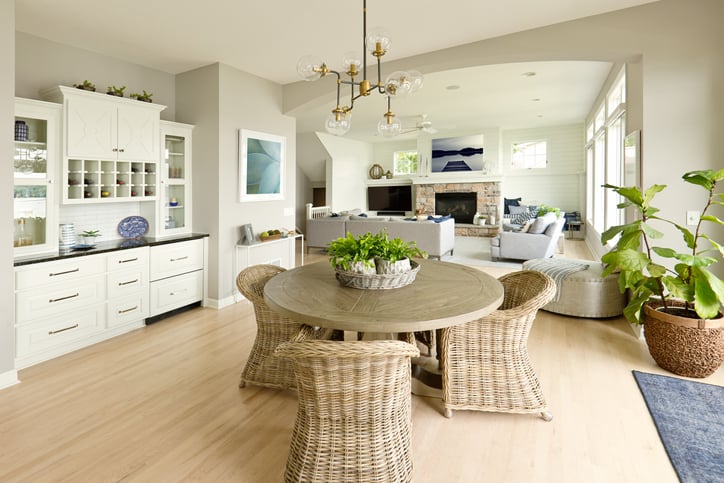 While wood floors will certainly never go out of style, a new breed of wood floors is slowly taking shape and winning over interior designers in the process.
Enter, light hardwoods boasting a more natural look and feel. In favor of dark, hand-scraped wood floors, buyers are seeking light gray, white-washed or even white-colored hardwoods. Say bye bye to shiny finishes and sheens, too– today's buyers want hardwoods with more of a matte finish.
In addition to wood, new home buyers are also finding that porcelain tile made to look like a natural, unfinished wood floor is a wonderful option, too.
Formal rooms reimagined
When homes were built in the 80s or 90s they almost always contained a formal living and dining space. Fast forward to the last decade, and not every buyer desires a formal dining and living space. Rather than just getting rid of the rooms altogether, today's buyers are simply reimagining how formal spaces are used.
Increasingly, new homes are being constructed with different uses for the traditional formal rooms. Instead of a formal living room, buyers are seeking a multifunctional space– perhaps a reading nook and bar/entertaining area or an office with enough room to double as a place to entertain guests.
In the kitchen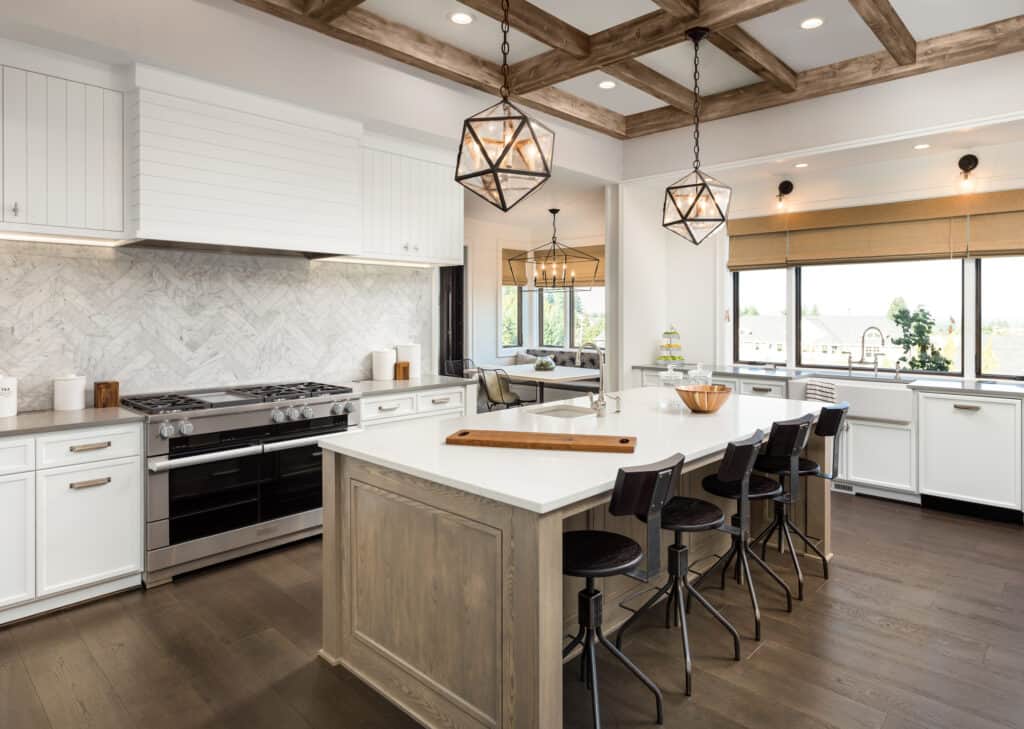 A decade ago everyone was in search of granite in the kitchen. Today, new homes are being built with an engineered stone like quartz.
While stainless steel is still king, new construction is testing out some different finishes to meet buyers differing preferences. Everything from black stainless to ultra modern white–designed to blend in with cabinetry–is on the table now.
All white cabinetry is still being heavily requested, but surprisingly, home buyers are now seeking more natural elements be added in the layout. Wood beams, walnut islands, rustic wood cabinetry, and wood used in open shelving continue to be popular elements in new kitchen design.
Keeping clutter off of the countertops is also a huge trend and buyers are increasingly interested in drawers and pantries with built in organization solutions.
The great outdoors
In an effort to utilize absolutely every square inch of living space, new home construction is providing for ample living space outdoors. A place to relax after a long day, watch the football game or even entertain party guests, many buyers seeking out new construction see the outdoors as an extension of their living room, often spending big bucks to outfit it as such.
An outdoor kitchen is a must in luxury new construction and builders are even seeing this request in non-luxury builds, signaling the overwhelming desire to have the ability to entertain outdoors important to all buyers and budgets.
Folding glass doors leading directly to outdoor entertaining spaces is also a big request, allowing homeowners to create a seamless transition from indoors to outdoors.
In the bathroom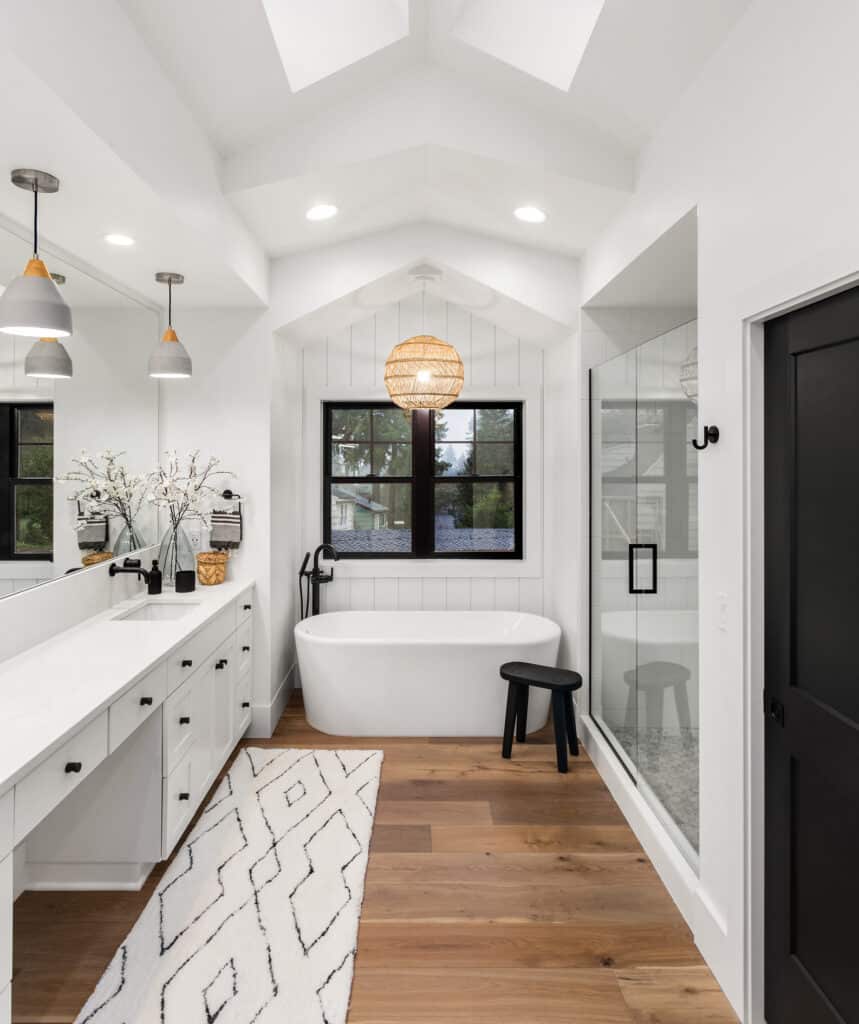 Gone are the days of the oversized soaking tub taking up half of the bathroom's footprint. Buyers want slim, freestanding tubs and some buyers are even opting to forgo the tub entirely, and exchanging the saved space for a larger walk-in shower. Storage is big in new home design, with buyers looking to utilize every available square inch–especially in the bathroom.
Keep reading: Top interior design trends of 2021
Visited 5,575 times, 1 visit(s) today