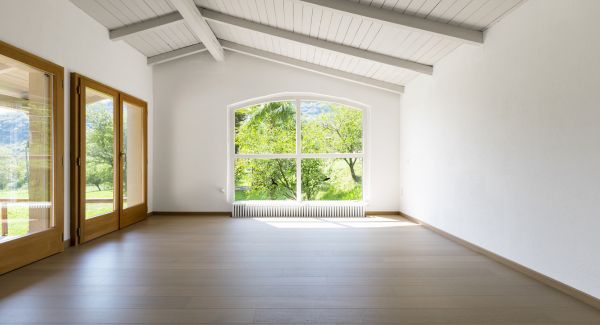 Last Updated on July 19, 2023
Artificial Intelligence advances have been happening so rapidly, it's hard to keep up these days. If it seems like every industry and company is jumping on the bandwagon, that's because they are. Realtor.com's latest foray into AI is very exciting, allowing home seekers to input information about their dream home while the program works to find similar for sale homes on the market.
While the technology at work is impressive, the data captured when people use the tool is also something to be celebrated, as we're now able to have a unique look at what home buyers are seeking most. And to that end, using the data captured from Realtor.com's AI tool, here are the four most common items home seekers are looking for.
Buyers want open spaces
Whether buyers are searching for an expansive backyard or living/dining combo, out of the hundreds of thousands of searches already conducted on this newly released tool, 17% of the time, home seekers included the terms "big" or "large," indicating that wide open spaces are high on the wish list.
Modern is key
The word modern was also very popular in terms of wishlists, as buyers hunt for modern farmhouse homes, homes with a modern design aesthetic or mid-century modern houses. Homes marketed with the word modern tend to be very desirable and most often are listed for twice the average selling price of homes nationally.
A front porch is desirable
The pandemic made many people seek outdoors to relax and while that trend made homes with backyard entertaining spaces very popular, it's now apparent that home seekers are also looking for an expansive front porch, as well. A place to chat with neighbors, catch up with a good friend or read a book, a front porch often adds significant character to a home and increases resale value.
Large windows are best
The desire to bring the outdoors in has long been a trend with homeowners, and we're now seeing that home buyers are specifically searching for homes with large windows. Natural light is seen as very positive among buyers and homeowners alike, warming up cold spaces and making a home appear more cozy. Having expansive windows leading to an outdoor entertaining area is also very enticing as the desire to have an expansive indoor-outdoor experience continues to grow.
Visited 4,400 times, 1 visit(s) today