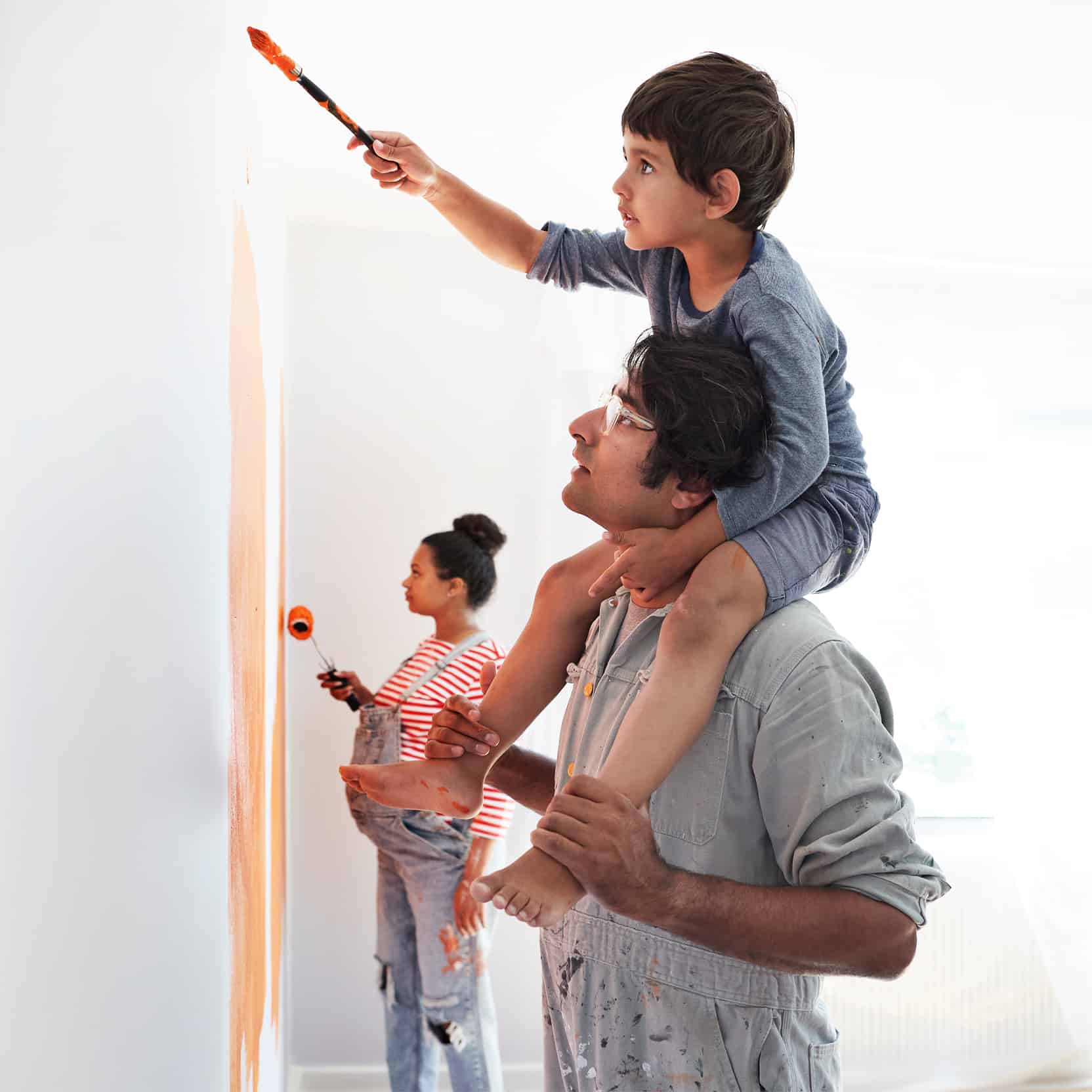 Last Updated on September 2, 2022
Sometimes homeowners can look at their cherished home through an oversized pair of rose-colored glasses, and over time, the noticeable imperfections become no big deal.
Then, when it's time to take advantage of a hot seller's market, there's a thunderous silence as the beloved home is overlooked.
When the offers don't flood in, it's often a shocking experience for sellers. But remember, buyers have high expectations when it comes to buying a home. They're looking for a home that is updated and ready, so that when they move in they don't have to worry about fixing this or that.
Making sure your home is not only clean, but also has an inviting feel to it can make a world of a difference when it comes to selling your home in today's market. If your home is sitting on the market unnoticed day after day, maybe it's time to make some changes. Here are some tips to help move your home from stale to sold.
Refresh your curb appeal
The outside of the home is just as important as the inside. Getting the exterior right can help you nail that first impression. Make sure your landscaping is top notch by adding some fresh mulch and seasonal flowers. You could even add dash of color to your front door or shutters with a fresh coat of paint.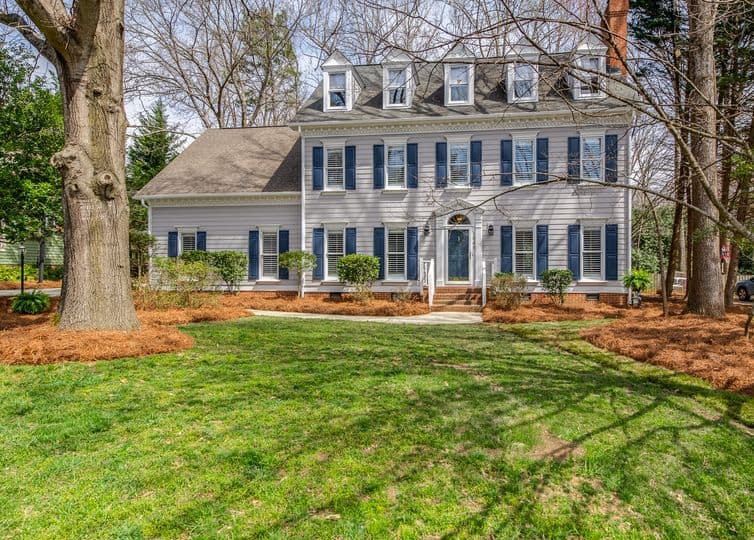 Beautiful curb appeal at 1948 Dugan Drive
Update your kitchen
Potential homebuyers are looking for updated kitchens. The kitchen is the heart of the home, so you want yours to leave a great impression. Essential upgrades will give you the biggest bang for your buck. Add stainless steel appliances, upgrade to granite or quartz countertops, and consider giving your kitchen cabinets a fresh look with some new hardware or some paint.
This light and airy kitchen at 4109 Huckleberry Drive is a buyer's dream
Keep it light and bright
Everyone wants a home that looks and feels clean. So keep your home looking light and bright by painting your walls with a light neutral to really brighten up your space. Not sure which neutrals will work well in your home? Here's our ultimate guide to the best neutral paint colors.
Show off your flooring
Show off those beautiful floors! If you have beautiful hardwoods, don't hide them under rugs. Having nice floors is going to get a buyer's attention. So take a look at the carpet and replace it, if need be. Give your tiled floors a once over and call a grout repair company if necessary, or consider using a grout pin to restore dingy grout lines.
Create the perfect outdoor living space
Not having a beautiful outdoor space can be a deal breaker for those that love to spend their summers grilling and sitting outside enjoying the season. Don't miss the opportunity to make your patio or deck its own incredible space.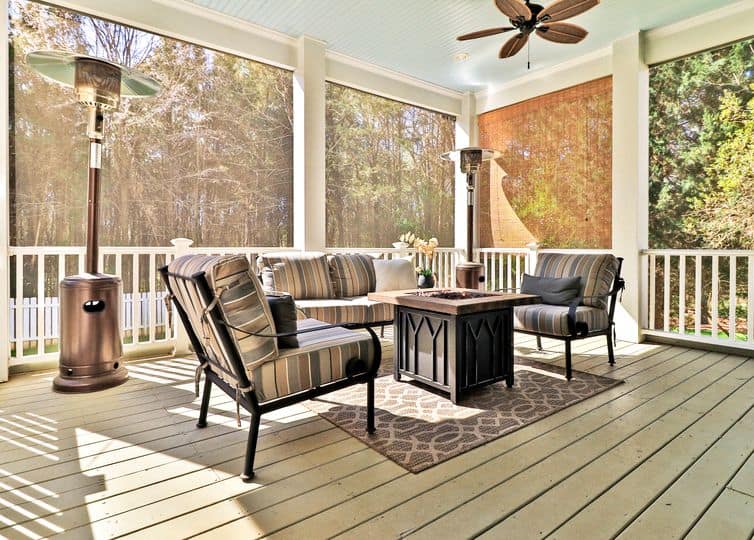 Outdoor living done right at 7640 Swinford Place
Related reading: 10 tips to make your outdoor space an entertainer's dream
Don't forget about staging
For the most part, houses that are staged sell much faster than homes that are not. As a seller, you want to display every area in the home as valuable use of space. Don't forget to stage overlooked areas like storage areas or bonus rooms, and remember to clear your home of clutter!
Use professional photos
Listings with an array of professional photos will get your home to sell much faster. If you don't have many photos, or if they are low quality, buyers will avoid looking at your home. Make sure to include photos of all the rooms in your house (including outside entertaining areas).
Consider having an unbiased friend evaluate your photos and offer feedback for improvement. Remember, your photos are what entices buyers to tour your home in the first place, so don't miss opportunities because your photos are poor quality.
Related selling articles
The ultimate guide to selling your home in the spring
Visited 2,072 times, 1 visit(s) today