Last Updated on January 27, 2017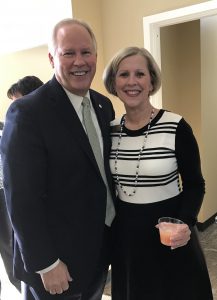 It was an evening filled with celebration when Allen Tate Realtors in Rock Hill officially welcomed the community to its recently renovated Ebenezer Road office on January 24.
Guests toured the facility, networked with Realtors and staff, and contributed non-perishable food donations to benefit the Rock Hill Education Foundation's Back the Pack program.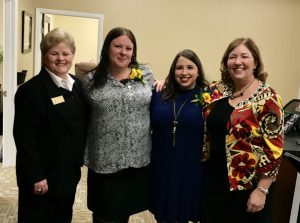 Special guests included Rock Hill Mayor Doug Echols, York County Chamber of Commerce President Rob Youngblood and many other city and community leaders.
Branch Leader Colleen Coesens and Sales Manager Cindy Fowler presented a check for $6,460 to Rock Hill Educational Foundation President Alice Davis. The proceeds were raised as part of the Allen Tate FUNday event in October.
Allen Tate President and CEO Pat Riley spoke about the rich history of the Rock Hill office and the company's commitment to public education, arts and culture and United Way.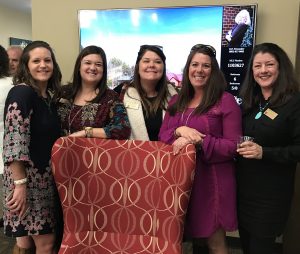 "It was a great evening filled with fun, food, refreshments, laughter and appreciation," said Coesens. "We appreciate the support of our friends and colleagues."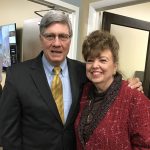 The office, located at 1602 Ebenezer Road near the Winthrop University campus and downtown, underwent an extensive seven-month renovation and reopened in December. It has been a Rock Hill icon for more than 30 years.
Allen Tate Realtors is the Carolinas' largest real estate company, leading in listings and sales volume. Allen Tate Company operates 45 branches in the Charlotte, Triad, Triangle and Upstate South Carolina regions.
To contact an agent in the Allen Tate Rock Hill-Ebenezer Road office, call 803-324-1885.
Visited 28 times, 1 visit(s) today