Last Updated on March 30, 2023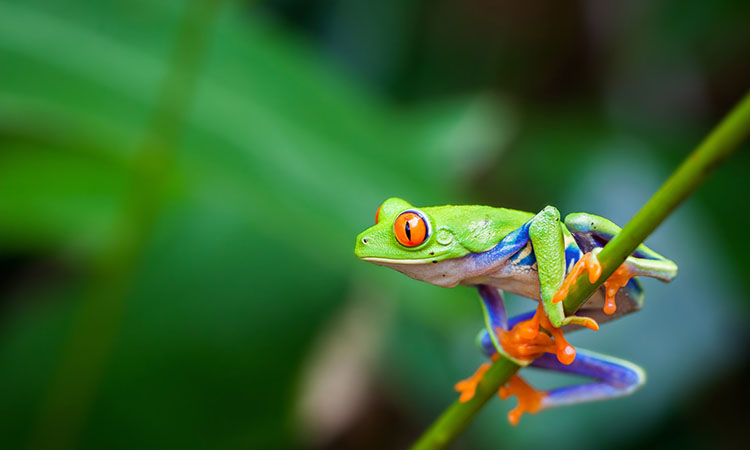 Before listing your home for sale, it's best to take care of certain improvement issues that might pop up during your home inspection: insulation issues, minor plumbing problems, pests and vermin. But if you have a FROG in your home, consider it a boon for your home sale!
Here's everything you need to know about FROGs and a few other popular real estate terms.
---
What is a FROG (in real estate lingo)?
In real estate lingo, a FROG is a "Finished Room Over Garage." These are extra spaces that can often be used as play rooms, offices, home gyms, or studios. Especially if your home doesn't have a basement or terrace level, it's good to mention your FROG as a desirable feature of your home for sale.
---
How does a FROG differ from a bedroom or bonus room?
"FROG" is a colloquial term, but it came about for specific reasons. First of all, it helps to know what counts as a bedroom in a real estate listing. And that is a space with "a door that can be closed, a window, and a closet". FROGs typically do not have closets, or they would be listed as bedrooms.
How do they differ from bonus rooms? Well, much like the finger and thumb analogy you may remember from elementary school, all FROGs are bonus rooms, but not all bonus rooms are FROGs. A FROG is defined by its location, namely at the front of the house and over the garage. It is a bonus room, but its name tells you it's not in a basement, say, or on the main level.
---
What other real estate acronyms or abbreviations should I know?
You probably know common real estate abbreviations, like BR (bedroom) and BA (bathroom). But the well of listing abbreviations runs deep! Here are a few common ones:
BSMT – basement
CAC – central air conditioning
D/D – dishwasher and garbage disposal
FDR – formal dining room
FSBO – for sale by owner
HB – half bath
LA/LR – living area/room
HOA – homeowners association
MLS – Multiple Listing Service
NSFP – natural stone fireplace
W/D – washer and dryer
---
How do I find homes with a FROG for sale in WNC?
At Allen Tate/Beverly-Hanks, we make it easy for buyers searching for FROGs to find your home. Buyers can create a custom search for homes with FROGs and save the search to receive future alerts.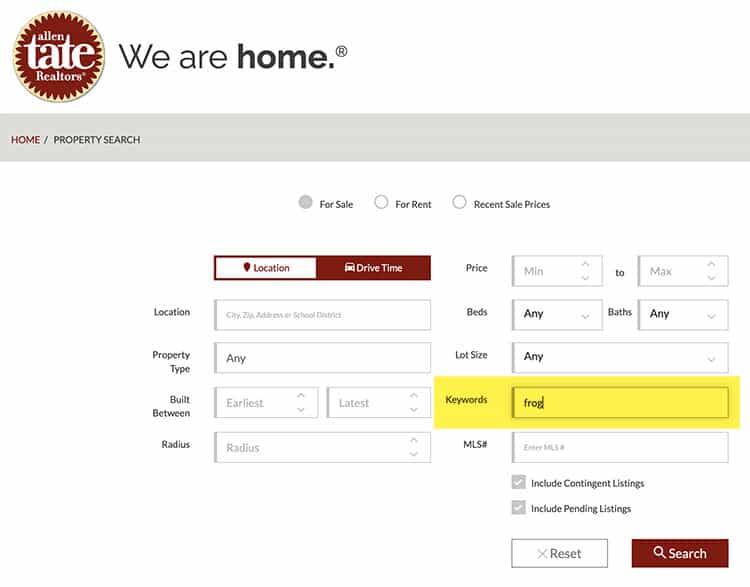 There's one clear way to ensure that your home shows up in a property search for homes with FROGs: Make sure your agent includes the acronym in the property description. Adding additional terms like "bonus room" or "flex space" will also attract buyers who don't use the "FROG" term.
Search Allen Tate/Beverly-Hanks now for other home listings with FROGs.
All real estate is local. In order to make confident real estate decisions, it's important to have timely and neighborhood-specific information. Contact us today to speak with an Allen Tate/Beverly-Hanks real estate agent about highlighting special features of your home for sale in Western North Carolina.
Visited 64 times, 1 visit(s) today